Woodside's Newest Dining Venue: The Village Café
At Woodside, thanks to our wide array of community amenities, you can achieve your ideal lifestyle no matter what tops your wish list. With parks, walking and biking trails, golf courses, tennis and pickleball courts, dining venues and so much more, you'll find what you're looking for here. With the grand opening of our newest community restaurant, The Village Café, we are thrilled to strengthen our commitment to present and future Woodside residents by offering the very best in convenience, quality, and variety. Read on for more information on our newest restaurant, and its first rave review courtesy of foodie site Roadfood.com!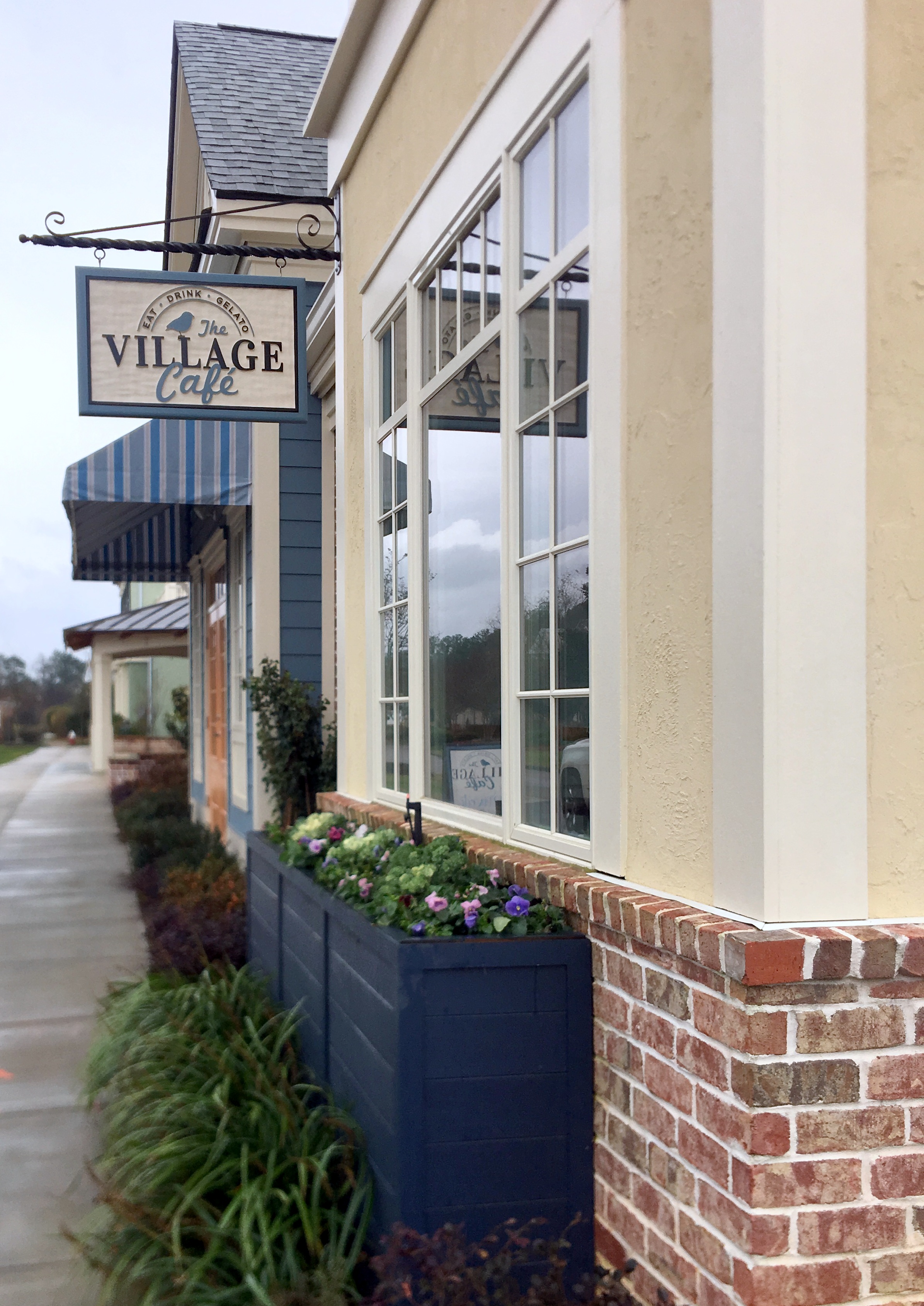 Locally-Sourced, Internationally-Inspired
The Village Café, conveniently located in The Village at Woodside, rests among the beautifully landscaped parks, bocce courts, restaurants, spa, fitness center and more already located there. Their internationally-inspired menu is all locally-sourced, and with options like the Norwegian Smoked Salmon BLT and deliciously authentic Italian gelato, combines worldwide cuisine with an appreciation for all things Aiken. The Village Café proudly offers freshly prepared "grab and go" breakfast and lunch options, a variety of soups and salads, an array of specialty coffees and teas, and much more. Whether you're looking for a delicious latte and breakfast pastry to start your day, a light and refreshing salad for a midday boost of energy, or a glass of wine and delicious dinner for date night, you'll find it here.
Don't Just Take Our Word For It
The Village Café has been a quick hit with Woodside residents and Aiken locals alike since its opening; however, that popularity has skyrocketed following a rave review from popular culinary guide Roadfood.com!   Read on for more information on this eclectic review site, and for their thoughts on Woodside's newest restaurant.
About Roadfood.com
"Roadfood means great regional meals along highways, in small towns and in city neighborhoods. It is sleeves-up fare made by cooks, bakers, pitmasters, and sandwich-makers who are America's culinary folk artists.

Roadfood restaurants are almost always casual and affordable. They are diners, small-town cafes, seaside shacks, drive-ins, barbecues, and bake shops. The best of them are colorful places enjoyed by locals (and savvy travelers) for their character as well as their menu.

It is our intention that Roadfood lead the way to:

great local color
the best regional specialties
unforgettable meals that are the highlights of the trip"

-Roadfood.com
Roadfood.com Review of The Village Café
"Just outside an entrance to the plush gated community of Woodside, The Village Café is a casual restaurant that is anything but casual about what it serves. Here is some very interesting food. The sandwich selection, for example, includes not just a regular BLT, but a smoked salmon BLT. Silky ribbons of tender pink Norwegian salmon are added to the winning combo of bacon, lettuce, tomato, and mayonnaise (lemon-dill mayo) and served on multi-grain toast. Luxury incarnate!"
"Sophisticated as the food is at The Village Café, its way of doing business is country-casual. Place your order and pay at the counter, where you are given a number to take to a table or to a sunny counter seat by the window to which staff brings the meal."
For the full review, and feedback on specific menu items, head over to Roadfood.com here!
Join Us For a Bite
The Village Café is a prime example of what makes Woodside so special: with its careful combination of elegance, and its quaint and casual atmosphere, it perfectly embraces the Woodside lifestyle. For more information on our community, or to build a meal at The Village Café into your Woodside Discovery Visit, simply fill out the form below: