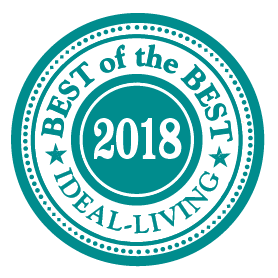 NEW: Woodside Named "Best of the Best for Tennis/Pickleball" in 2018 by Ideal-LIVING Magazine!
The Racquet Pavilion at The Reserve Club is drawing in tennis and pickleball players of all experience levels. Thanks to the programs instituted by Racquet Professional Andrew Burrow, who won more than 100 tennis matches during his time at the University of Miami and went home with the NCAA Singles title in 1987, members are spending more time on the courts than ever in singles matches, tournaments, lessons and clinics. With our new registration as a USTA-certified facility, come out to the expertly appointed racquet facilities at The Reserve Club to play a round with friends, or watch a professional tournament.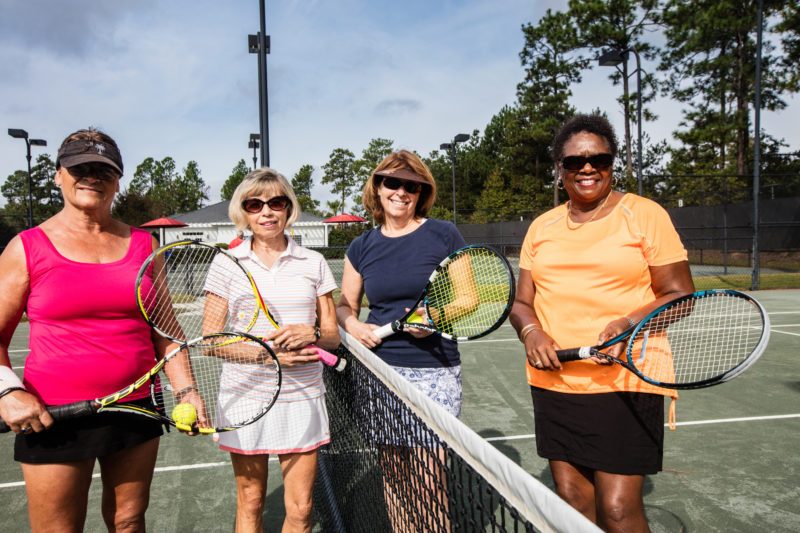 If you're looking for expertly-maintained facilities to enjoy with passionate partners and groups, professionally-led clinics and private lessons, and friendly competition no matter your experience level, look no further. Join your fellow members on six Har-Tru courts at tennis socials, participate in round robins, watch USTA tennis tournaments, or compete in an area competition team, all within the comfort of your own neighborhood.
Take advantage of a new member exclusive you'll reap the benefits of no matter where you play! While visiting Woodside on our Discovery Tour package, receive a complimentary ten-minute evaluation from Tennis Professional Andrew Burrow, where after assessing your level of expertise and enthusiasm for racquet sports, you'll be given one-on-one advice to improve your game and connect with other members through clinics, lessons and member-created clubs.
Chances are that if you haven't yet played this trendy new racquet sport, you've heard about it. Pickleball is a sport played on a smaller court that combines elements of badminton and tennis, which is usually learned in around ten minutes and praised for being easier on the joints than other traditional racquet games. Come out to our four dedicated courts for beginner clinics and round robin tournaments, or join local Pickleball clubs to see for yourself what all the hype is about.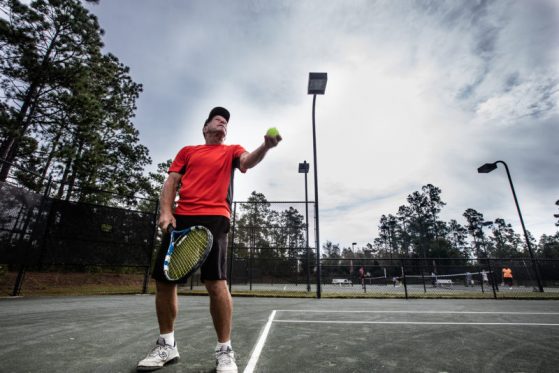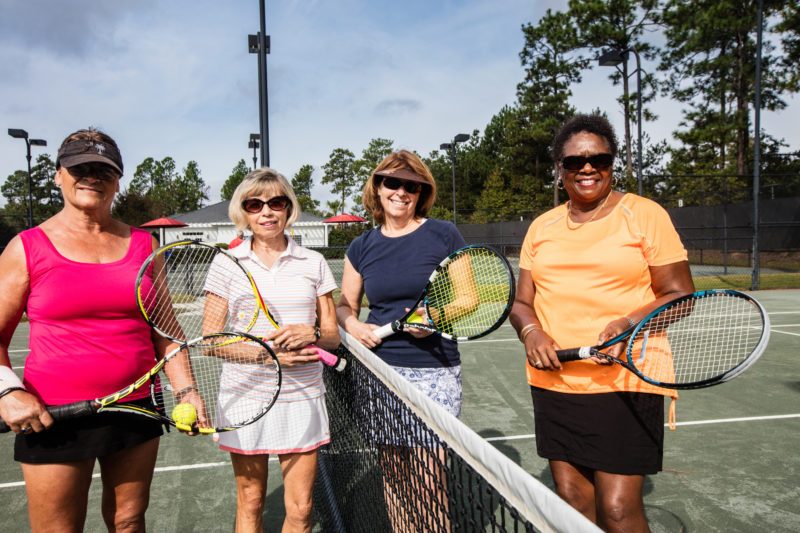 Twilight Pickleball
Join fellow members for casual evening pickleball, where the emphasis is on fun and fellowship! Whether you're a beginner or at an advanced level of play, this event is for you.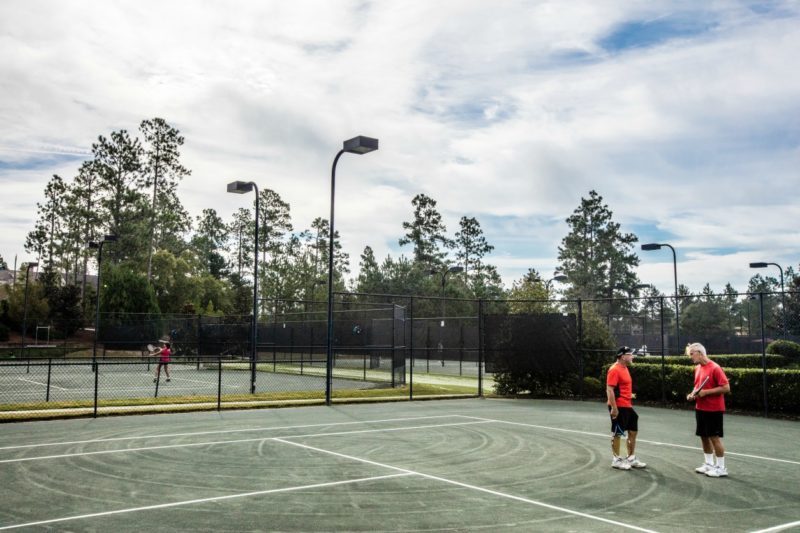 Rusty Racquets Beginner Tennis Clinics
Whether you have limited tennis experience, have never played, or have been away from the courts for awhile, this clinic is for you! Join our resident tennis pro Andrew Burrow for group tennis classes. With his educational skills and experience, you'll be ready to take on more advanced players in no time!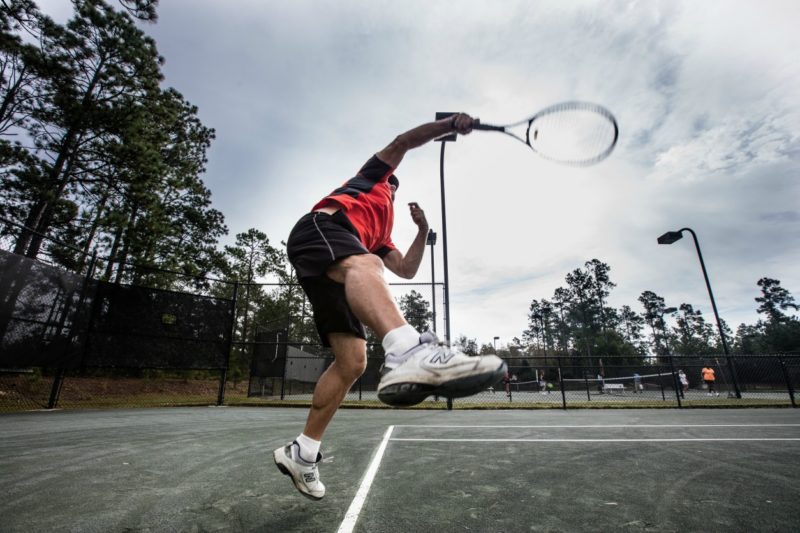 USTA Sanctioned Tennis Tournaments
Join us at The Reserve Club for USTA sanctioned tennis tournaments! Our next tournament will be held May 12 through May 14, for all divisions for both men and women. For more USTA events coming soon, check out our events calendar