WOODSIDE: A DEDICATION TO CONSERVATION
Woodside sets itself apart from other master-planned communities in many ways, the most noticeable of which being the way that we embrace our naturally beautiful surroundings. Woodside is situated beside a stunning, protected nature preserve, and the pristine meadows, lakes, rolling woodlands, parks and green spaces, and more that wind in and out of our gates make for one breathtaking setting for your home. How do we accomplish this? Quite simply, we stand behind our commitment to nature conservation, incorporating the natural landscape into our community rather than replacing it.
Read on here to learn more about how our community and our residents are embracing and protecting our surroundings. From Woodside's status as a Bluebird Sanctuary, to planned hikes by the Woodside Trail Group, and an invitation to watch from home as we embrace nature while developing a brand-new neighborhood, we're letting you in to see how we continue to strengthen our commitment to preserving what makes our community spectacular.
HOLLOW CREEK NATURE PRESERVE
Hollow Creek Land Preservation, Inc. was established in 2007 by the developer of Woodside to perpetually preserve and protect approximately 110 acres of natural woodland and wetland area adjacent to Woodside, known as Hollow Creek Nature Preserve.  What's more, the establishment of Hollow Creek Nature Preserve promotes the safeguard of indigenous wildlife and ensures the pristine condition of local land is preserved thus providing residents the enjoyment of unspoiled natural settings for walking, fishing and wildlife observation.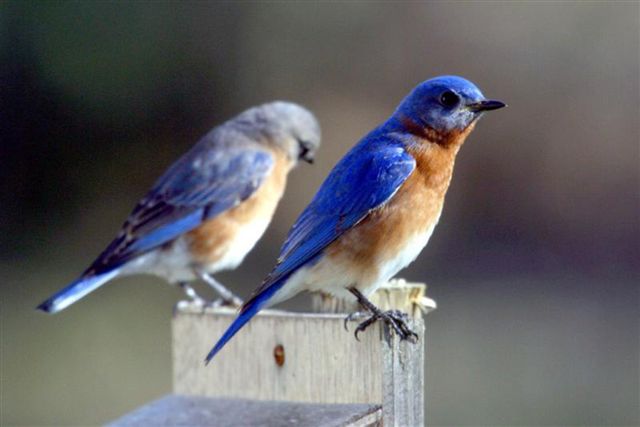 SOUTH CAROLINA BLUEBIRD SOCIETY
The South Carolina Bluebird Society (SCBS) was established here in Aiken on October 19, 2010. It is the first North American Bluebird Society (NABS) Affiliate to be organized in South Carolina. SCBS has installed and monitors 1744 Bluebird, Wood Duck, Screech Owl and Kestrel nest boxes at 113 locations, many of whom reside here within Woodside! In 2021, we fledged 3725 bluebirds and 964 other cavity dwellers from our boxes. Woodside is honored to have been declared an official bluebird sanctuary, and, thanks to the efforts of Woodside residents like Mike DeBruhl, the current South Carolina Bluebird Society President, we have an incredibly active and dedicated group of individuals within our community who build and maintain bluebird trails and nestboxes! Many of these nestboxes reside at Woodside model homes, so don't be surprised if during your Woodside Discovery Visit you see them flying about while exploring our property.
North American Butterfly Association
The North American Butterfly Association (NABA) formed in 1992 and is the largest group of people in North America dedicated to the preservation of butterflies. Woodside's Butterfly Park has been named both a Certified Butterfly Park and Certified Monarch Garden by the NABA. The Butterfly Park is also a sanctuary for bluebirds, hummingbirds, buntings, and more. Learn more about Woodside's parks and green spaces.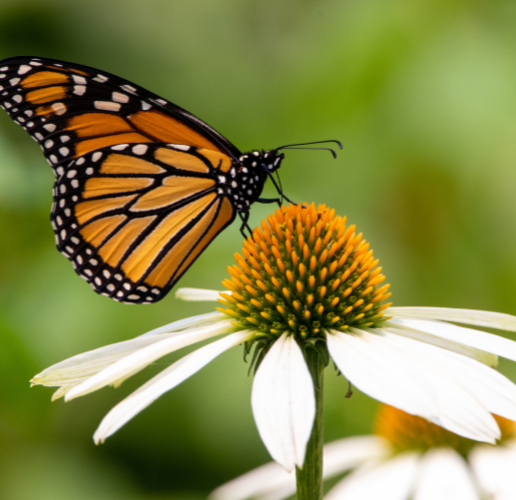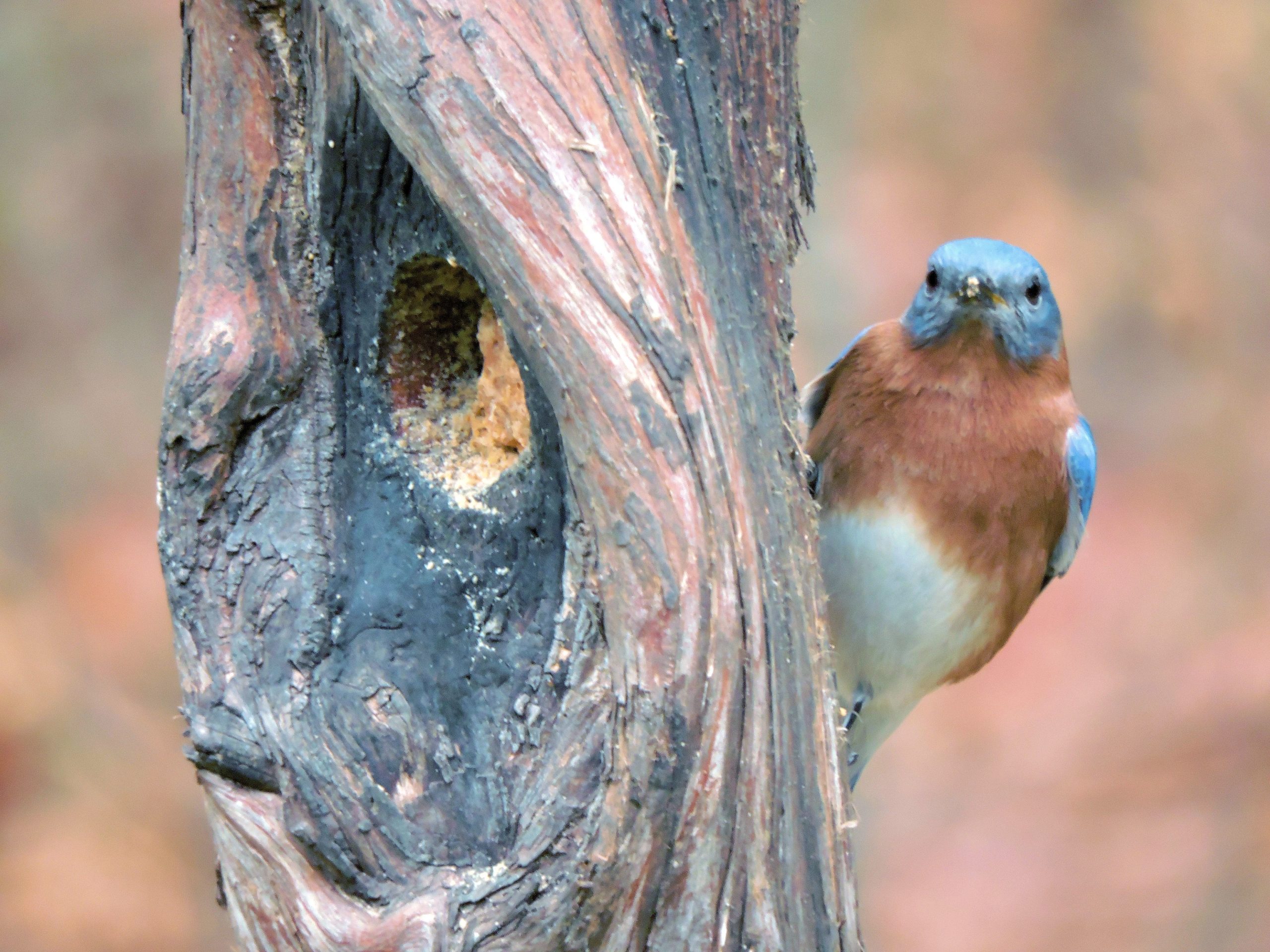 Upcoming Meetings
With the closing of Birds & Butterflies, we required a new meeting place going forward.  I am pleased to confirm that our monthly meetings will now be held at the Odell Weeks Center on Whiskey Road at 7:00 PM.
2022 Meeting Times:
TBA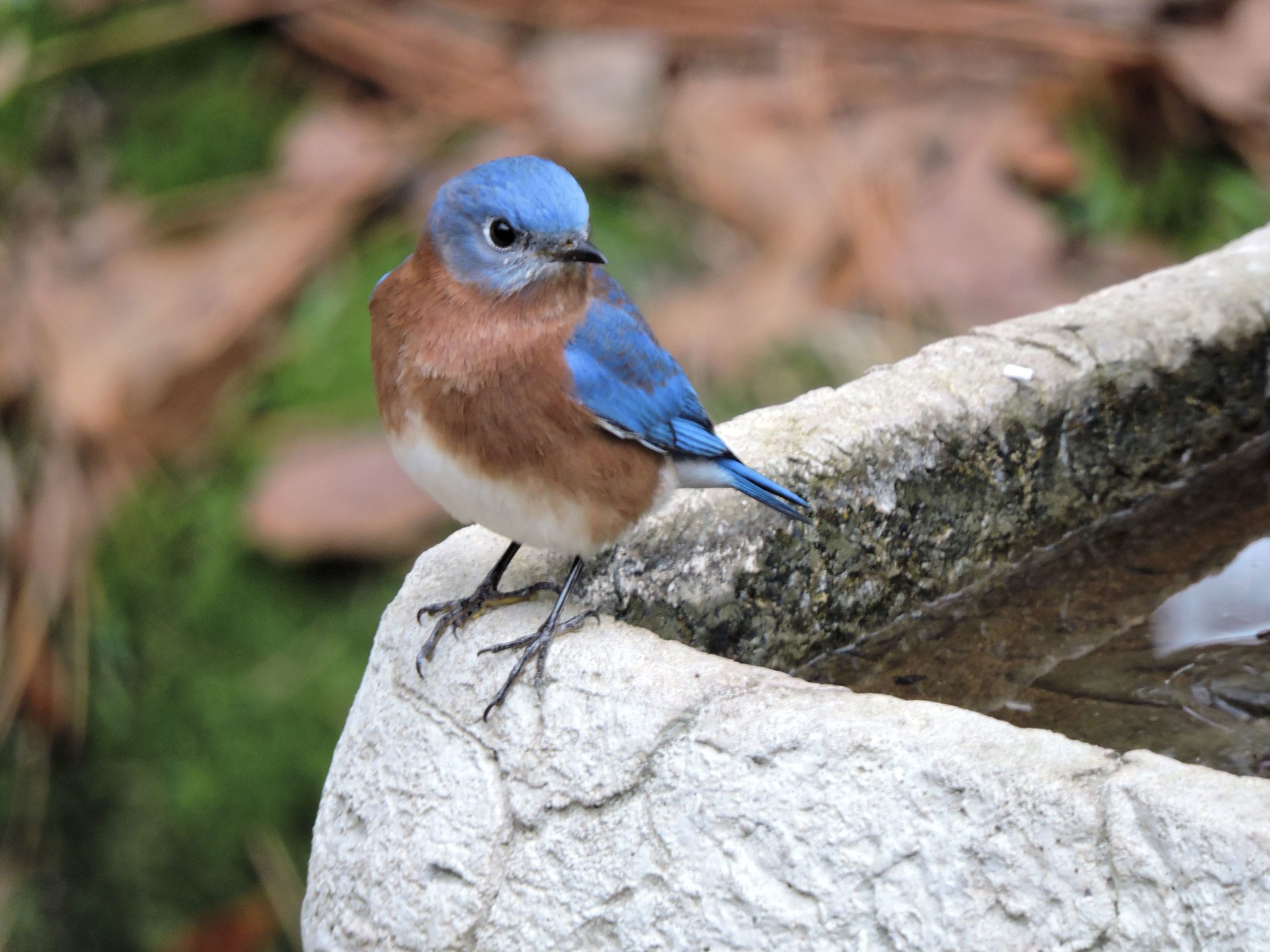 SCBS Summer Newsletter
The heat is on and summer has arrived —and our 2021 season is going well. Make sure to keep those feeders and bird baths filled! Also, we are pleased to announce that we have established the SCBS Scholarship with USC–Aiken! This $1,000 scholarship and $500 for expenses, will be awarded annually to a student in the Biology Department who will assist SCBS with projects and research. Our first recipient is assisting our Trail Committee and Bennett Tucker as we work on developing better predator guards (snakes) in Hitchcock Woods. We are planning on repairing/replacing several nest boxes on our older trails and others showing wear. We want our feathered friends to have only the best nesting environment!
Read more on this effort, how to join, where to meet and access the entire SCBS newsletter here!
Our commitment to embrace our natural surroundings is strengthened by the participation of residents who share our dedication to conservation. The Woodside Trail Group, since its inception in 2008, has now evolved into a 120-member loosely organized group who organize work parties to maintain Woodside's system of walking and nature trails, and group hikes to explore trails both in and outside of the Woodside community.  Thanks to their efforts, Woodside's natural trails continue to be a well-maintained setting for getting outdoors and enjoying the scenic views provided by our proximity to the Hollow Creek Nature Preserve. Interested in hiking with the Woodside Trail Group? CLICK HERE for upcoming Woodside Trail Group hikes and events!