OUR HOMETOWN: AIKEN, SOUTH
CAROLINA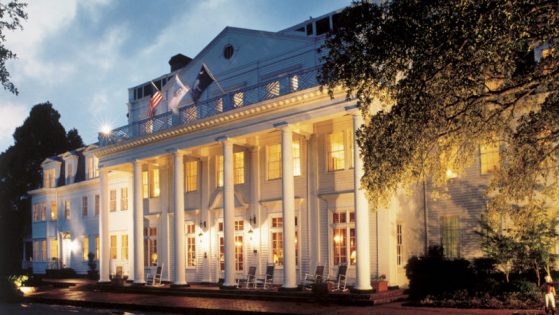 Aiken's rich history dates to the 1830s when William Aiken, president of the South Carolina Canal and Railroad Company and one of South Carolina's leading cotton merchants, hired Horatio Allen, a distinguished engineer who would later build the Brooklyn Bridge, to construct a railroad from Charleston to Hamburg, South Carolina. Work began in 1830, and on October 2, 1833, the first train arrived in the newly established town of Aiken and named in honor of the first railroad president. 
Attracting visitors from other wealthy Southern towns, Aiken prospered and was quickly filled with stately mansions, regal churches, and a thriving social scene anchored by equestrian sports like polo and thoroughbred racing. Over the years, Aiken became known as "The Original Winter Colony," where families such as the Whitneys, Vanderbilts, and Astors spent the colder months in the "place of retreat from the heat and malaria of unhealthier regions." Today, the city's current restorations keep past traditions alive and well, from cobble-stone parkways and oak-shaded streets to the double avenues, Gilded-Age mansions, and preserved natural forests.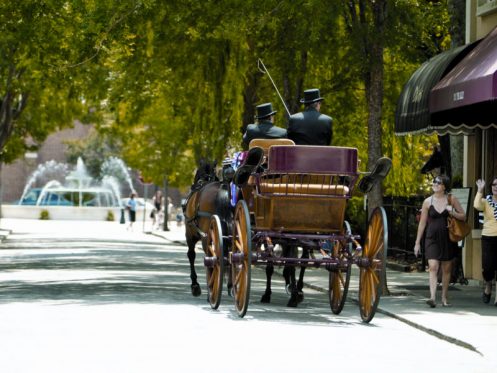 IN THE MIDDLE OF EVERYWHERE
Located near the Southwest border of South Carolina, our hometown enjoys the best of both worlds with its private location centered amongst some of the region's most coveted vacation spots. On top of the golf capital of Augusta less than 30 minutes away, Aiken is less than an hour away from South Carolina's capital city of Columbia, as well as less than 3 hours from the beaches of Hilton Head and Edisto, the stunning peaks of the Appalachian and Blue-Ridge Mountains near Asheville and Chimney Rock, and the thriving cityscapes of Charleston and Greenville. Take the trip of a lifetime and savor the joys of coming back home to the peaceful sophistication of Aiken's welcoming atmosphere and tree-lined streets.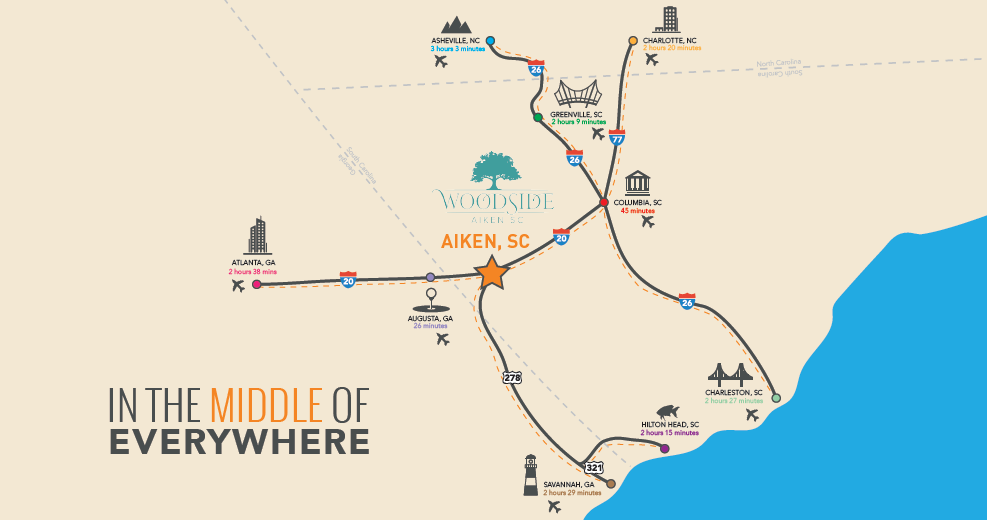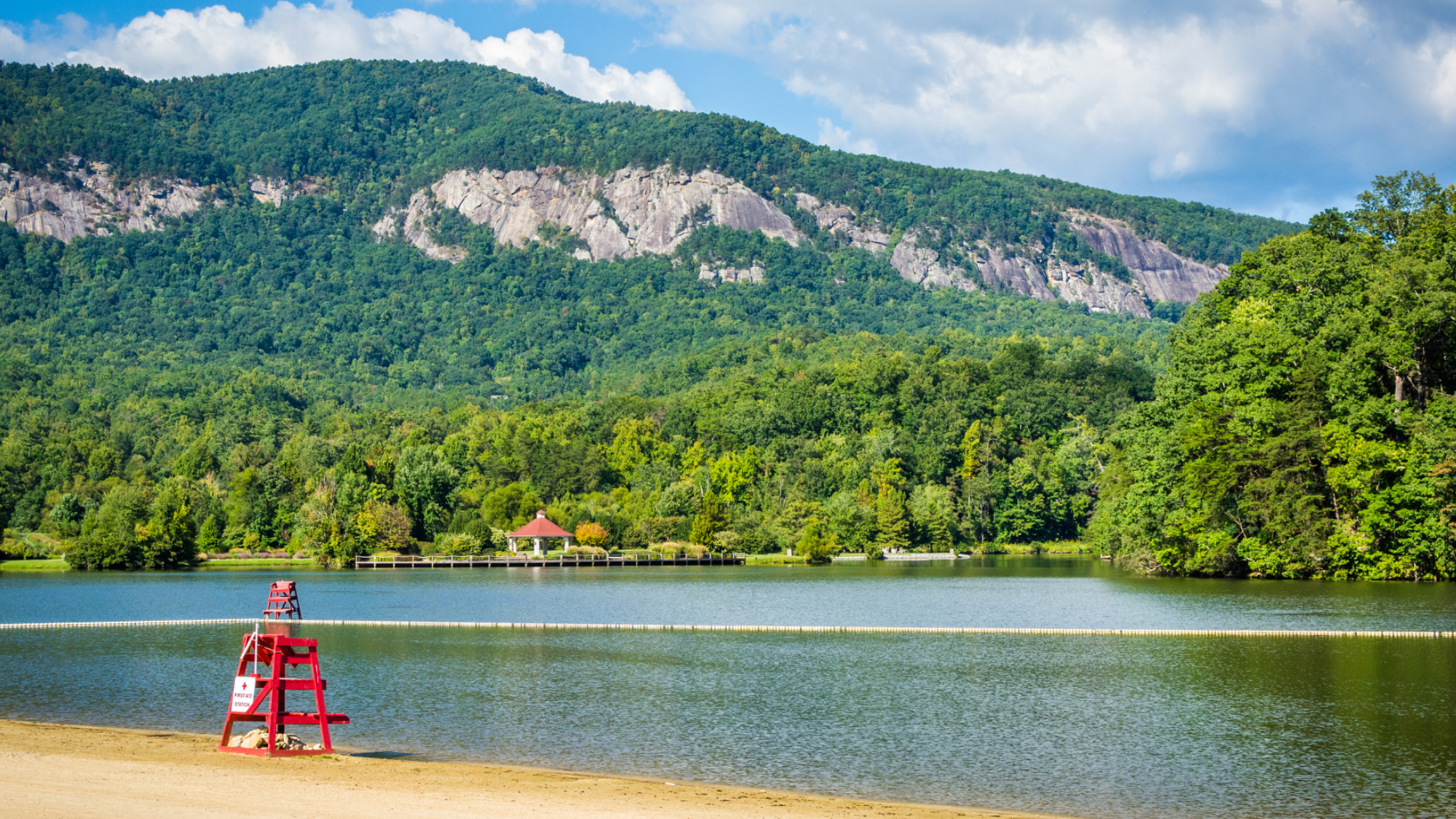 Whether you prefer sparkling ocean waves or the timeless beauty of the mountainside, Aiken provides the perfect home ground to experience some of the best vacation spots in the Southeast. Click below to read through our list of favorites!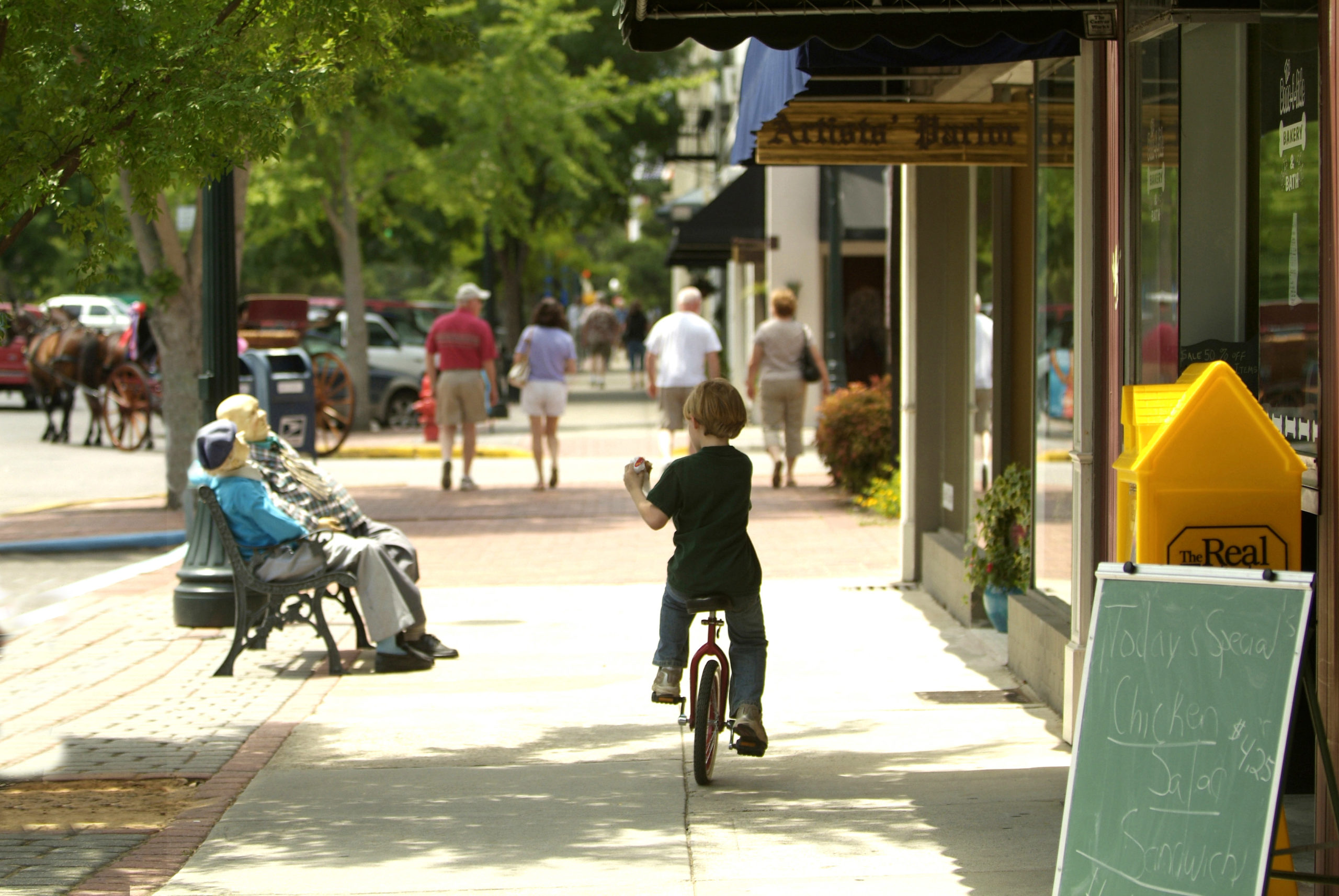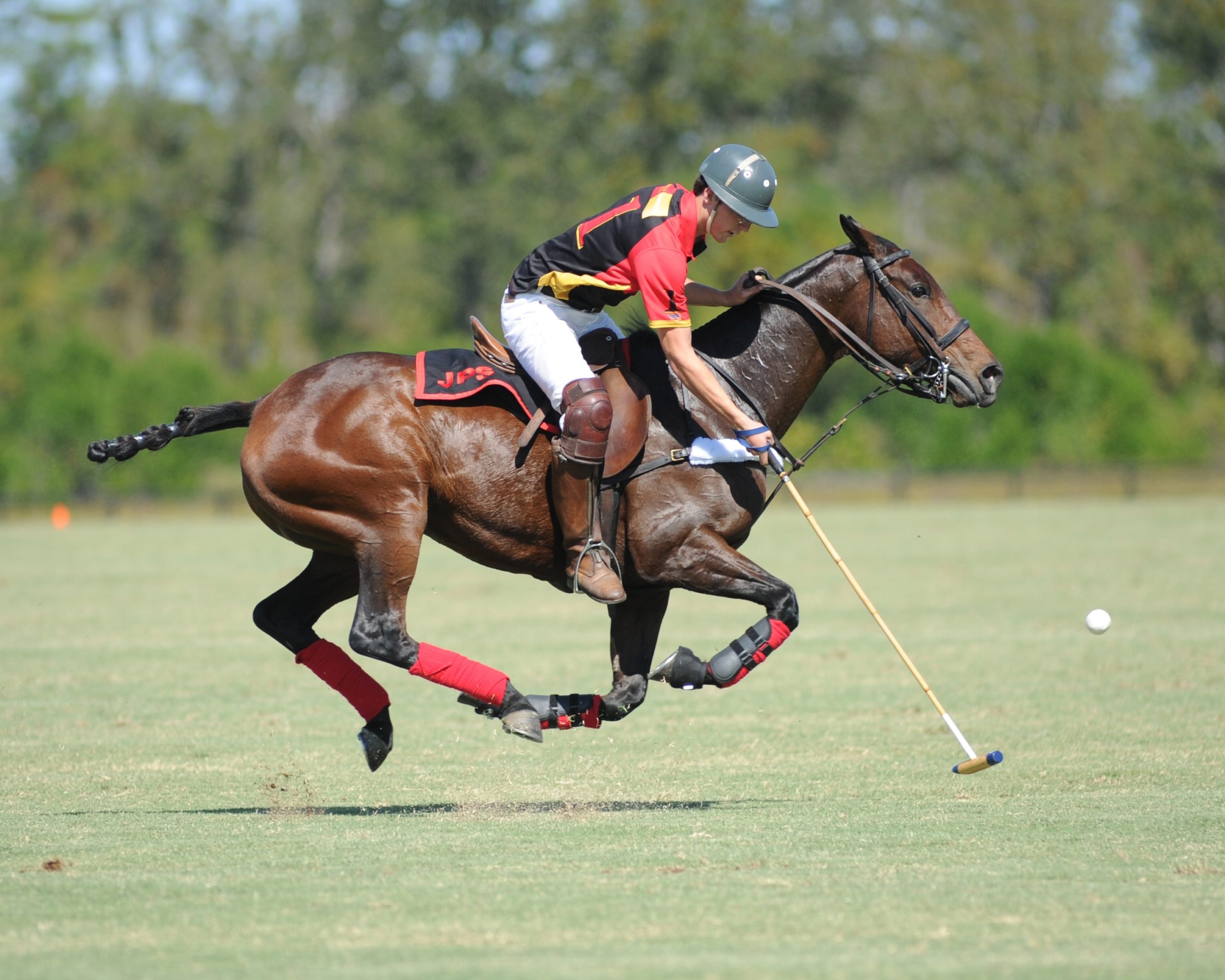 "Aiken is a delightful town with great culture, restaurants, and amazing healthcare."
– Don & Jennifer E.
COLLEGE TOWN SOPHISTICATION
Ranked #1 in U.S. News & World Report's 2016 guide of "America's Best Colleges," the University of South Carolina in Aiken offers recreational learning opportunities, career services, activities and entertainment options, sporting events, and much more. Buy your tickets for the next area concert at the USC Aiken Convocation Center, catch a play at the Etherredge Center, drop by the college's own DuPont Planetarium for an out-of-this-world experience, enroll in a business course, or pick up part-time tutoring. Whether your college pursuits are academic, artistic, or athletic, this convenient establishment preserves Aiken's appreciation of the arts, education, entrepreneurship, and team spirit.  
As a historic gathering space of the Southeast's local artisans and crafters, Aiken regularly hosts a variety of arts and cultural events that preserve the legacy and creative essence of families, traditions, and ideas all around our region. Be sure to mark your calendar for any of these annual events, including "Antiques in the Heart of Aiken," Joye in Aiken, a partnership with the prestigious Juilliard School, Aiken's Makin Craft and Art Festival, Southern City Film Festival, and many more!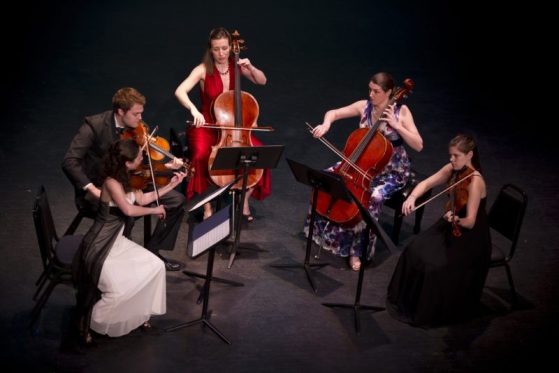 PLACES TO BE, THINGS TO DO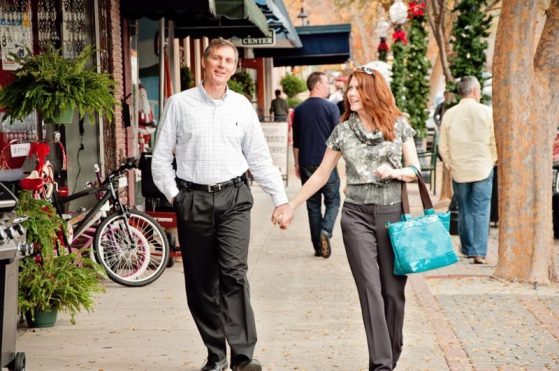 As a result of Aiken's firm restriction on chain businesses making a presence on any of its downtown streets, the area thrives with small and privately owned shops and restaurants, creating a lively atmosphere for patrons to enjoy all year long. Find the perfect gift for yourself or a loved one at any of the town's unique antique shops, clothing boutiques, and specialty stores, plus a variety of home décor and other miscellaneous shops.  
Downtown Aiken's eclectic restauranteurs and chefs offer diners a variety of cuisines to choose from as well, including the authentic Italian restaurant of Casa Bella, Prime Steakhouse, Tailgate Tavern, our personal favorite, Whiskey Alley, and so much more. For national chains like Outback Steakhouse, Panera Bread, Chick-fil-A, Red Lobster, and others, check out the other side of town just outside Woodside's East Gate. You'll also find national retailers here, like Hobby Lobby, Fresh Market, Target, TJ Maxx, Old Navy, Bed Bath & Beyond, and Publix.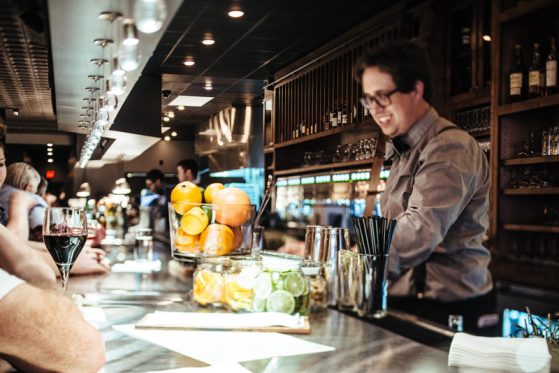 On top of weekly and seasonal events like Amp the Alley, the annual Scarecrow Competition, and others, this community-driven atmosphere also regularly inspires charities and non-profit organizations in collaboration with shop owners and local farmers, resulting in a charming environment of local-owned businesses to support.  
Recognized as a Southern Living Magazine's "South's Best Small Town" and enhanced by the region's mild year-round climate and low cost of living, there are so many things to love about our town.  
Click below to view the Aiken Chamber of Commerce's 101 Reasons + More to Love Aiken Brochure to get the full picture of what you'll experience as a resident of Woodside in Aiken, South Carolina.