AIKEN, SOUTH CAROLINA: IN THE MIDDLE OF EVERYWHERE
From historic cobblestone streets to thriving downtown cityscapes, South Carolina is as diverse as it is breathtaking. Between the beaches of the low country and the Blue Ridge Mountains, a trip to our home state contains a lifetime of exploration, and residents of Aiken are perfectly situated to enjoy the best of South Carolina, Georgia, and North Carolina. With that in mind, we've compiled below a list of our favorite vacation destinations within a short drive of Aiken!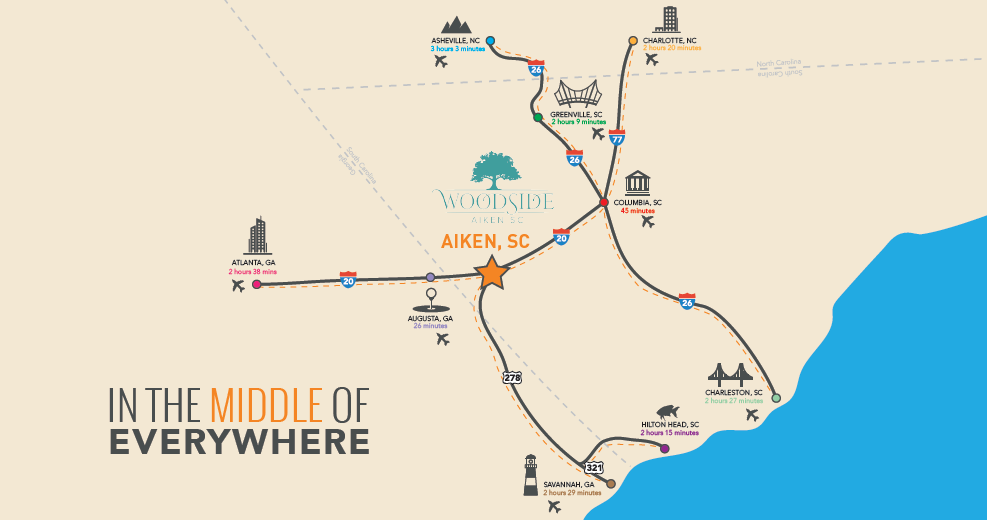 1. The Augusta National Golf Club, Augusta GA

 

 
Known for hosting the prestigious Masters Tournament, the Augusta National Golf Club was established in 1932 and designed by influential amateur golfer Bobby Jones, in collaboration with distinguished golf course architect Dr. Alister MacKenzie. This marvelous 18-hole course spans over 365 acres of rolling terrain and is methodically landscaped with the region's natural flora, including azaleas, dogwoods, and other flowering plants that bloom seasonally during the Masters Tournament. While Augusta National was initially built as a private club and remains so today, the club welcomes patrons from around the globe during the Masters Tournament to witness the best of the best compete for that iconic Green Jacket! The city of Augusta is located less than 22 miles from the gates of Woodside.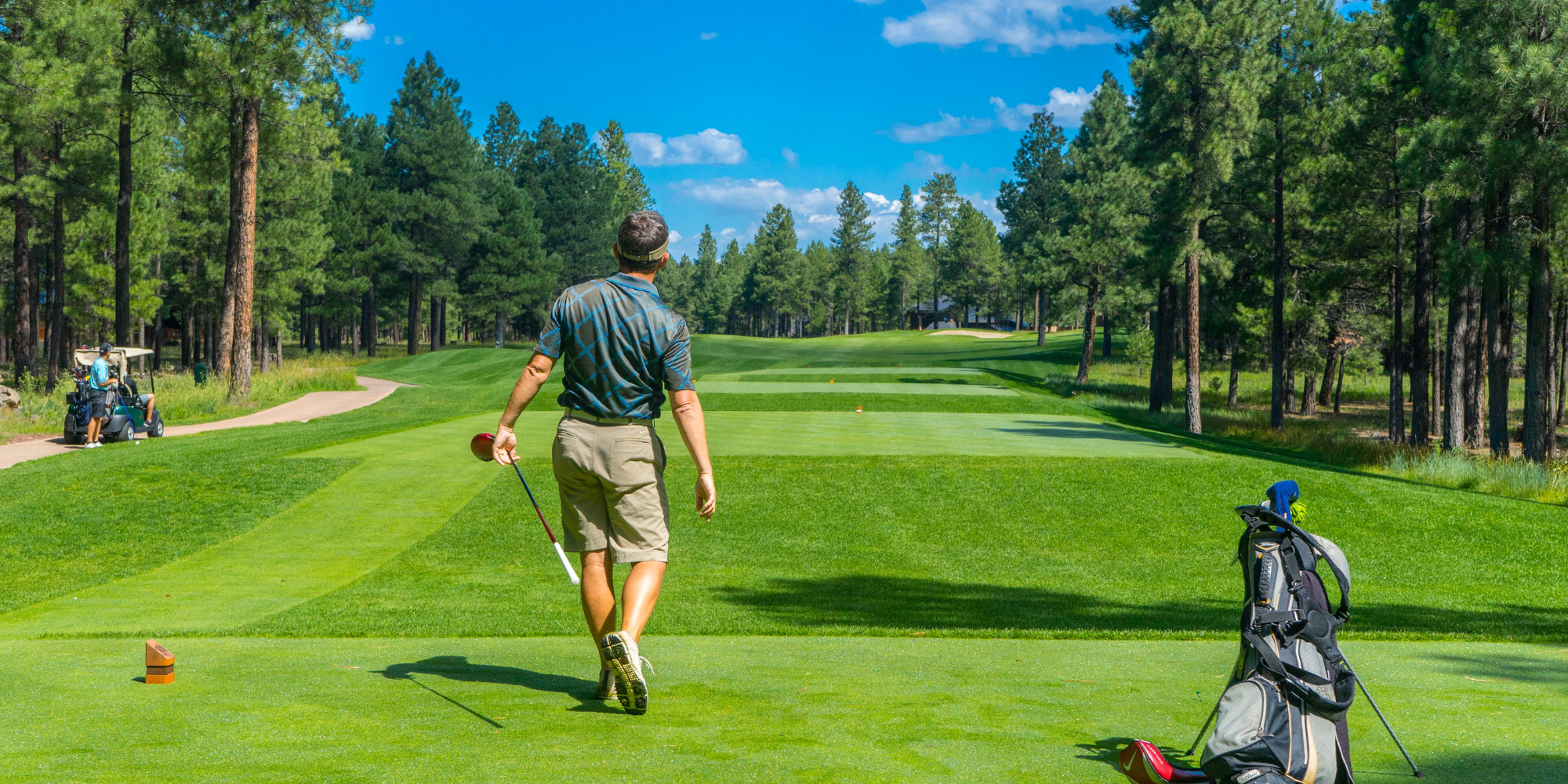 While Woodside offers a variety of amenities and entertainments to pass the time, some of the main attractions within our gates are the four championship golf courses located throughout our community. The Reserve Course was recognized by Golf Digest as one of the "Top Ten Best New Private Courses" upon its opening, created by Nicklaus Design with a relaxed pace of play and dramatic closing holes. The Hollow Creek course, designed by famed architect Clyde Johnston, borders the neighboring Hollow Creek Land Preserve and provides stunning views of the area's natural beauty all year long, from verdant summer greenery to bright autumn hues. On the other side of the community lie the Cupp and Jones Courses, aptly named after their creators, Rees Jones and Bob Cupp. Both of these 18-hole courses provide brilliant views of the surrounding landscape and are meticulously maintained.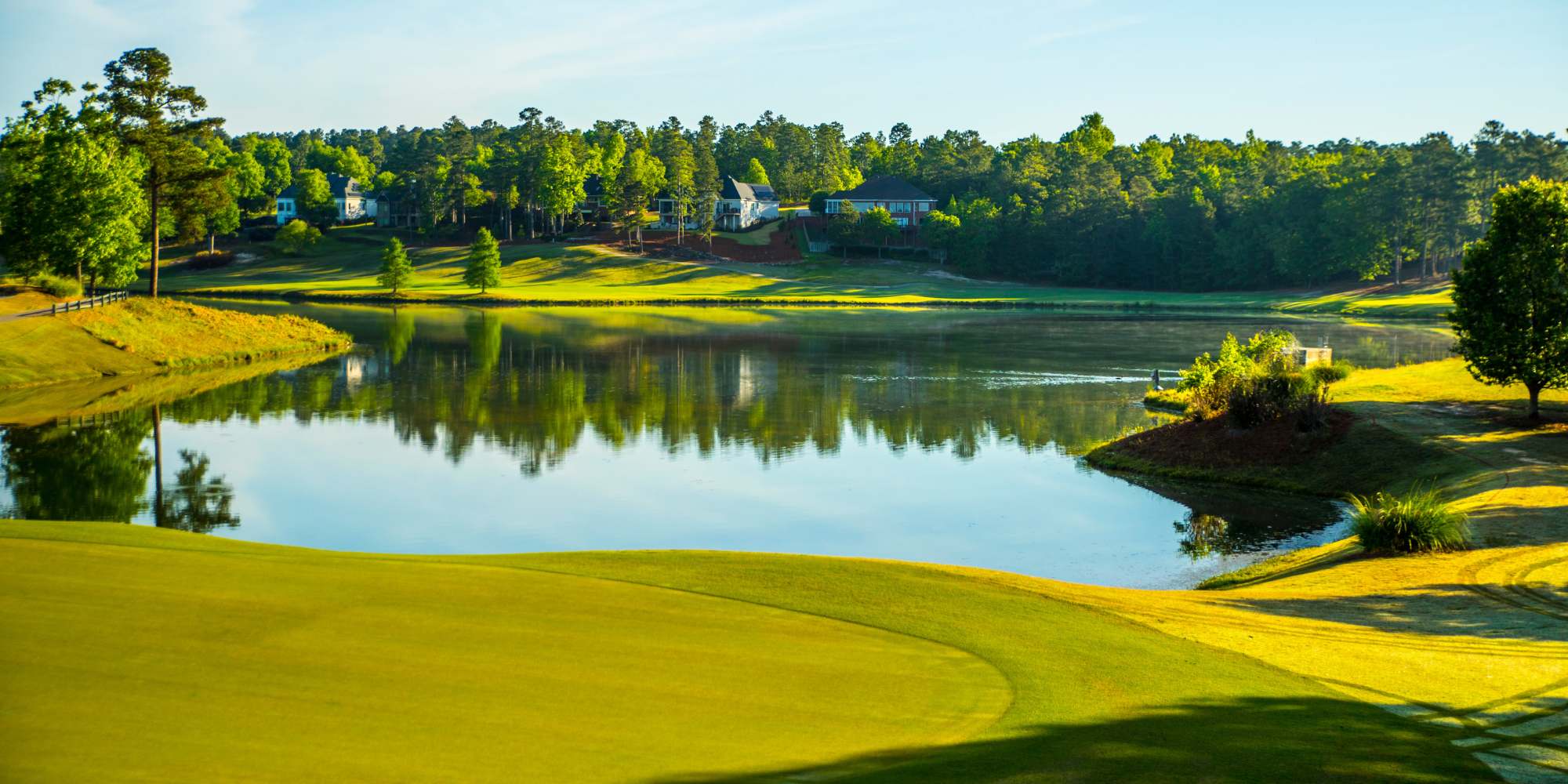 3.

The Palmetto Golf Club, Aiken SC 

 
The Palmetto Club was established in 1892 as one the oldest golf clubs in America, founded by the prominent polo player Thomas Hitchcock Sr. and several other inspired golf enthusiasts attracted to the area's mild climate, natural beauty, and quiet privacy. The club's course was originally designed by Herbert Leeds and later upgraded by Dr. Alister MacKenzie, featuring a classic design with an 18-hole layout. This established course offers a golf experience that both novice and expert players will continuously find enjoyable, surrounded by tree-lined fairways, designed with strategically placed greens, and enhanced with natural water features including ponds and streams. While access to the Palmetto Club remains private, guests and visitors are occasionally invited to play a game on the course or to enjoy the luxuries of the clubhouse itself.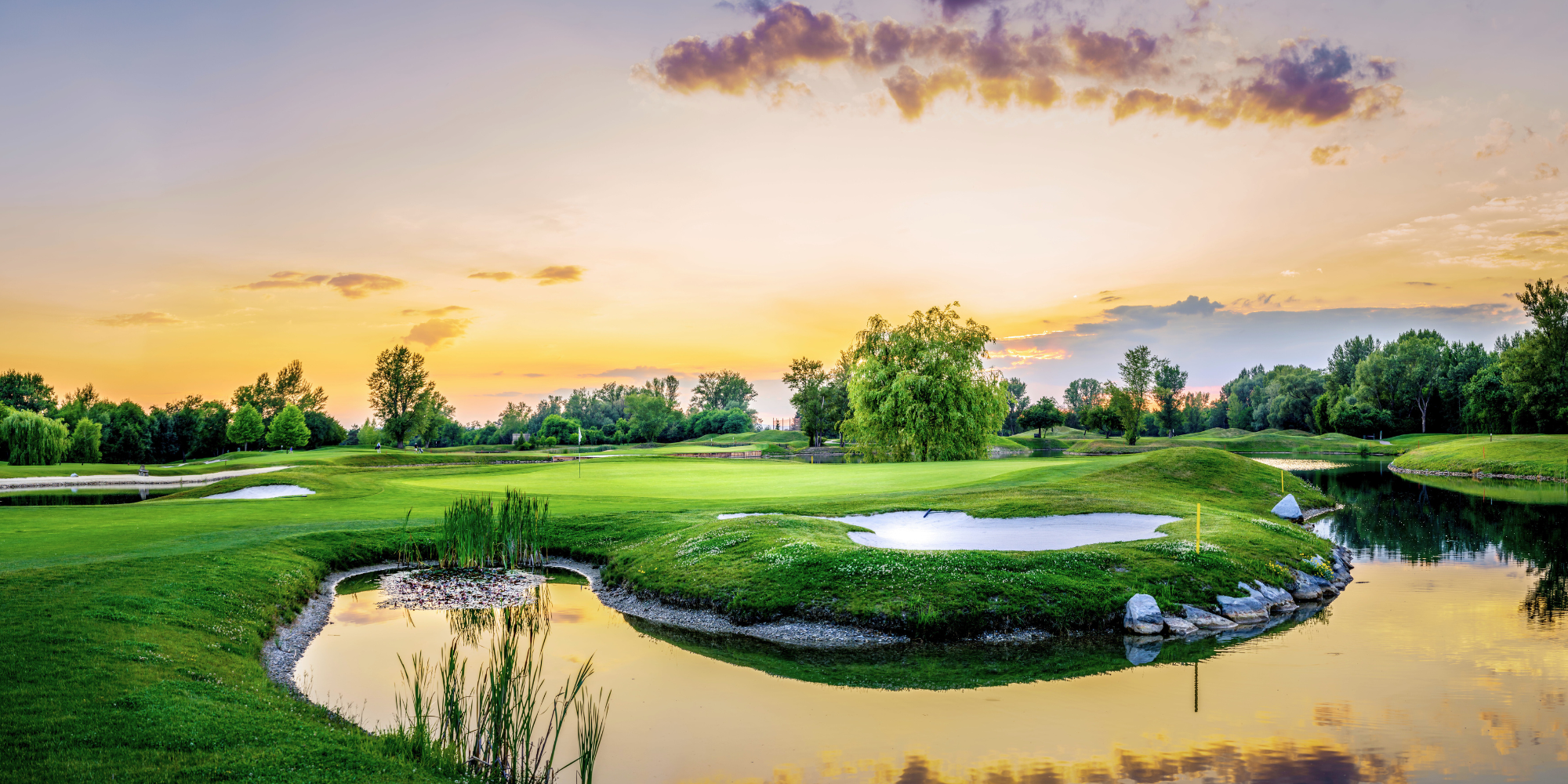 Located three hours from Aiken, Asheville is a thriving mountain city known for its vibrant arts scene and eclectic downtown shops and restaurants, locally owned and operating in historic and renovated architecture. The River Arts District, famously known for its various artsy shops, restaurants, and establishments, was once a collection of factory buildings belonging to various companies in the early 1900s. Apart from the sights and enjoyments of the city itself, Asheville also borders the Blue Ridge Mountains, a subrange of the Appalachians that dissect parts of Georgia, South Carolina, and North Carolina. From here, you can find apple orchards, local breweries, authentic Native American shops, and stunning scenic views decorating the mountainside, including hidden gems like the Catawba Falls.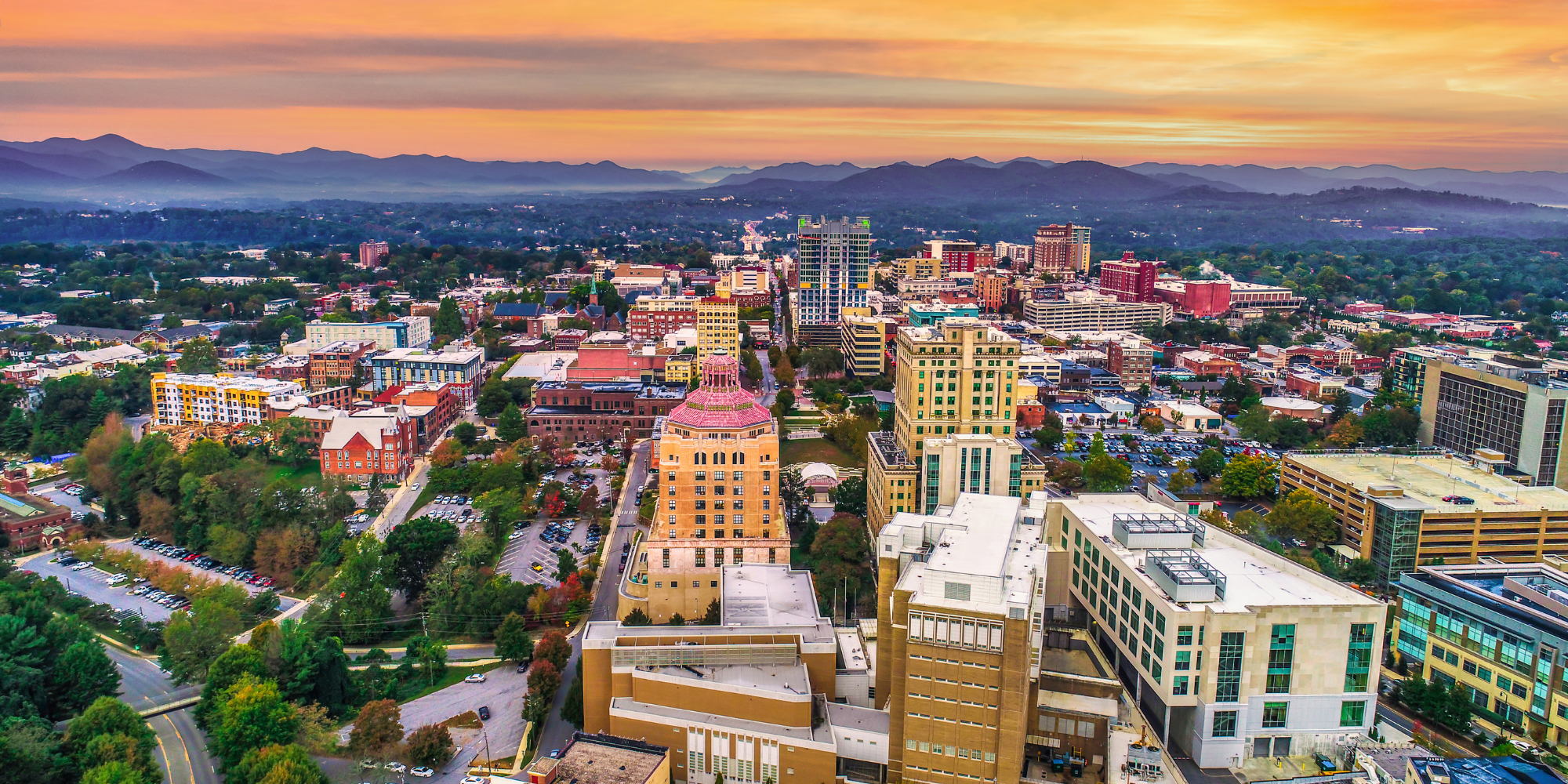 This remote town is ideally situated near Lake Lure in North Carolina, an inland mountain lake surrounded by a beach, a flower garden, and the iconic outcropping of the summit above that earned the town its name. Chimney Rock is the epitome of a "charming mountain town," with cabin-style lodgings, gemstone mining, several roaring streams for river fishing, and tree-lined roads that wind around the mountainside. The town is naturally surrounded by stunning views of deep forested ravines, rocky cliffsides, and charmingly decorated with plenty of delightful shops to explore, including local artisan shops, cafes, bars, and restaurants, plus various mountain traders selling all kinds of knickknacks to commemorate your trip.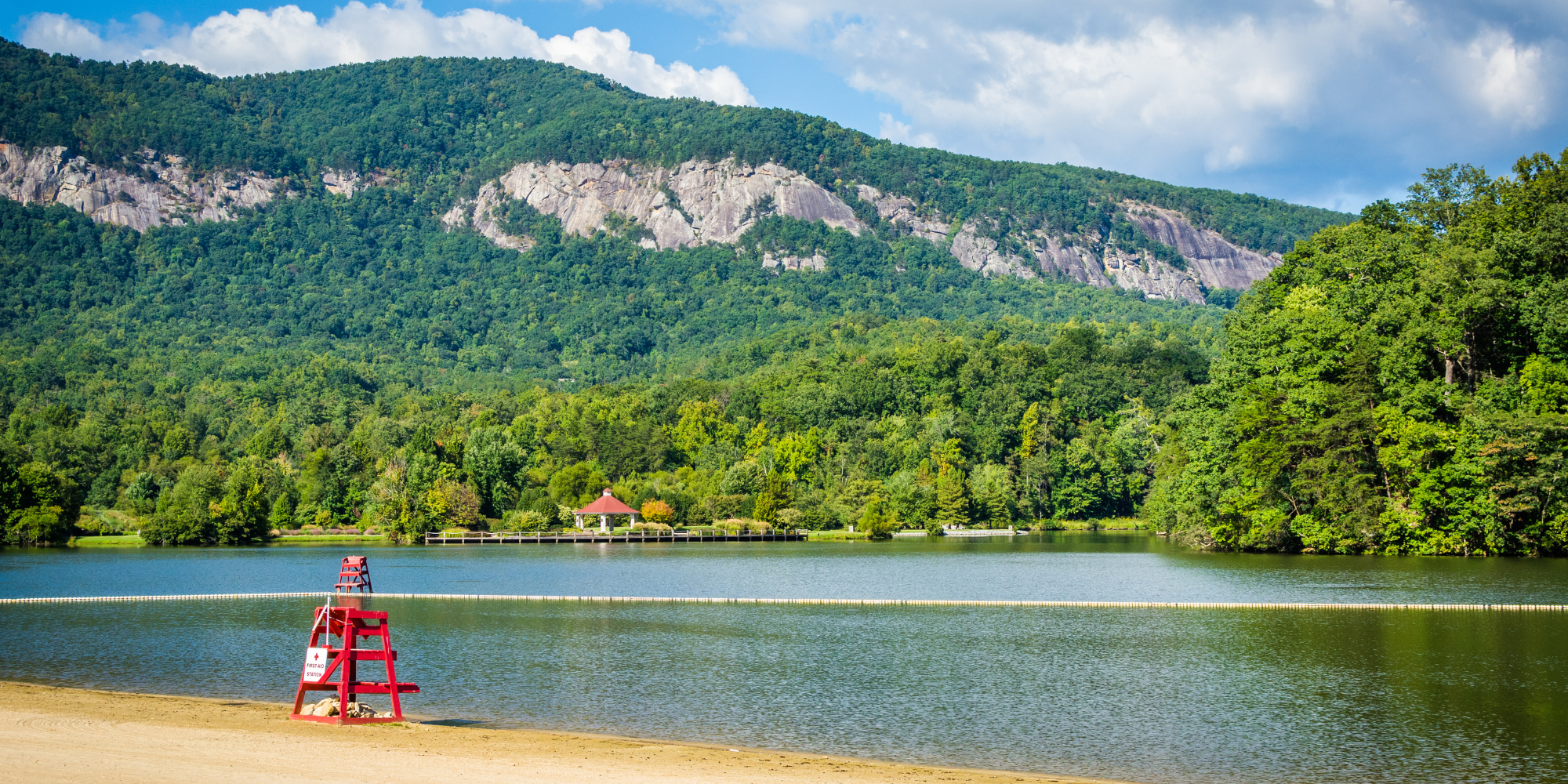 Located in the foothills of the Blue Ridge Mountains, Dahlonega holds the title as one of the first major gold rush sites in the U.S. and is filled with a variety of historical and cultural entertainments. Refined, stately, and relatively quiet even during busy seasons, this town offers visitors an entire downtown of eclectic restaurants and local shops to explore, including local art studios and galleries reflective of Dahlonega's thriving creative arts scene. Visitors can discover the town's mining roots at the Dahlonega Gold Museum State Historic Site or traverse the area's many notable scenic hiking and biking trails, including portions of the Appalachian Trail and the Amicalola Falls State Park. Dahlonega is also a prominent wine region in Georgia, and visitors are welcome to visit the several wineries and vineyards decorating the local mountainside for wine tastings, tours, and events!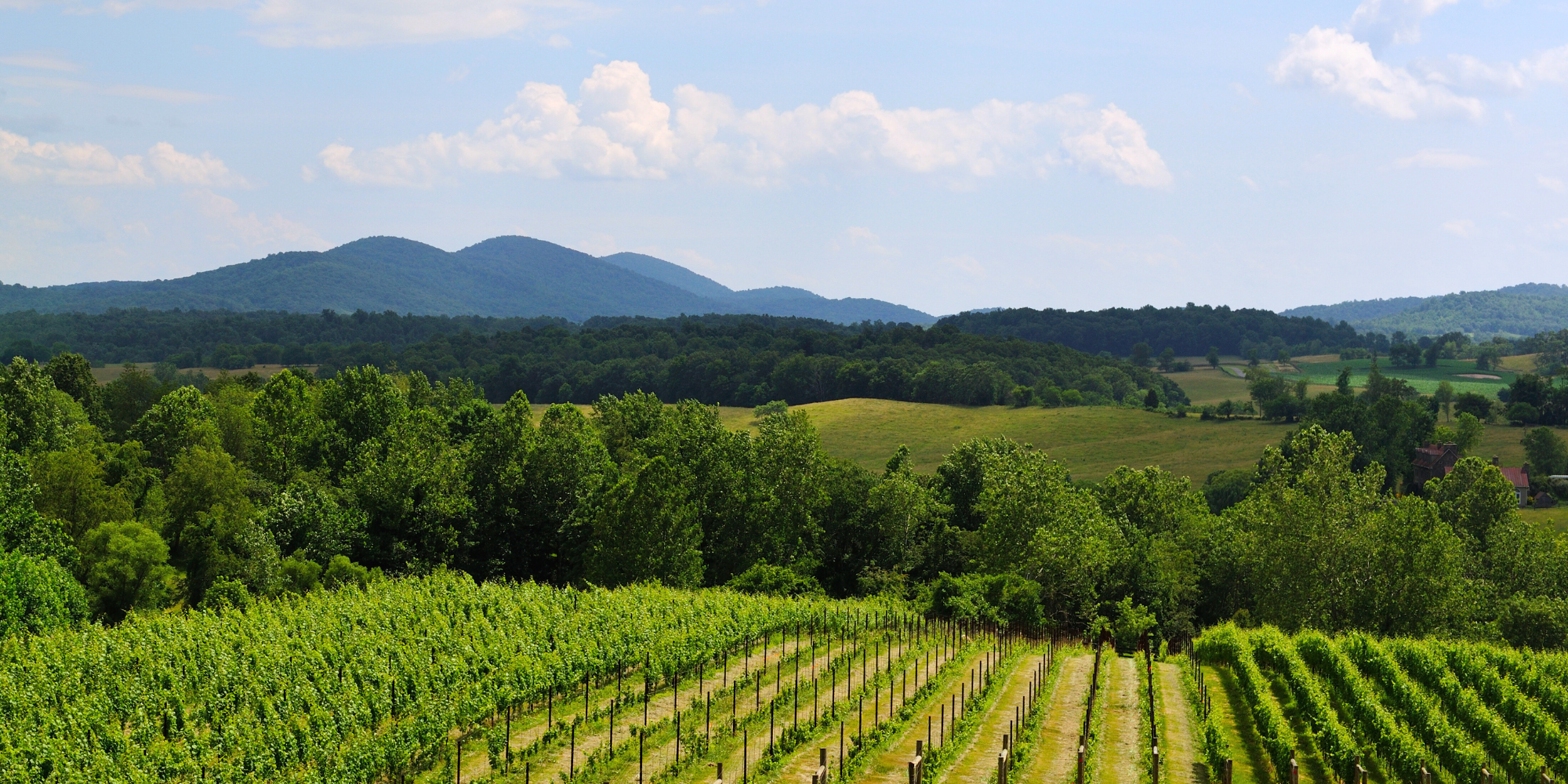 The beaches of Hilton Head are prized as some of South Carolina's most picturesque vacation destinations, and for good reason! This barrier island is connected to our state's mainland by a bridge that crosses through the Pinckney Island National Wildlife Refuge, a marine nature sanctuary preserving over 4,000 acres of native salt marshes, lagoons, forests, and freshwater ponds teeming with the area's indigenous flora and fauna. Hilton Head itself offers over 12 miles of beaches with private coastal accommodations and beach access, making it the ideal location for a truly romantic get-away. The island also played a significant role during the Civil War as a base for Union forces, later becoming home to the first self-governed freedman's town at Mitchelville as one of many Sea Island refuges where the Gullah-Geechee culture of the South developed. Today, this vibrant community lives on for natives and tourists alike to enjoy through art and music festivals, rich history and folklore, and exquisite samplings of the culture's cuisine.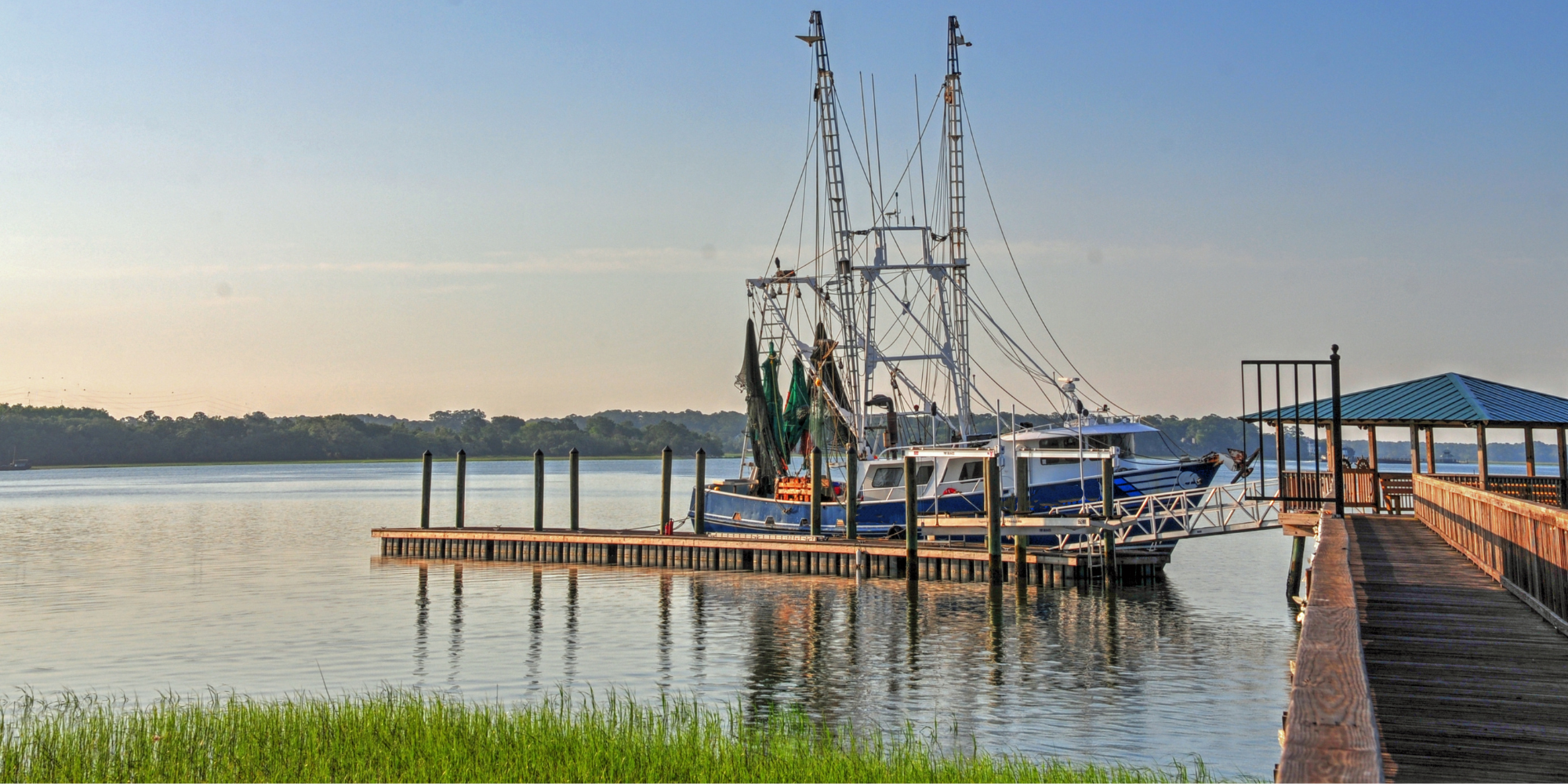 Founded in 1670, this prominent coastal city served as a major port city during the colonial era and is famously known for its extensive historical background, stunningly preserved architecture, and eclectic cultural and artistic hubs. As a tourist destination, Charleston is one of the most sought-after in the entire Southeast, showcasing a treasure trove of colorful antebellum houses, sprawling Southern gardens, private and public beaches, and enough local restaurants and eateries to last you decades of visiting. Including The Charleston Museum, founded in 1773 and considered America's first museum, Charleston's art scene thrives with art galleries, lively festivals, rotating museum exhibitions, plus the extensively stocked art supply stores located all throughout the city!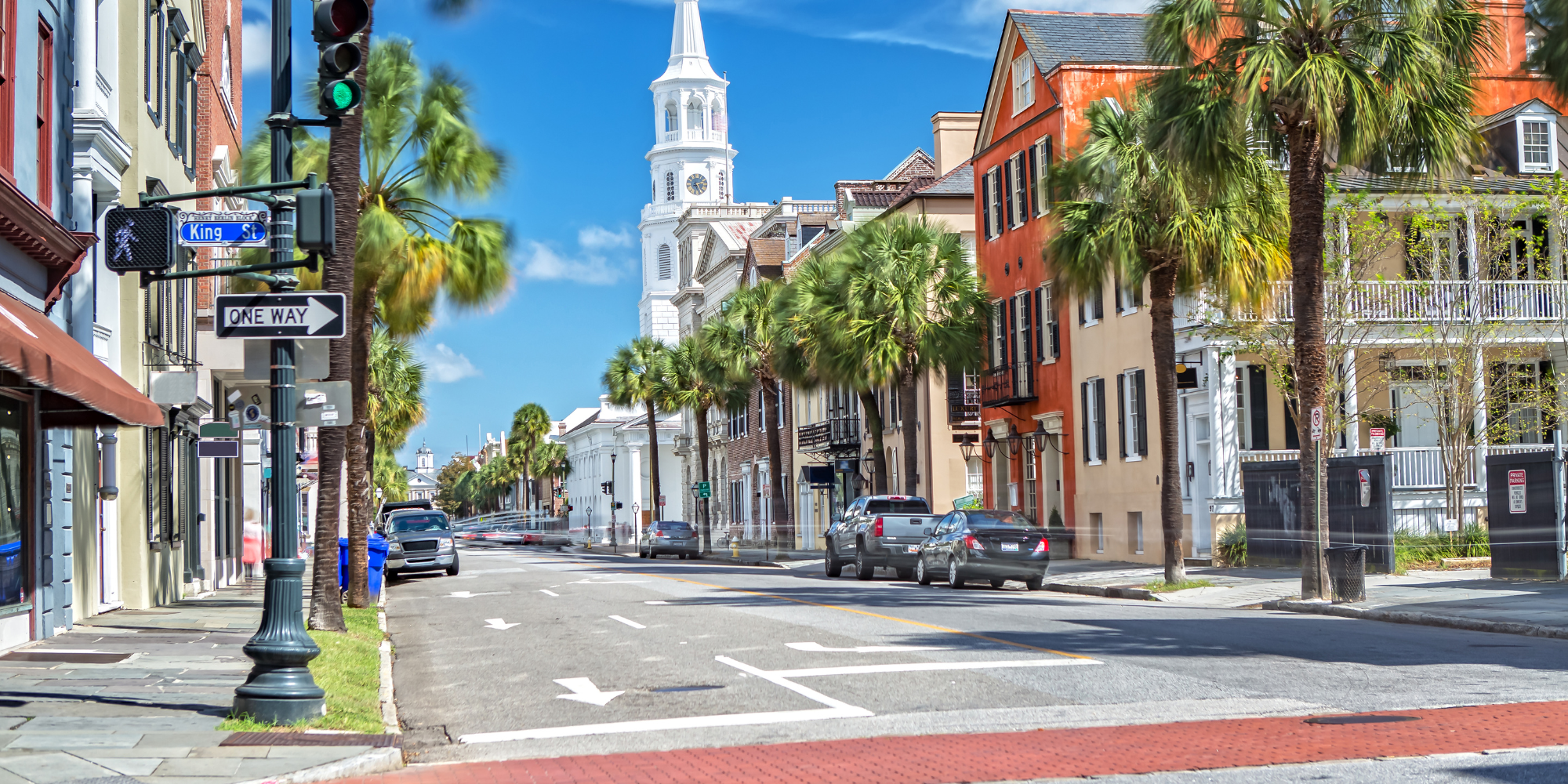 Edisto Island is the perfect casual beach vacation experience, offering a more laid-back and unhurried atmosphere in comparison to most other South Carolina shorelines. A few favorite pastimes for Edisto vacationers are fishing, kayaking, and shelling due to the area's abundant wildlife, soft sands, gentle waves, and uncrowded atmosphere. On top of Edisto's pristinely preserved ecosystems and state parks, the absence of high-rise developments has heavily contributed to the unspoiled nature of the landscape, giving visitors plenty of opportunities to observe various waterfowl and other native wildlife in the natural salt marshes, tidal creeks, and maritime forests of the area. This quiet island town also offers locals and visitors alike a mix of casual and fine restaurants, including Lowcountry cuisine, fresh seafood, and local cultural specialties.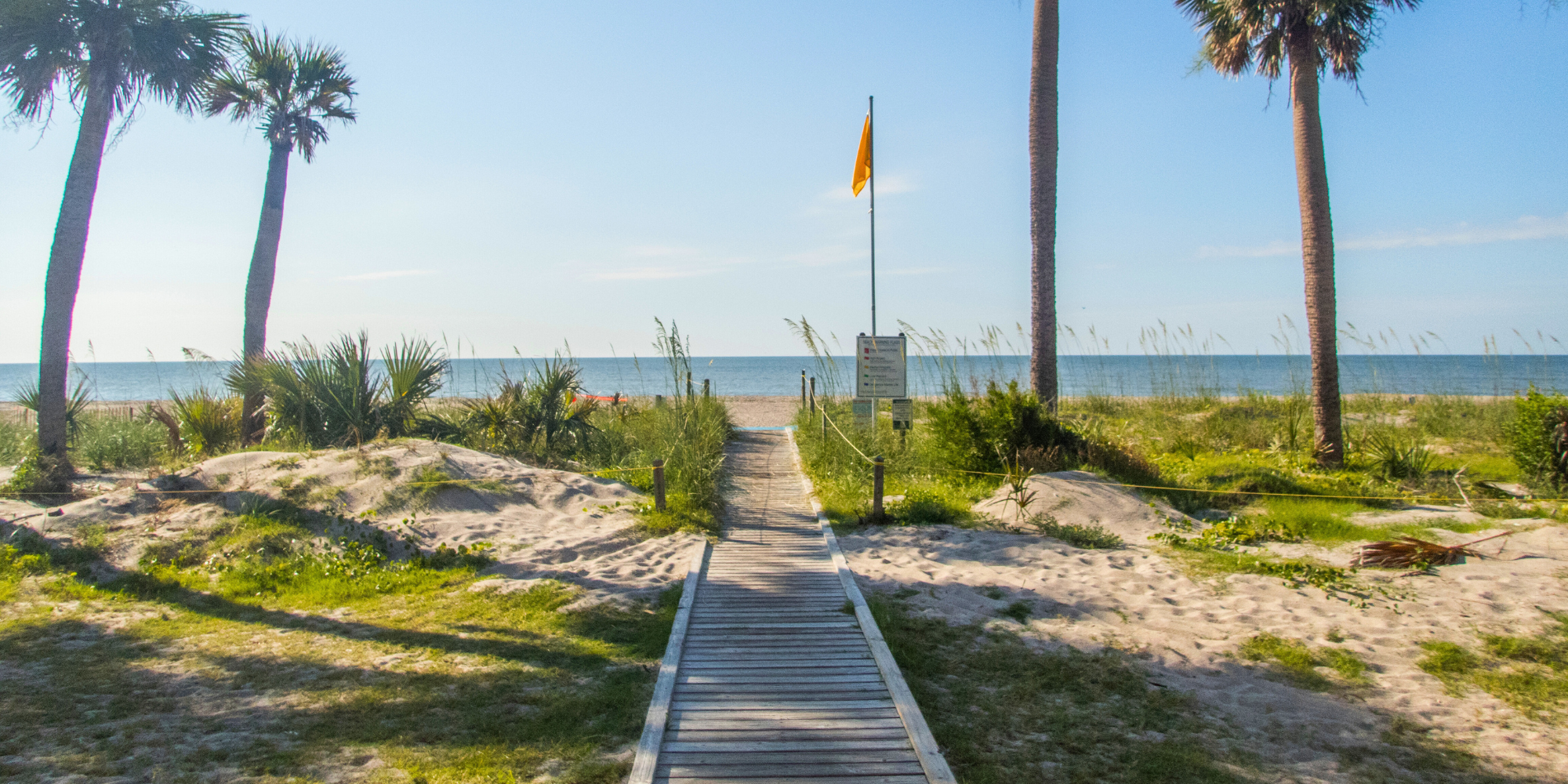 As the capital city of South Carolina, Columbia is conveniently located in the heart of the state and one hour away from Aiken. With a diverse blend of equally historic and modern conveniences and attractions, Columbia is known for its exceptional access to higher education at the University of South Carolina, a campus sprawling over nearly the entirety of the city and adding a refined college town atmosphere, with access to magnificent libraries, charming cafes, bustling venues, and stadiums for concerts and football games, plus a plethora of casual and fine dining options to choose from. The natural beauty around Columbia is a rare treat as well. The city wonderfully incorporates various rivers and forests into its grid plan, including the nearby Lake Murray, a 50,000-acre reservoir and recreational park providing opportunities for fishing, swimming, kayaking, boating, or a simple stroll by the lake.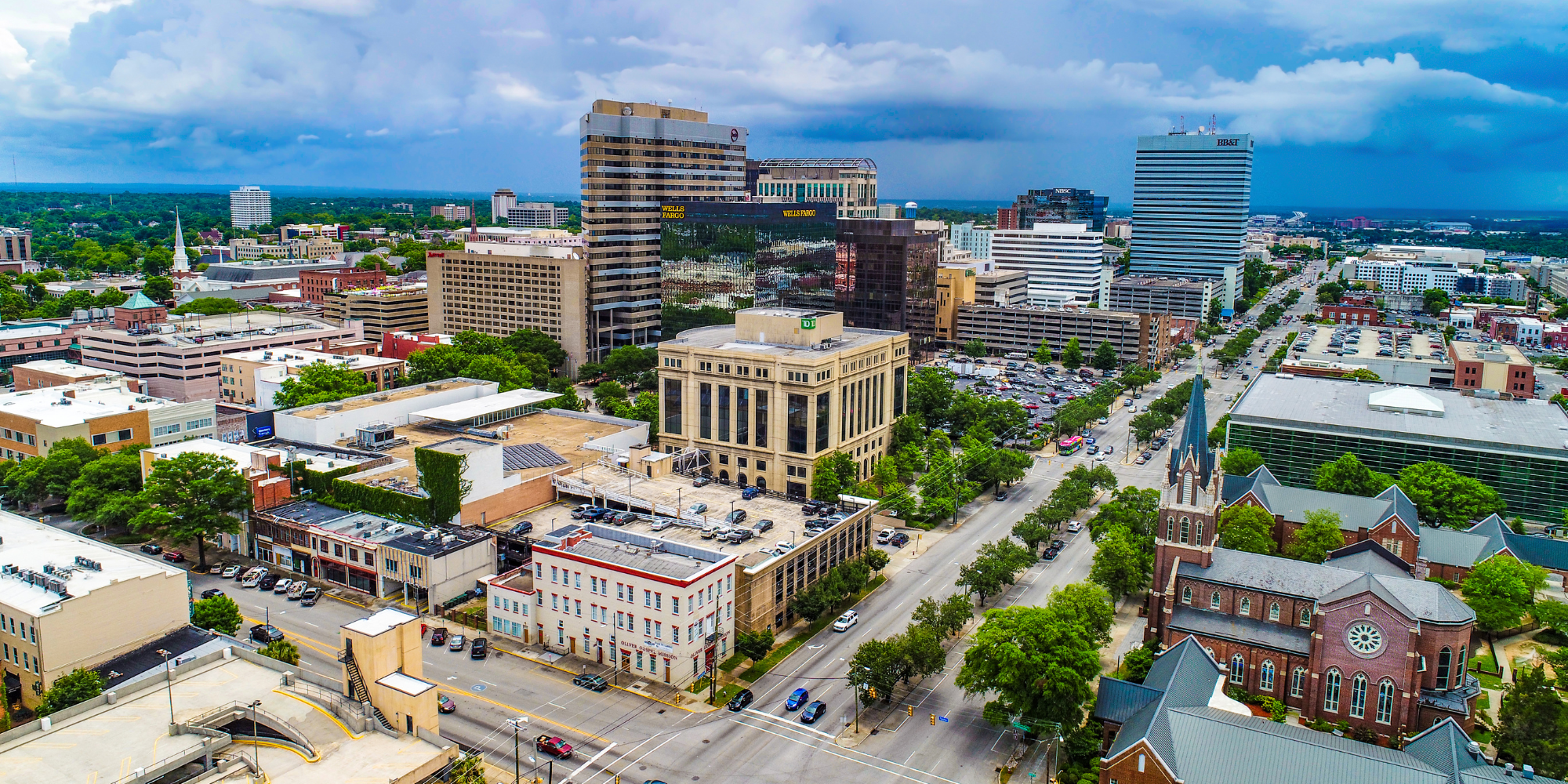 This vibrant city located in the upstate region of South Carolina is a famous local get-away spot for a day trip or even a whole weekend! Greenville sets itself apart as an ever-evolving metropolitan art hub, hosting the Governors School for the Arts and Humanities, the Greenville County Museum of Art, the notable performing arts Peace Center, plus a variety of year-round arts festivals to continuously cultivate the region's creative spirit. The city's Main Street thrives with a variety of locally owned and notable chain restaurants, cafes, shops, and art galleries, enhanced by uniquely crafted statues and monuments. Most notable about Greenville is its incorporation of trails and green spaces into the network of the city, including the Falls Park on the Reedy, an extensive park and trail system located in the center of downtown featuring wonderfully landscaped gardens, natural rapids and waterfalls, and a suspension bridge over it all for the best view possible.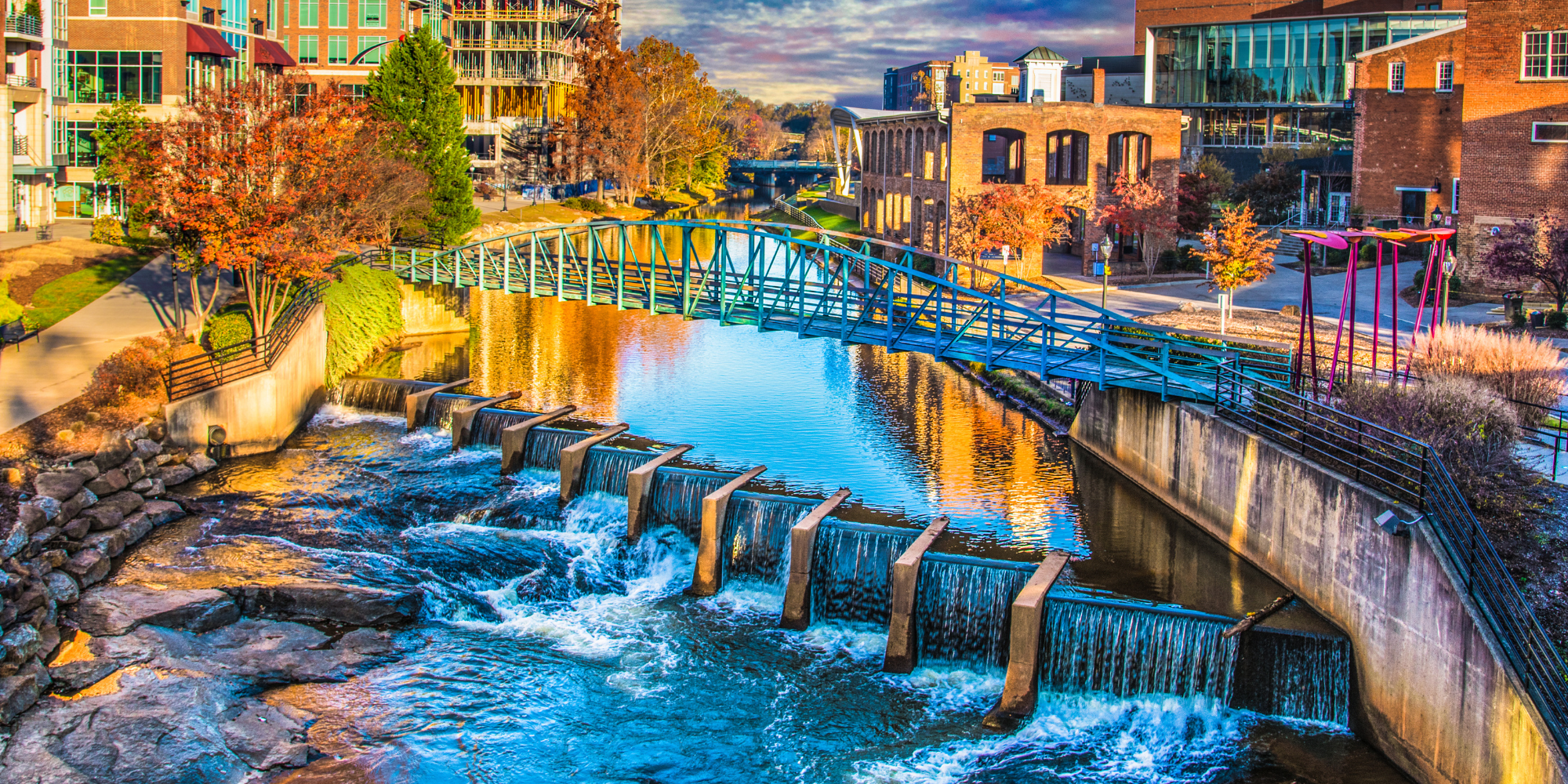 Known as one of the oldest cities in Georgia, Savannah is a coastal dwelling highly renowned for its beautiful architecture, with buildings laid out in a traditional grid pattern with numerous city squares, parks, and gardens adorned with statues, fountains, and lush greenery. Savannah's flourishing arts scene is heavily influenced by the Savannah College of Art and Design (SCAD), a highly renowned art institution contributing to several art galleries around town, as well as several year-round festivals like the Savannah Film Festival, the Savannah Music Festival held in the spring, as well as the St. Patrick's Day Parade. Lined with historic buildings filled with shops, restaurants, and galleries, Savannah's River Street is the perfect place to take in the city's Southern ambiance and scenic views, where visitors can walk along cobblestone streets or enjoy a river boat ride.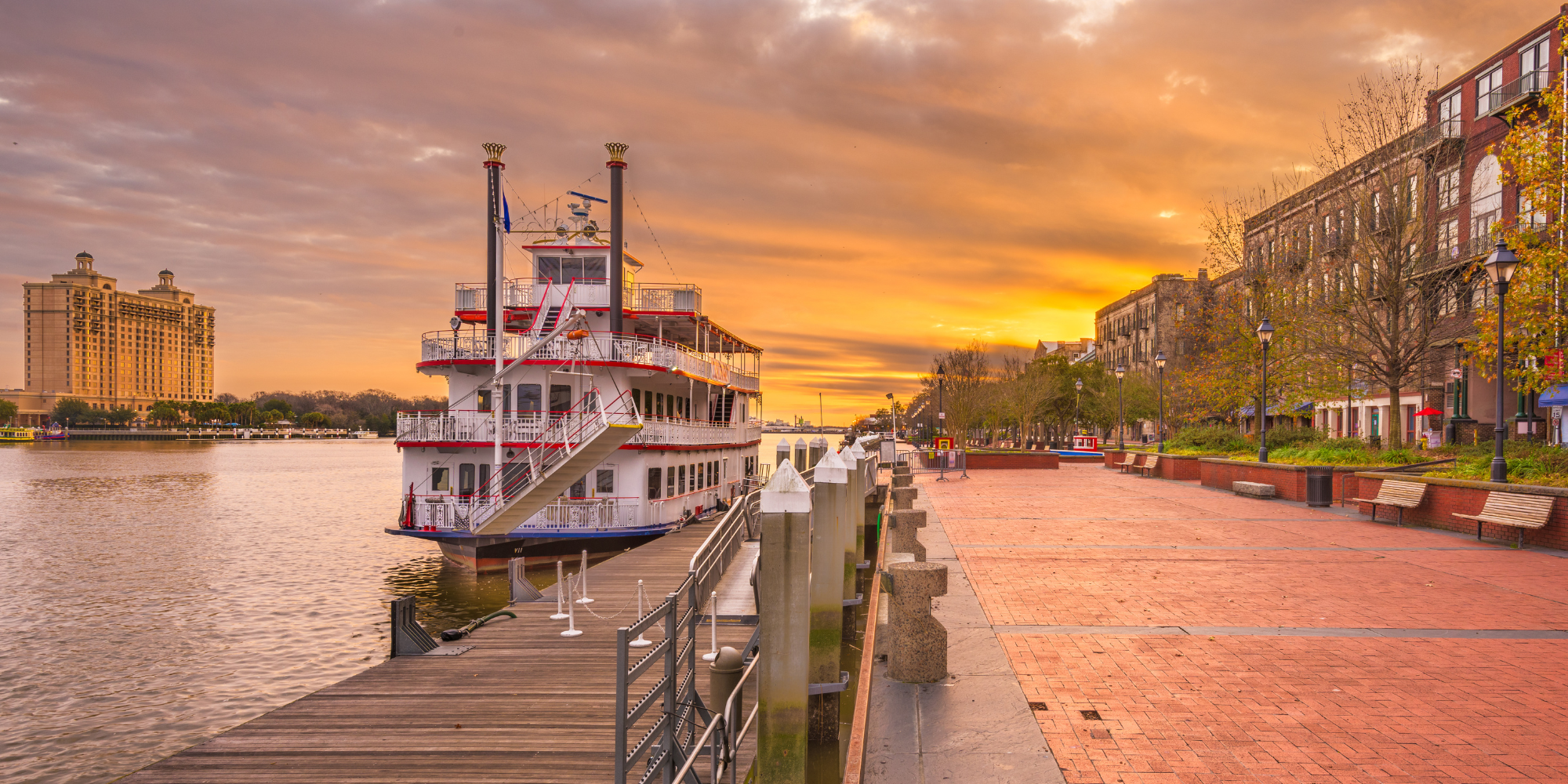 Want to learn more about Aiken being in the middle of everywhere? Contact us below!