Here at Woodside Communities, we realize that buying a home isn't an everyday occurrence for most. It can be an intimidating task fraught with emotion; after all, home is where the heart is. Today, we will help you take a logical look at the pros and cons when deciding whether to invest in a new home or an resale home. We will take into consideration cost, features and overall what's the best fit for you and your family. Taking a logical approach to the initial investment will ensure your family experiences the happiness and warmth of coming home to your ideal.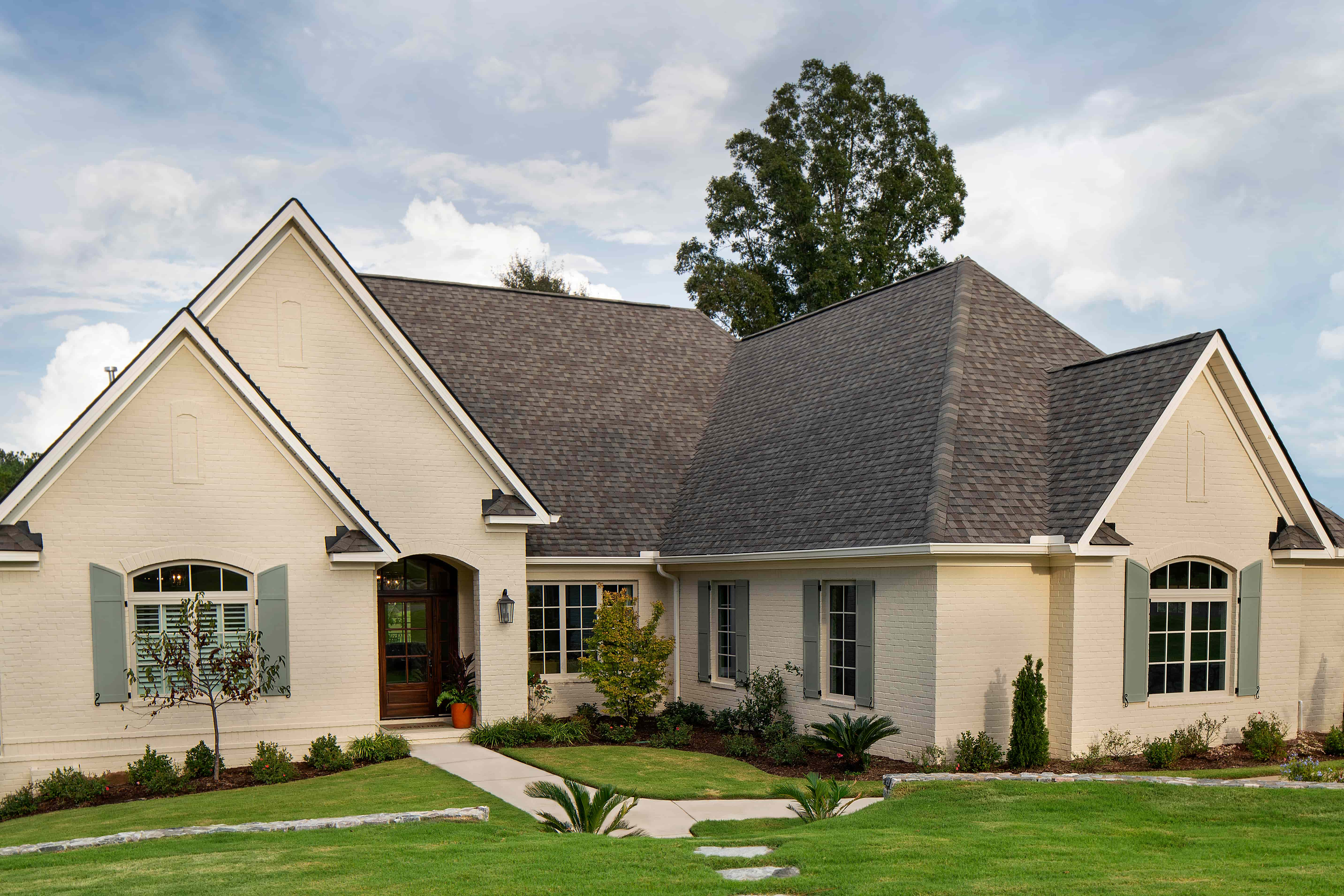 Cost Comparisons on New Homes vs. Existing
In many areas of the country, new homes may be more expensive than an existing home – initially, but we'll delve into that later. Existing homes were built by someone else to suit their family and lifestyle. Those homes are, after all, used property. Would you pay the same for a used car as you would a new one, even only a slightly used one?
According to Fixr.com, the national average cost to construct a new 2,470 square foot home is 295,000 (not including land) while the national average for existing homes is $278,000 (including land). Adding land using a national average home site cost of $43,000 (for a patio site), an existing home is approximately $60,000 less than new using national averages. National averages, of course, do not necessarily take into consideration larger home sites which may offer amenity views or privacy with adjacent nature preserves. Existing homes may be the right answer for you when considering initial investment only, but this scenario also assumes there are no updates or renovations you'll want to consider in order to make an existing home your own.
Nationally, kitchen, bath, roofing and windows round out the most common projects requiring some TLC on existing homes. According to several home improvement sites (Home Advisor and Angi), the average kitchen remodel cost is approximately $24,000, bathroom is approximately $11,000, windows range from approximately $450-1,000 per window and a roof replacement can cost up to $8,500 or more. An existing home that needs these sorts of updates can add another $60,000 in cost versus a new home. And, that cost does not take into consideration updates to flooring, lighting and myriad of other changes a buyer may want to make to personalize a home. Some changes can be cost prohibitive or may not be possible within the structure of an existing home – dreaming of a soaring ceiling with a wall of windows? There may not be ample space in an attic to provide the desired ceiling height.
This comparison isn't intended to scare you away from buying an existing home – there are newer existing homes that may fit your taste and lifestyle to a tee – these are just some considerations to keep in mind when touring existing homes. It's helpful to have an idea of the rough cost to renovate so that your initial logical decision results in that rosy glow of home later.
Another cost to consider when looking at new and existing homes is energy efficiency. It's no secret that homes built today are significantly more energy efficient. Building materials and components are becoming more and more energy conscious as our society becomes more attuned to the carbon footprint we are leaving behind. Building codes are becoming more stringent each year, too, as municipalities seek to create communities that are more environmentally friendly than in the past. Besides benefiting the environment, an energy efficient home benefits your wallet, too. The average energy efficient home saves between 20-30% per year on energy bills. Also consider that the more energy efficient solutions a home offers, the better the resale value.
When comparing homes, it's also important to consider additional costs that may be required for maintenance and repairs for an existing home. Systems such as heating and air conditioning may need to be replaced sooner or require more repairs in an existing home, while new homes mean new systems which likely also include warranties in addition to a builder's warranty for finish and structure.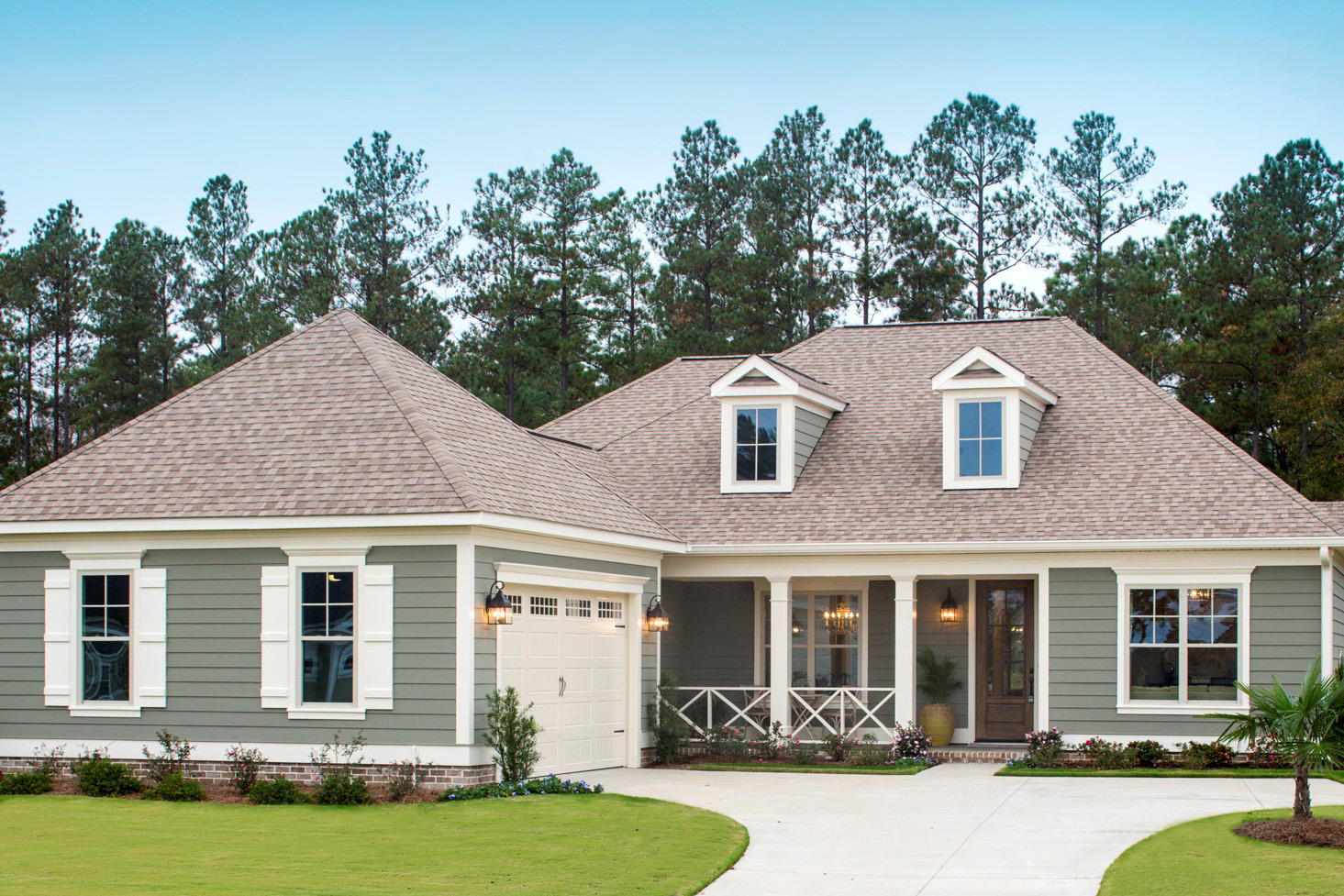 Feature Comparisons on New Homes vs. Existing
The most obvious feature a new home offers is that it's brand new. For some, nothing beats being the very first to step foot in your own home. New homes also mean new designer features – large kitchen islands, spacious spa-like walk-in showers, sleek free-standing tubs, cabinetry with soft close doors and drawers, better space utilization with a larger casual dining area open to the living area rather than a formal dining room off to the side that is rarely used. New homes can also allow for customization, at least in some communities, such as Woodside. Builders may allow you to work off an existing home design but move a wall, change the kitchen layout, select your own bathroom hardware, built-in doggy doors and showers are all the rage today and the list goes on and on. These are all nice additions to make, and are less costly adding them prior to construction than when retrofitting to an existing home.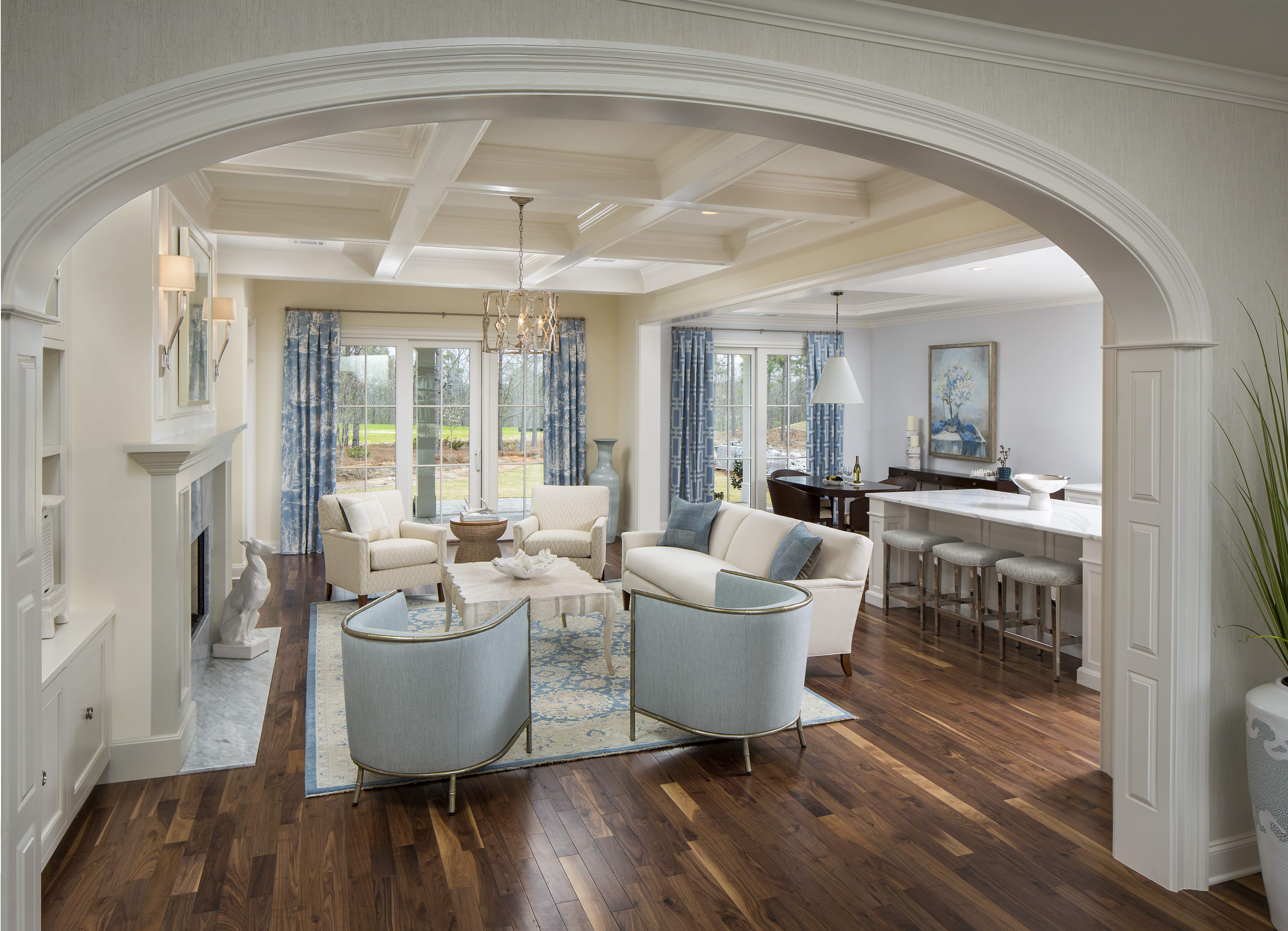 Home design has changed significantly over the years. Gone are the days when all sleeping quarters are on the second level. Today's new homes customarily offer master suites and, oftentimes, guest suites on the main level. Today's new homes also capture the concept of open living, a flow of space perfectly suited for both family time and entertaining. Added to home design changes are expansive outdoor living areas. As society has become more aware of the environment, we've embraced being a part of the environment by spending more of our time outdoors. Spacious covered porches, outdoor fireplaces, outdoor kitchens and more have combined to create spaces that are enjoyed year-round, especially in an area with a climate that is well-suited for being outdoors.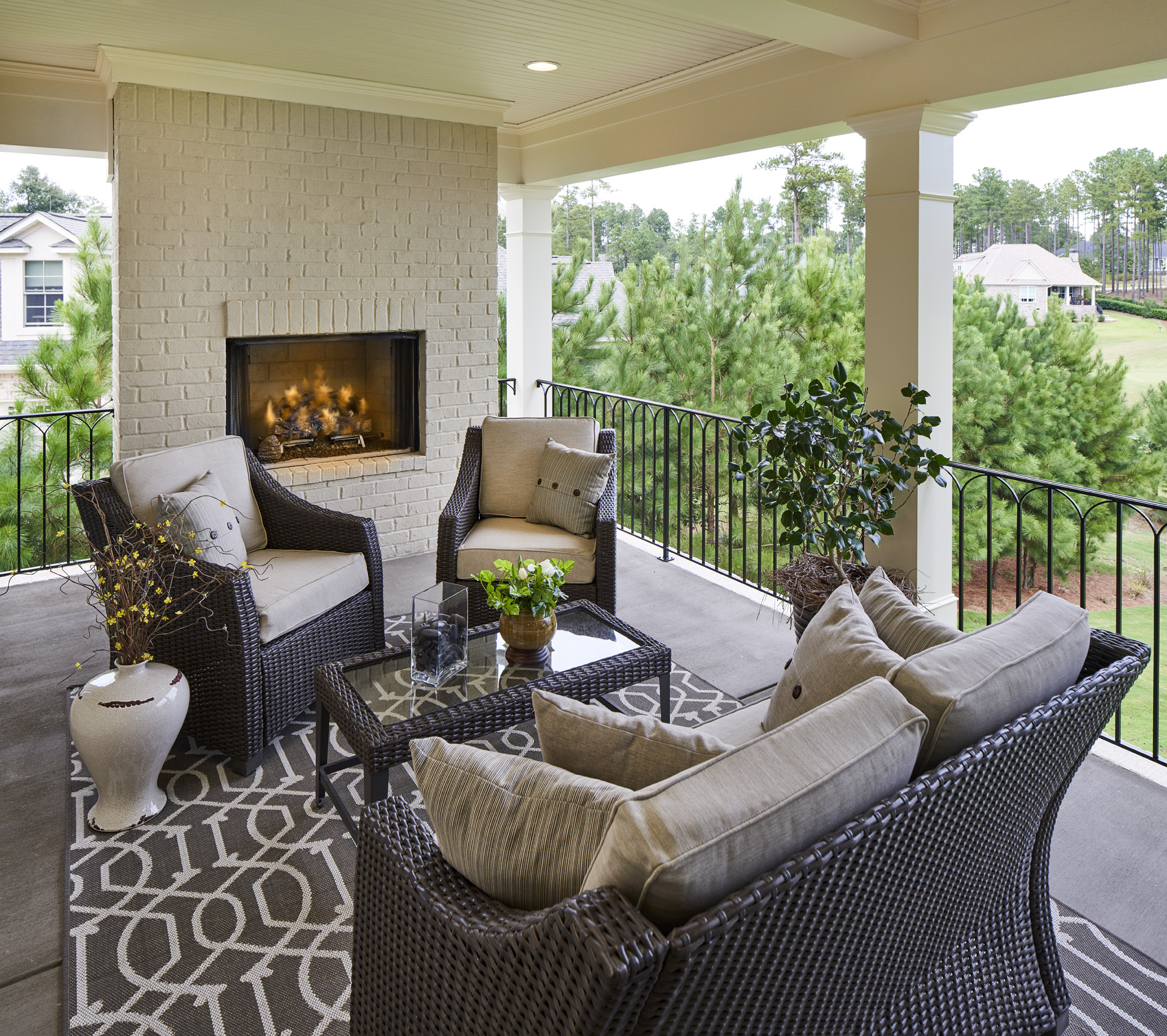 Overall – New Homes vs. Existing
In the end, there's no right or wrong answer as to which home is better, it truly comes down to your personal preference. You may begin your home search set on finding the ideal existing home then realize that creating the home of your dreams with a team of quality craftsmen is your ideal. The opposite may also be true. You may begin your search with the intent to build your ideal home then find your perfect fit in an existing home. Either way, you'll find your ideal and be much happier if you utilize the tools and feature comparisons included above while being open to all possibilities. In either case, it's to your benefit to have an experienced professional on your side to help walk you through the pros and cons of each home you consider. At Woodside, our team of professionals is well versed in guiding you through the process while keeping your best interest at heart, guaranteeing that your transition to Woodside is as pleasurable as your life here will be after you join the community.
To learn more about Woodside's array of options for both new and existing homes, contact us below.