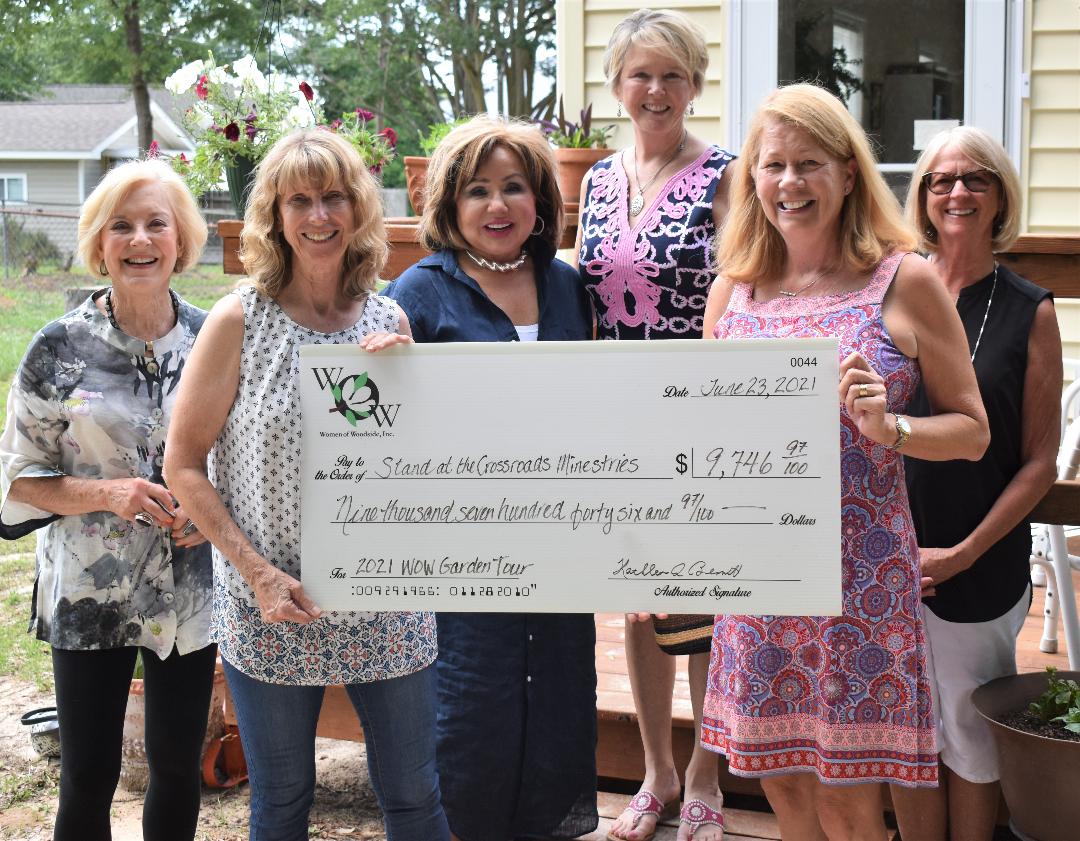 Women of Woodside: Cultivating Social Connections by Giving Back
The Women of Woodside is a not-for-profit 501(c)4 organization comprised of dedicated ladies bonding together for social and community service activities. During the year, you can find them organizing volunteer efforts for charities like American Red Cross, Golden Harvest Food Bank, and Habitat for Humanity, or providing services directly to Woodside residents in need, like running errands, providing transportation, and delivering meals. Their efforts have raised over $1,700,000 in funds, supplies, and donations back to our local community! These ladies are also very actively involved in cultivating social connections for Woodside neighbors, and their events are some of the most highly anticipated each year. Now in their 33rd year, they have organized nine book clubs, a couples' Bridge group, an active Singles Group, a Garden Club, and an Out-to-Lunch Bunch to bring members together. Learn more about their latest charitable project, the 2021 WOW Garden Tour, courtesy of an article submitted by event organizer, Women of Woodside member, and Woodside neighbor, Tracie Call.
The 2021 WOW Garden Tour to Benefit Stand at the Crossroads Ministries
On May 15, the Women of Woodside held a Garden tour of five beautiful and unique gardens within the Woodside Community. Over 330 guests enjoyed a beautiful day. They socialized with friends and garden hosts and learned about plants, monarchs, pesticide free gardening, woodland gardening, and landscaping gardens of all types and sizes.
$9,746.00 was raised for Stand at The Crossroads Ministry. For over twenty years, Stand has provided housing and skill development to Aiken women and their children, who are in transition. Woodside Development, LLC was the premier sponsor of the event.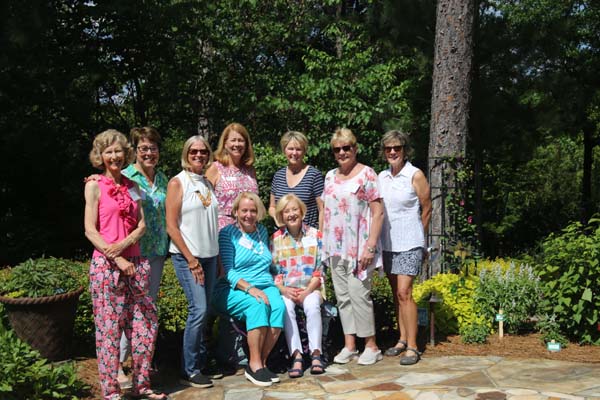 The Garden Hosts were: Diane Hess & Jerry O'Conner; Flo & Dr. Doug Holford; Joan & Arnie Kiburz; Elaine and Kirk McGowan; and Carol McLawhon.
The Garden Tour committee (pictured left) included: Tracie Call & Pat Dunlop, Co-Chairs; Julie Brozowski and Marjorie Robertson, WOW Community Outreach Co-Chairs; Alice Canerday, volunteers ; Susan Potter & Charlene Harris, tickets; Becky Hill, signage; Flo Holford, sponsors, and Mary Metz, garden host coordinator.
Becoming a Member of Women of Woodside
Women of Woodside opens membership up to all female residents of Woodside. Here, an incredible group of women find community and fellowship, brought together by a simple desire to invest in our local community. While the group hosts a variety of social events each year and has created a wide array of social clubs from book clubs to lunch groups and more, it's their charity work that continues to leave a lasting mark on Woodside and on Aiken. If you are a current Woodside neighbor and would like to become a member of Women of Woodside, you can use this link to complete the application and remit your initial dues. If you'd like to chat with a current member during your Woodside Discovery Visit to learn more about the organization and the important work they're doing, let us know in the notes section of the form reserving your dates!
Request More Information on Woodside Today