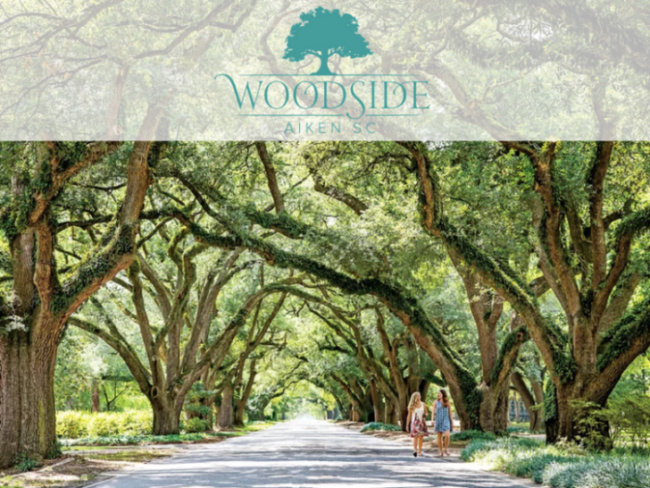 Hear why Woodside residents love being in Aiken, SC, which is conveniently located in the middle of everything!
Many residents who relocated to Aiken chose our town in part because of its central location. In under three hours, you can reach historic landmarks, major metropolitan cities, lakes, beaches, mountains, and more! As we welcome more and more new residents and we all begin to make more travel plans, we asked you to share your favorite weekend trip destinations to inspire our next adventure. Read on for a chronicle of a girl's trip to remember, written by Member Char Love about her getaway with Becky Hill, Laurie Chase, and Susan Donahoe. If you're looking for the perfect anniversary destination, Linda Kreuter shares more about the beautiful destination where she and her husband, Steve, celebrated 40 years of marriage.
A Glorious Gaggle Girlfriends' Getaway
What to do, what to do? The discussion began over dinner at The Reserve Club and the conversation ventured from heading north to hike the fantastic trails leading to the many waterfalls in the mountains or heading south to enjoy the sand, the surf, and all of the fun and food, shopping, and history that any one of South Carolina's many beautiful beach towns has to offer.
Laurie, Susan, Becky, and I made a collective decision to head to the beach. Beautiful, historic Beaufort won the draw and specific plans ensued. Some of these ladies are travel aficionados and, in no time, with a flurry of phone calls and text messages, the rooms were booked, decisions were made, and reservations confirmed for breakfast, lunch, and dinner, and what touristy things we would do while visiting this great South Carolina town.
Historic Beaufort Inn, dating from the 1800s, is an upscale Victorian inn with adjacent cottages and would be home during our stay. The rooms were spacious, clean, and bright, and the fees included parking, breakfast at a choice of restaurants, a coffee bar available to guests at the hotel, bicycles to ride, and passes for entry to Hunting Island State Park. There were also several outside seating areas to gather and visit with other guests, appreciate the wonderful weather, and just enjoy the charm of this area.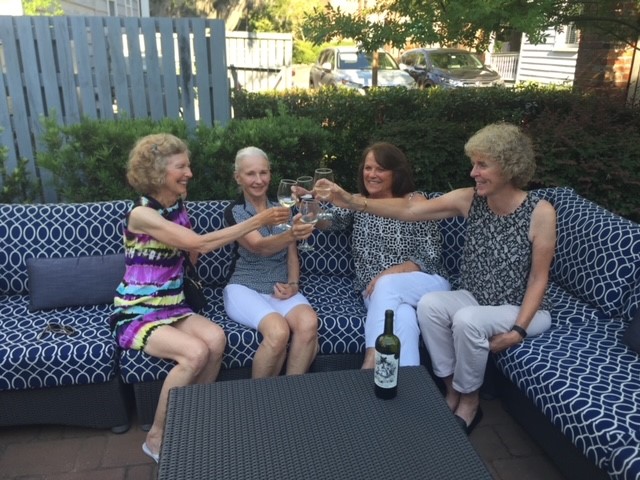 Hunting Island State Park is home to one of the most beautiful beaches in South Carolina and is a quick 15 miles from Beaufort. Because it is a state park, there are no homes or hotels on the beach, which lends itself to enjoying the preserved and natural, undeveloped beauty of the area. This barrier island is also home to Hunting Island Lighthouse and, for a small fee, you can climb to the top and enjoy the view, take a walk on the beach and gather shells, or hike the trails that meander through the beautiful, wooded forest on the island.
Day two of our adventure included a four mile hike with Janet's Walking History Tour! Janet was a great tour guide with a wealth of knowledge and had a way of sharing that made you want to know more. She had us wander all over Beaufort, past beautiful gardens and grand historic homes that hold the history of this place inside their walls forever. Janet shared the names of many movies that have been made in Beaufort, and it's fun to watch them now with an eye on the places we saw there and the stories we learned.
It was all amazing and enticed me to purchase a book and learn more about Robert Smalls, one of the most fascinating stories I have ever heard. It is about a boy who was raised as a slave, went on to live an amazing life full of success and accomplishments, far too many to mention here, but included becoming a US Representative. When he returned to Beaufort, he purchased the grand home that his master once owned and where he grew up as a slave. Amazing!
Our trip to Beaufort was just over two hours from Aiken but took us back more than a century and was like a mini vacation. We all had a grand time and truly look forward to seeking out more adventures in our wonderful home of South Carolina.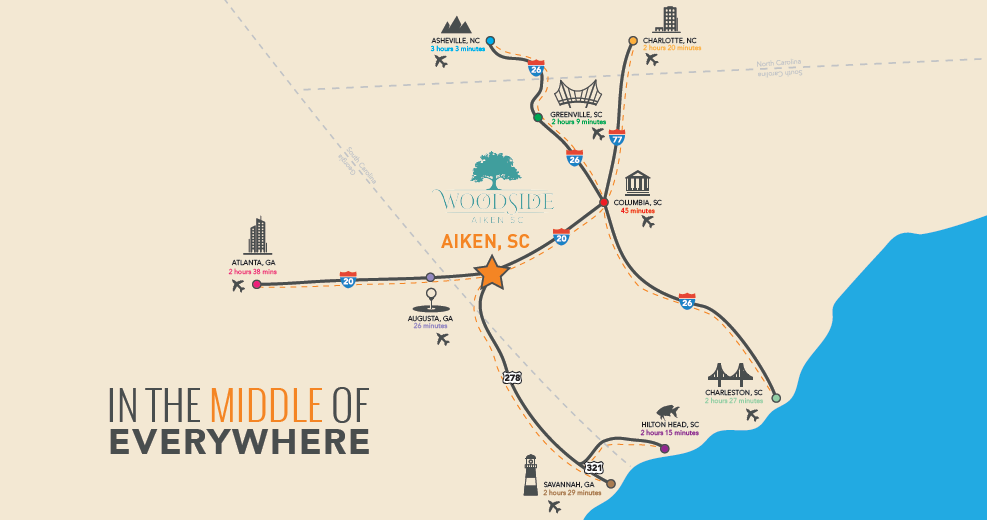 The Kreuters' 40th Anniversary Getaway
For our 40th wedding anniversary, we decided to spend a weekend in Savannah, Georgia. An easy, less than 3 hour drive from The Reserve Club, Savannah is a beautiful and diverse city. While we stayed on the busy riverfront, a highlight was our "Paella Party" at Chef Darin's Kitchen Table. This hands-on cooking school was perfect for us foodies. We chopped, sautéed, and created an exquisite meal while meeting other visitors and locals. A perfect way to spend an evening in Savannah.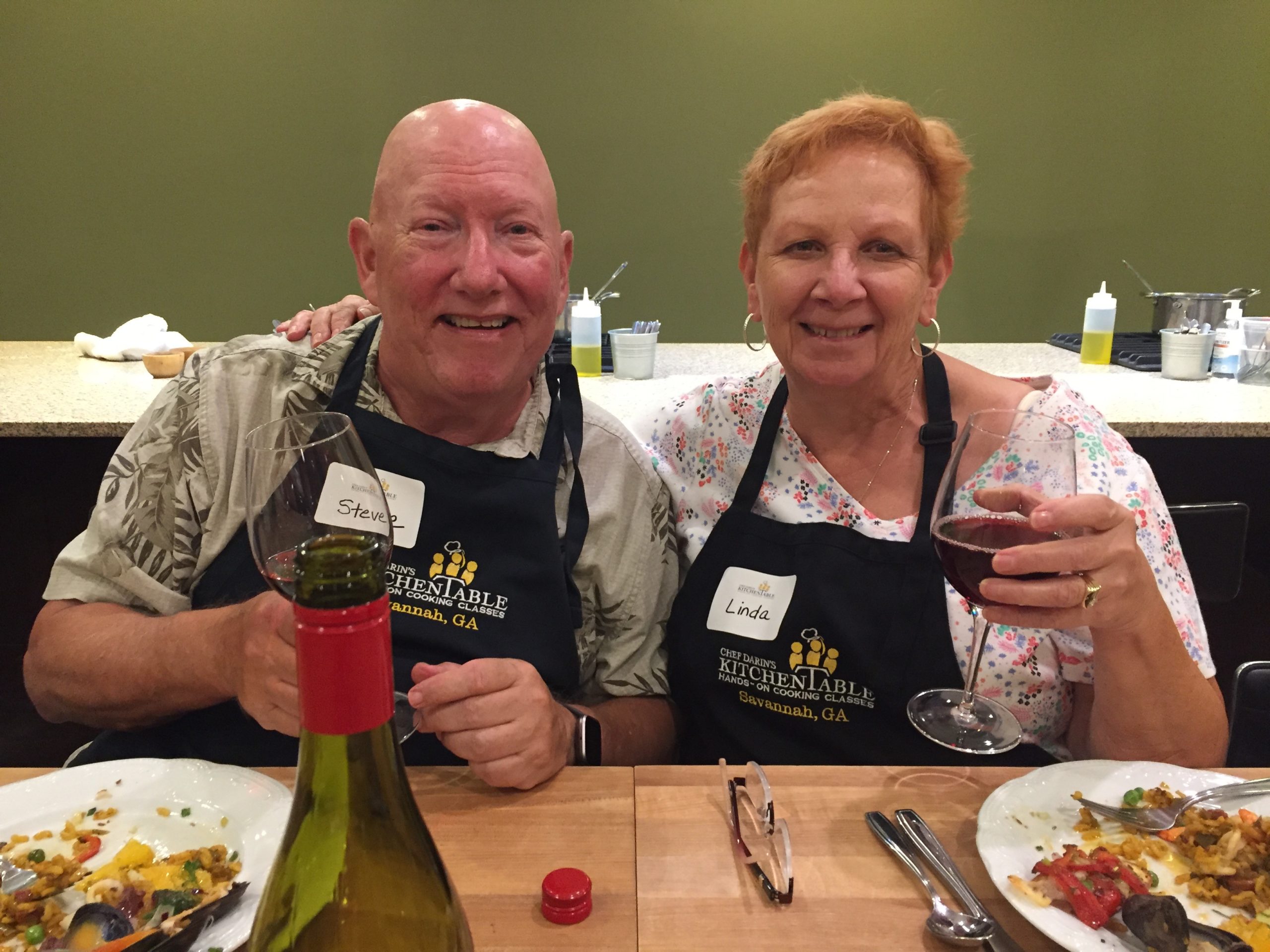 A special thank you to our residents for sharing some of their favorite travel destinations and the special memories you've made along the way! Interested in learning more about what's in and around Woodside? Contact us below for more information.