Things to Consider When Moving to a New Community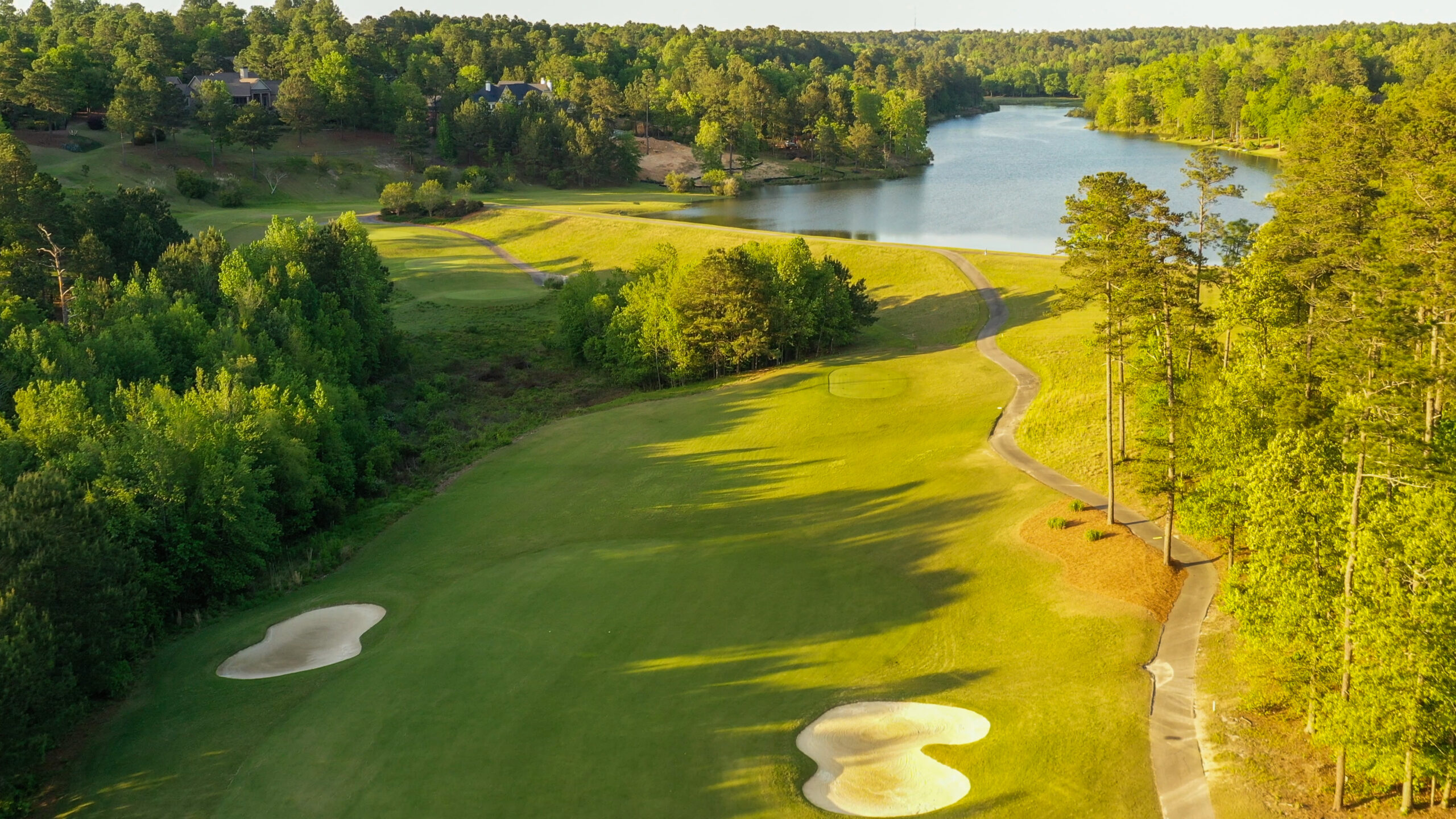 Whether you're thinking of a change in scenery, moving closer to family, or finally just had it with all the snow, here's our top 10 list of factors to take into consideration when searching for your next home and community!
1. What's in the Forecast?
From glistening seascapes to verdant urban forests, there are plenty of master-planned communities out there to choose from! Consider what landscape views you'll want to enjoy for the long term, research your prospective area for an overview of the year-round climate, and be aware of regional hazards and seasonal weather the area might be subject to.
2. Cost of Living & Taxes
Before settling on a state for your next home, be sure to do thorough research on the prospective area's average cost of living and any hidden tax add-ons. It might sound glamorous to live in a luxury community in states like California or Hawaii, but according to PayScale, costs of living in these states can be up to 113% higher than South Carolina, which offers a hefty Homestead Exemption, retired military pay exemptions, retirement income deductions, and more.
3. Quality Medical Care
Whether it's a routine check-up or a consultation for a more serious health concern, having expert care nearby and fully available to you and your loved ones is a critical resource. What medical facilities are near your communities of choice, and how far will you have to travel for specialized services and practitioners? At Woodside, our residents take comfort in having expert medical practitioners minutes away in The Village at Woodside, and some of South Carolina's best hospitals and healthcare services in Aiken and Augusta.
4. Organize & Simplify
There's no point in hauling anything you don't want or need across so many miles, especially if you're moving to another state. Consider how big your new space will be! Will you be expanding or reducing your living space? How much storage room will you have, and how much will you have to leave behind to fit everything you need into a potentially smaller home? If you're curious about Woodside's available homes and homesites, check out our new and existing home listings to visualize your new space!
5. Building or Buying
If convenience and cost are uncompromisable in your search for a new community, an existing home might be right for you. For those wanting a more personalized residence, building a home with every feature and fixture you desire is well worth it! Creating your home from the ground up not only gives you an emotional connection to your new home, but also allows for the use of environmentally friendly materials and tends to make recovery on your investment easier.
6. A Fresh Look
One of the most exciting parts of moving is the opportunity to change up your decor! If you plan to build when you relocate, you might consider making a few swaps in your choices of furnishings. Leaving your old furniture behind would be convenient during the move, especially if you live far away, but be sure to consider the cost of everything you'll need to replace in your new residence. Learn more about how Woodside's expert design and build team, Carolina Signature Homes and Aiken Design Center, have worked closely with our residents to bring blank spaces to life.
7. The Power of Community
There's nothing quite like living in a town where folks wave and say "good morning" with a pep in their step. Wherever you end up, visit the town first and get an impression of the local atmosphere. What shops and restaurants reside nearby, and how friendly are the residents? Check the community calendar to see what regularly happens in the area, or ask someone what the best stops around town are. Woodside's own Ambassador Program even offers a way for our residents to give visitors a glimpse of what everyday life is like in our community!
8. Tradition & History
How well-established is the area surrounding your prospective community? You'll know if a city or town is vibrant in character and invested in enhancing its cultural value by the presence of establishments like educational facilities, museums, art galleries, historic landmarks, and nature reserves. While you might not be interested in all of what the town has to offer, it's an important and overlooked quality for any thriving community to have! Having been infused with the early wealth of families like the Astors and Vanderbilts, Woodside's hometown of Aiken, South Carolina now attracts visitors from all around the nation with its lively downtown atmosphere mixed with distinguished small-town charm and hospitality. 
9. The Spice of Life
Sometimes cooking just isn't on the menu! A refreshed palette is one of the best things about relocating to a new place, so make sure your chosen community has a town nearby with an active culinary scene from which to pick and choose. Scour the area for restaurants, cafes, or bars, both locally owned and chain for a variety of cuisines to keep your interest piqued. Plan ahead by checking out Aiken's up-and-coming restaurants, fan favorite dives, and Woodside's dining venues at The Reserve Club and The Village at Woodside.
10. Compare & Contrast
Relocating offers a lot of unknowns to look forward to, but none more important than the opportunity to explore new surroundings and create a life accentuated by the liveliness of your environment. Take time to make a list to help you compare communities, consider what hobbies you'll want to cultivate, and identify your must-have amenities. What green spaces and retreats are near your community of choice? Many master-planned communities are developed next to key features like nature sanctuaries and lakes, allowing for easy use of the land's natural topography with leisurely activities like biking, hiking, fishing, kayaking, or boating.
While golfers could spend hours on Woodside's courses, we know clubs and tees aren't for everyone. That's why our community offers not only four championship golf courses to play on, but also six Har-Tru tennis courts, four dedicated pickleball courts, over 17 miles of walking trails, five parks and green spaces, a resort-style pool and cabana, Hollow Creek Land Preserve, and much more. 
Interested in seeing how Woodside and Aiken, South Carolina measure up to your community checklist? Contact us about our Discovery Package and find out why so many of our residents stay for a weekend and never leave!