In case you missed it, The Village at Woodside hosted its annual Christmas Tree Lighting and Pictures with Santa event on December 7th. During this festive event, Woodside and Santa learned that a special someone was unable to attend. That special someone was 4-year-old, Hudson.
Hudson had been ill for over a month when he was diagnosed with T-cell acute lymphoblastic leukemia on December 5th at the Children's Hospital of Augusta. Upon Santa learning of this news, he promptly setup a FaceTime chat with Hudson with the help from Hudson's dad (Brandon) and sister. Santa was able to gather Hudson's wish list and relay the news back to his busy elves at the North Pole.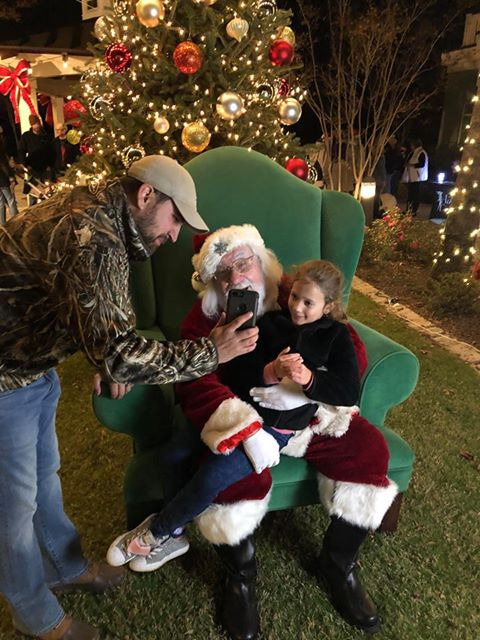 Without a doubt, this special moment with Hudson has all of us here at Woodside, the City of Aiken, and the North Pole praying for a Christmas miracle. Woodside is making Hudson's story a priority to share so that those in our community, who are able, can help support this family in their time of need. After all, 'Tis the Season to Give.
Here's the #HuddieStrong Facebook page, where you can stay up-to-date on brave Hudson's journey.
Friends and family have also setup a GoFundMe page to help aid with the quickly rising medical costs as well as setup a MealTrain, where you can sign up to drop off meals allowing mom and dad some much needed rest!