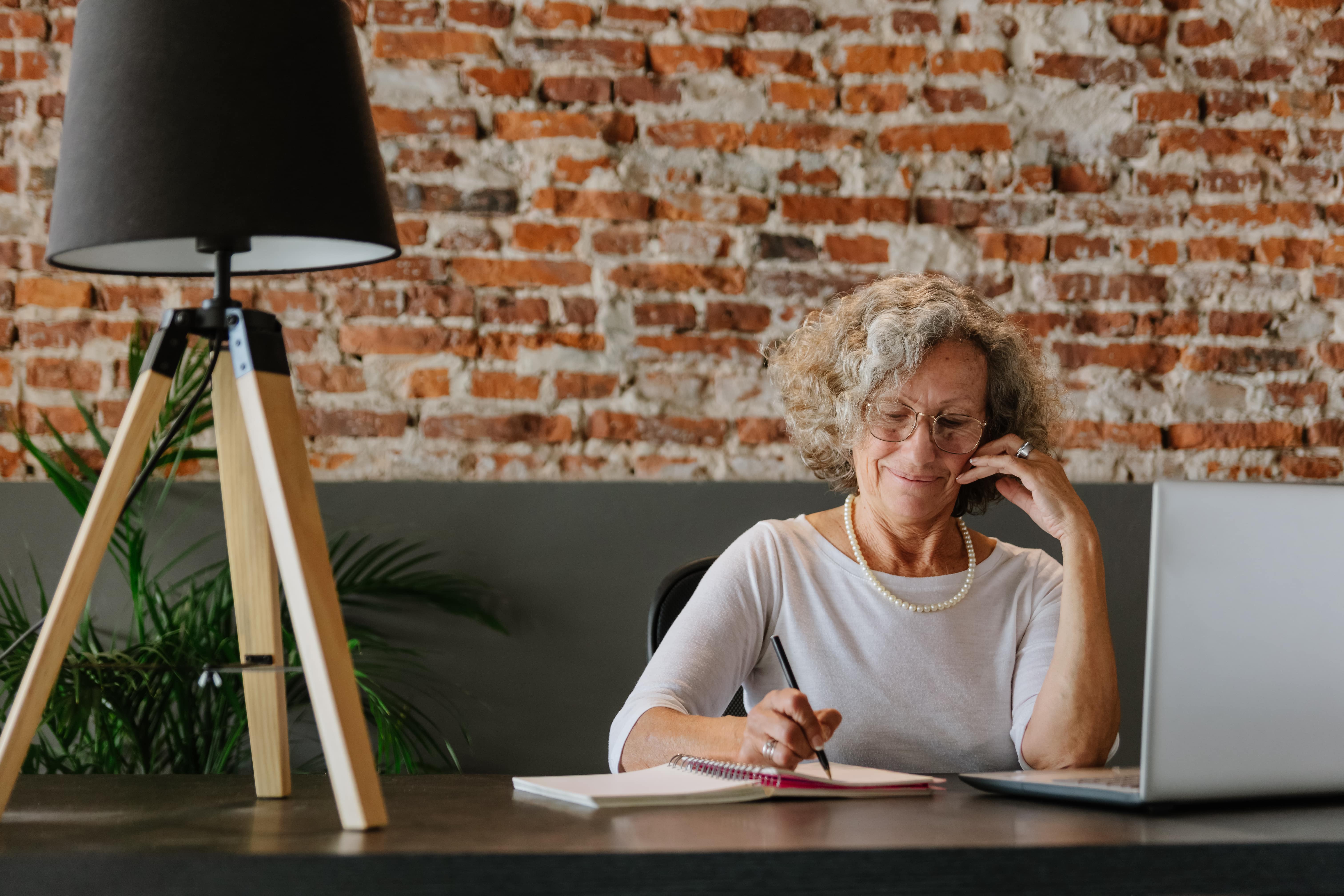 Aiken's Academy for Lifelong Learning
More and more, families of all sizes are opting to call college towns home in retirement. Between educational opportunities, benefits to the local economy and arts and cultural events, colleges and universities are attractive fixtures in an active adult's lifestyle. In Aiken, the University of South Carolina's volunteer-run Academy for Lifelong Learning is a prime example of what college town living can offer.
About the Academy for Lifelong Learning
Dr. Earl Kauffman moved to Aiken, SC at the age of 82, and promptly made it his mission to provide more stimulating opportunities for mature adults. In 1990, he initiated a planning committee whose mission statement would later become the foundation for the Aiken Academy for Lifelong Learning. Thanks to an endowment fund established in 1990 by Dr. James Kauffman upon the death of his father Earl, and the sponsorship of the University of South Carolina's Aiken campus, this program continues to grow and thrive today.
"The mission of the Academy for Lifelong Learning is to provide both structured and informal continuing education opportunities for mature individuals in the CSRA in conjunction with the University of South Carolina Aiken. These opportunities shall include classroom instruction as well as discussions with faculty, field trips, and social events."
In the organization's catalog, they share their motivations for developing the program:
"We are an organization of people from a variety of backgrounds. We share a common interest in continuing learning experiences and intellectual stimulation. There are no tests or grades. Members participate purely for the joy of sharing. We are sponsored by the University of South Carolina Aiken and are self-supporting. Our courses and activities are planned and implemented by our members. We design our own curriculum and employ instructors from USC Aiken faculty (current and retired), from our own membership, and from the community at large."
Members come together to share social and intellectual experiences with one another.
The Benefits of Membership
The $70 membership fee for the Academy for Lifelong Learning allows you to take as many of the classes offered as you would like, on a space-available basis. Members are also eligible to take advantage of the other perks included here:
Free class auditing at USC Aiken courtesy of their Admissions Office
Use of the USC Aiken Planetarium
Access to the USC Aiken Library and Bookstore
Access to the USC Aiken Wellness Center
Access to the USC Aiken Natatorium
Two Academy for Lifelong Learning Guest Passes
Admission to USC Aiken Athletic Events
USC Aiken Campus Food Service
Featured Spring 2020 Courses at Academy for Lifelong Learning

French for Fun
Instructor: Maureen Sbordone
Maureen lived in France for fifteen years and fell in love with the people and culture. She enjoys sharing her knowledge of the language with others. Maureen is a retired English teacher from New York. She recently moved to Aiken and spends her time now between teaching and riding her horse.
In this class, you will learn the basics enough to confidently use simple phrases and vocabulary in a variety of typical social and leisure settings, and understand and apply basic grammar in context. You will have the opportunity to learn about France, its culture, and traditions. No books, tests or homework; handouts provided. Let's be French for an hour!
Live from the Met Opera
Instructor: Dr. Maureen Simpson
Dr. Simpson has performed in over two dozen operas in the United States and Europe, as well as numerous appearances with symphonies and choral societies. With more than 40 opera roles and performances on stage with artists like Luciano Pavarotti and Joan Sutherland, Dr. Simpsons brings a wide range of experience to her courses. Dr. Simpson attended the Academy of Vocal Arts in Philadelphia, the American Institute of Musical Studies in Graz, Austria, and went on to receive graduate degrees from Indiana University-Bloomington and University of South Carolina.
In this course, Dr. Simpson will discuss three operas which will be shown at a local theater. Each of the three operas will be covered in two class sessions, thereby providing a more in-depth understanding. The classes will introduce historical and music background, composer issues, performing problems and plots.
Pat Conroy
Instructor: Jonathan Haupt
Jonathan Haupt is the executive director of the Pat Conroy Literacy Center, the founding director of the annual Pat Conroy Literary Festival, and the former director of the University of South Carolina Press. He serves on the boards of the South Carolina Academy of Authors and the Friends of South Carolina Libraries and on the advisory board of the South Carolina Humanities and the affiliates steering committee of the American Writers Museum.
Join Jonathan Haupt for a lively discussion of best-selling author Pat Conroy's reverence for the art of teaching and his own legacy as a teacher. We'll explore informative, inspirational profiles of representative teachers from Conroy's formative years as a student at Beaufort High School and profiles of Conroy's own students at BHS and on Daufuskie Island. Using photos, video and audio clips, and excerpts from published and unpublished writings by and about Conroy, this class will broaden our appreciation for the beloved writer's great love of teaching and of his adopted home in the low country.
Discover Aiken for Yourself
Are you interested in learning more about what makes Aiken such a special home for people from across the globe? Simply fill out the form below to request more information today!