Women of Woodside Host "Grease Lightning" Scavenger Hunt Event for Charity
How well do you know Woodside and its hometown, Aiken, SC? This month, Women of Woodside put its members to the test with a fun scavenger hunt that took teams of participants around town on a race to follow clues, solve riddles, make donations and spend a memorable afternoon together getting to know Aiken!
Who Are Women of Woodside?
Women of Woodside is an organized unit of passionate ladies working together to affect positive change in a big way. Women of Woodside, Inc. is a not-for-profit 501(c)4 organization composed of women who are residents or property owners within the Woodside community with two objectives: (1) fundraising and volunteering, and (2) community enjoyment. 2020 is their 32nd year. At the time this blog was written, this month the ladies have already hosted 14 different events and club meetings!
Could You Complete the Scavenger Hunt?
The Woodside Discovery Office played home to stop #2 on the ladies' sheet of instructions, clues and riddles, where they were asked to identify to the surname of one of our Sales Executives, Sam Jones. Here they are posing as they wait to dash off to their next stop!
In addition to their stop at our office, the ladies were also instructed to solve the riddles below to find additional clues and earn more points along their way to their last destination, where they had to be photographed making canned good donations. How many can you answer? Answers are posted below, but try your best not to cheat!
Stop 6: Take your team to the sweetest place in town. Take a photo here where your favorite school team melts in your mouth, not in your hand.

Stop 8: Act like a true tourist and go where all the tourists go on Laurens. Bring back something connected with The Village at Woodside for proof!

Stop 9: Follow the tracks to the lofty diorama where Aiken first started moving. Find out what Thomas Edison's first job was while you're here!

Stop 11: Sometimes life is like a ROCKY ROAD and sometimes it is a BIRTHDAY CAKE, but it is always a treat to lick the heat at this Aiken specialty shop. Take a photo of a team member placing your canned good donations in the green Blessing Box across the street!
Answer Key: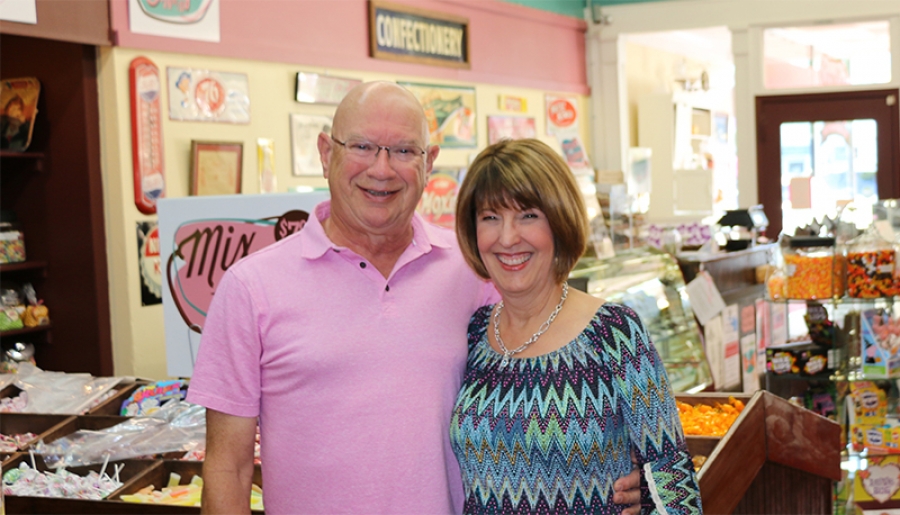 Stop 6: Cyndi's Sweet Shoppe, an old-fashioned confectionery owned by Woodside residents Dick and Cindy Rudisill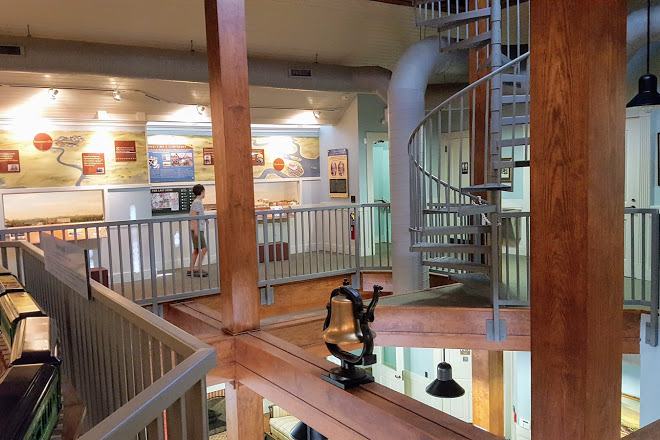 Stop 8: Aiken Visitors' Center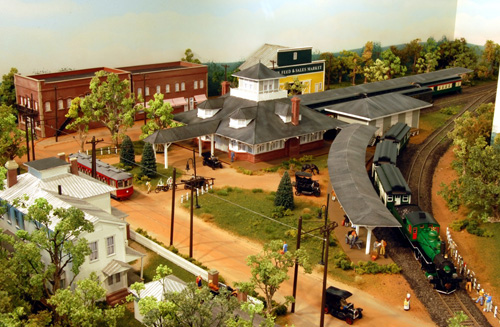 Stop 9: Aiken Train Museum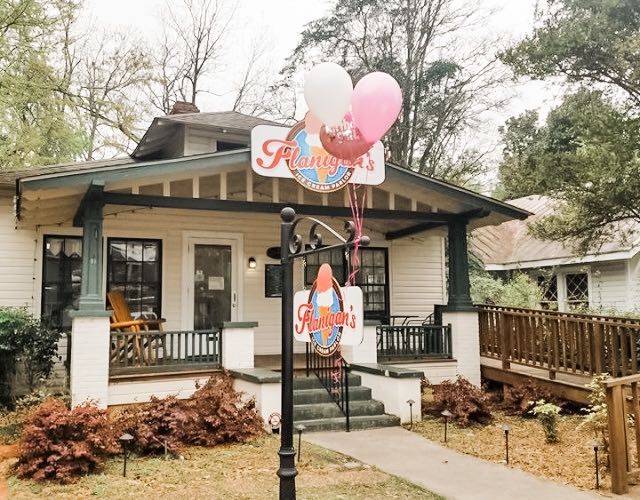 Stop 11: Flanigan's Ice Cream Parlor in downtown Aiken, SC
Learn Even More About Aiken, SC
Would you like to put your Aiken knowledge to the test? Click on the image below to start our Aiken trivia quiz now!