Each year, ideal-LIVING Magazine publishes its "Best of the Best" communities list that gives special recognition to those excelling in a variety of awarded categories. In July 2020, ideal-LIVING Magazine announced that Woodside has been named a "Best of the Best" community for wellness and fitness facilities, for the second year in a row.
Now especially, we are deeply committed to providing Woodside community members with the amenities and opportunities needed to live a wellness-first lifestyle, and we are honored to have been awarded this title. Read on to learn more about some of the health and wellness amenities that helped us earn this recognition, and how member-led clubs and social groups help wellness become a pastime Woodside neighbors share.
Health and Wellness Amenities at Woodside Communities
ideal-LIVING surveyed potential homebuyers for their most sought-after community amenities, and identified those who excelled in these top-ranked categories. From an onsite health and wellness campus that includes major area healthcare providers, including oncology, family medicine, and dentistry, to world-class fitness facility Village Fitness, Woodside's commitment to making wellness easy and accessible was clear, and it's why Woodside was named a "Best of the Best" community for Health and Wellness for 2020.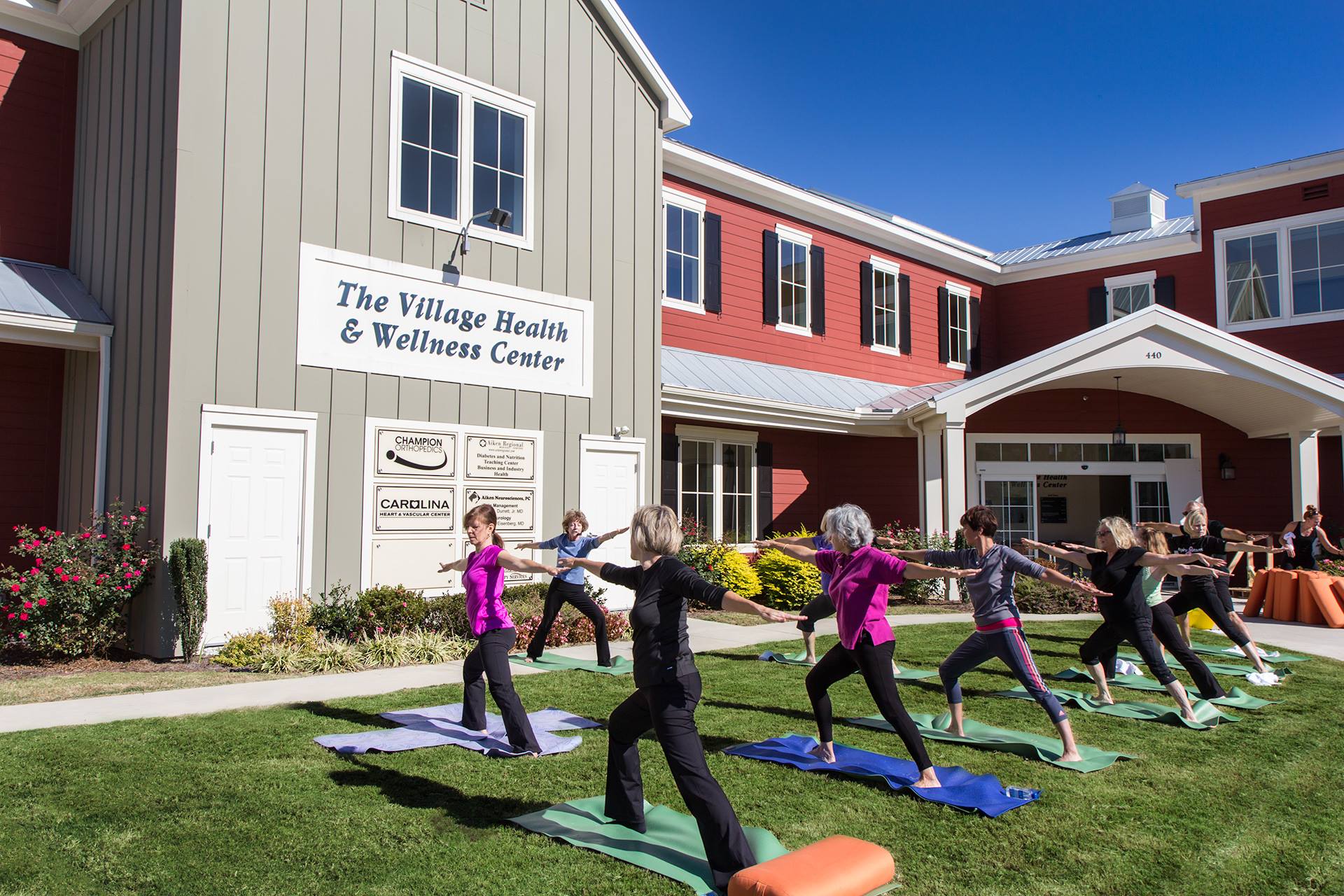 Health and Wellness Campus in The Village at Woodside
In the Health and Wellness Campus located just outside Woodside's gate in The Village at Woodside, you'll find a number of esteemed onsite healthcare providers a short bike ride or drive from your front door. Here, you'll find the practices below and more available to ensure the care you need is always nearby:
Orthopedics
Concierge Family Medicine
Oncology
Imaging Center
Periodontics & Implant Dentistry
Village Fitness
The fitness and wellness amenity that most sets Woodside apart is access to world-class fitness and training facility Village Fitness, a state-of-the-art 22,000 square foot health and fitness center. The facility's amenities include certified personal trainers with an array of customized training options, heated indoor saltwater pool, sauna, 200+ live and virtual fitness classes each week, a certified dietitian, Kid's Zone, spa and massage services, smoothie and shake bar, and 24/7/365 access. As of April 2020, members at The Reserve Club enjoy a complimentary Classic membership to Village Fitness. Take a virtual tour and explore the facility from home below:
Walking & Nature Trails
Aiken, SC boasts a mild climate that allows for being outdoors year-round. Here, Woodside neighbors benefit through all four seasons by finding new ways to discover the 17+ miles of walking and nature trails found inside our community. For people who enjoy outdoor activities in a social setting, many neighbor-led clubs and social groups focus specifically on outdoor pursuits. Join Woodside Trail Group, which organizes group hikes inside Woodside, neighboring Hollow Creek Nature Preserve with pond and trail access, and in popular area trail systems. The South Carolina Bluebird Society, founded originally by Woodside members, is another great option for enjoying the trail system. In addition to the many educational resources and community outreach efforts the SCBS provides, members monitor protected nestboxes found through Woodside's trail system.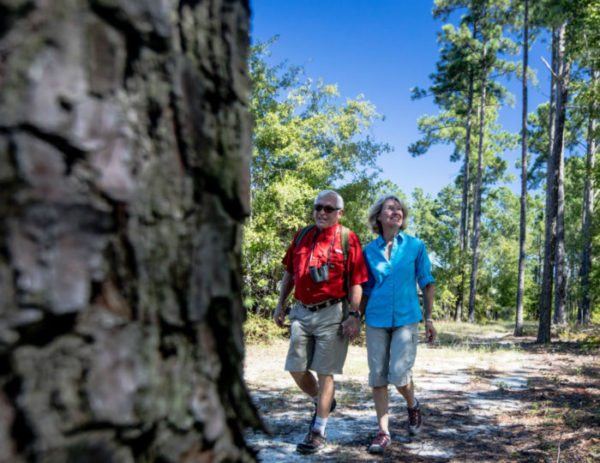 The Reserve Club at Woodside
The social hub of our community, The Reserve Club at Woodside, offers a wide variety of athletic and social activities- and an array of events that combine the two! From beginner golf clinics to one-on-one racquet training in a USTA certified Racquet Pavilion, The Reserve Club provides a wide variety of world-class amenities that make a wellness-focused lifestyle feel more like vacation. Just some of the club's amenities are included below, but you can learn more here.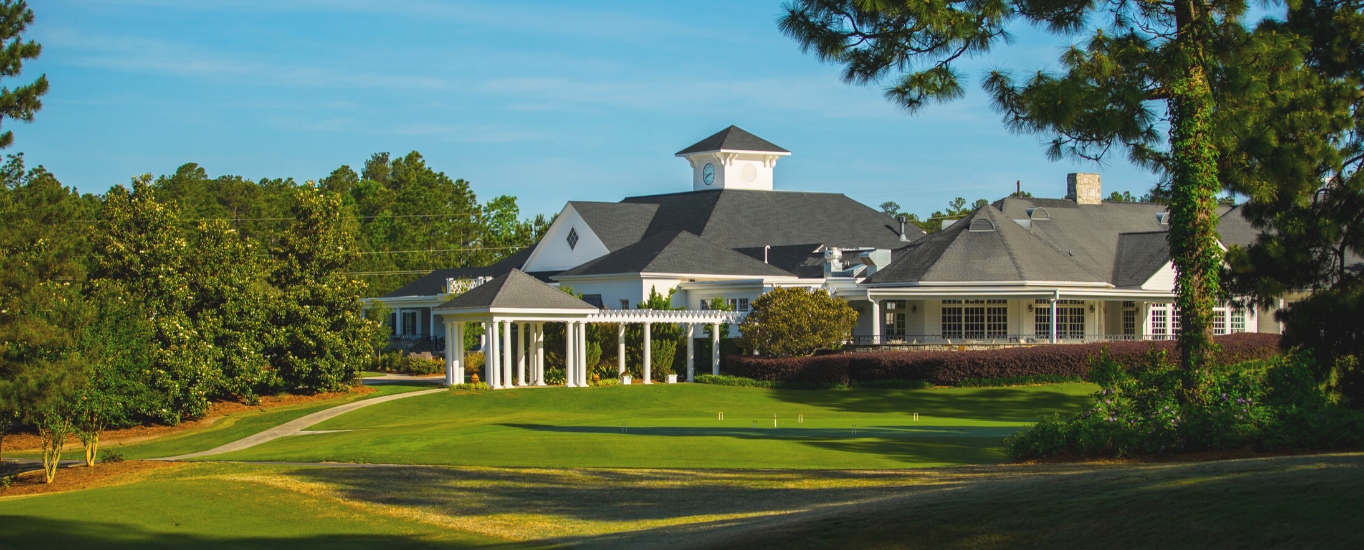 Championship Golf
At The Reserve Club at Woodside, you'll enjoy access to two 18-hole golf courses. Choose to play The Reserve Course, an award-winning Nicklaus Design with classic azalea views, or Hollow Creek Golf Course, a Clyde Johnston Design completed in July 2020 with rolling hills and stunning vistas courtesy of neighboring Hollow Creek Nature Preserve.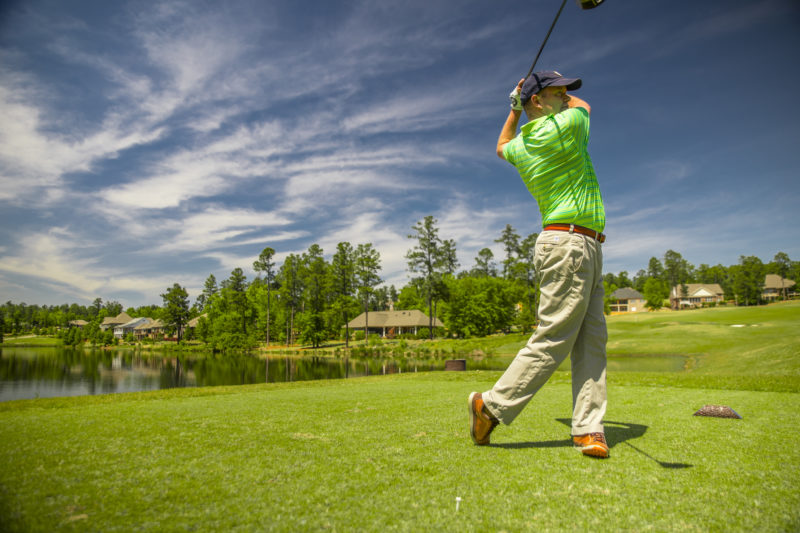 USTA Certified Racquet Pavilion
At The Reserve Club at Woodside, enjoy access to six Har-Tru tennis courts and three dedicated pickleball courts at the USTA Certified Racquet Pavilion. Enjoy a casual game friends, or attend a clinic to improve your game with the help of seasoned Director of Racquet Sports Andrew Burrows.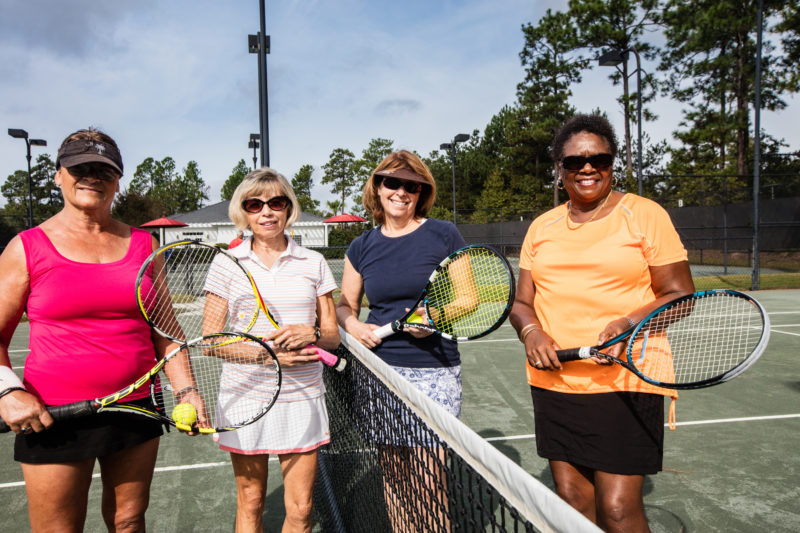 Resort-Style Pool and Cabana
The Reserve Club at Woodside's resort-style pool and cabana features zero entry and jetted fountains. Surrounded by palms, freshly-redecorated cabanas and tropical landscaping, the pool becomes a casual place to connect, swim laps, or join in a pool aerobics class hosted by the certified instructors at Village Fitness.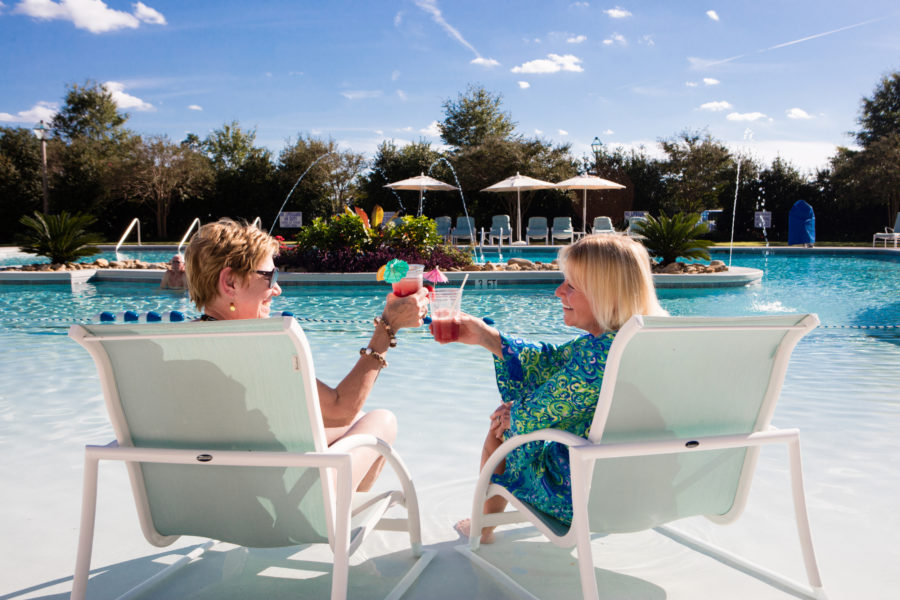 Experience Woodside's Wellness-Focused Lifestyle
Our "Best of the Best" designation in health and fitness is the result of a longstanding commitment to wellness in all its forms, which is woven into the core of our community values and world-class amenities. And while those here represent a few of the ways you can cultivate the best lifestyle for you, there is much more left to discover. From kayaking in Anderson Pond to harvesting fresh vegetables in one of our Community Gardens, there are still many new ways Woodside neighbors make wellness an adventure, and we invite you to discover them all.
Submit your questions here to connect with our team, or let us know the dates you'd like to reserve for your Woodside Discovery Visit, and we look forward to welcoming you soon.