101 Reasons Aiken is the Best Small Town in the South
A big thank you to the Aiken Chamber of Commerce for the inspiration behind this article. The Aiken Chamber of Commerce has been serving Aiken's business interests for 101 years and, to commemorate this milestone, compiled the "101 Reasons We Love Aiken." Whether choosing Aiken as an active retirement location, relocating or starting a business or starting a family, Aiken has something for everyone.
We here at Woodside are highlighting just a handful of reasons residents love living in Aiken! Want to explore all 101 reasons? Check out the interactive Flipbook at the bottom of this article.
Aiken, SC Parks and Trails
We could have listed climate here, as that's what allows Aiken's parks and trail systems to flourish. To start, let's focus on the wonderful parks, gardens and walking/hiking trails themselves.
Hopelands Gardens
Hopelands Gardens is one of Aiken's most popular gardens – 14 acres of winding paths beneath a canopy of historic oaks, cedars and magnolia trees wrapped in an iconic serpentine brick wall. Because of the generosity of Mrs. C. Oliver Iselin, Hopeland Gardens has been open to the public since 1969.
Environmentalists Love Aiken, SC Too
Looking for more of an urban landscape? Aiken is home to one of the most diverse collections of trees found in any municipal landscape. Oaks from around the world along with many rare tree species dot the landscape and fill the parkways of Aiken. Aiken's Citywide Arboretum includes everything within a 4 mile radius of downtown. However, we encourage you to begin your exploration by discovering Colleton Avenue, Aiken's designated Arboretum Trail. Use your cellphone to access an interactive self-guided tour providing facts about each tree.
The stunning canopy of Live Oaks arching over South Boundary Avenue has been put to canvas and film by many artists and has graced magazine covers, including Southern Livings' South's Best Issue in 2018 (not to mention Aiken was recognized by Southern Living as The South's Best Small Town, South's Friendliest Town, one of the South's Best Food Towns and the historic Willcox Hotel was recognized as one of the South's Best Hotels) as well as being recognized as one of the prettiest avenues in the South according to USA Today.
A Green Getaway in the Heart of Downtown Aiken
After exploring Aiken's gardens, forests and avenues, don't forget to check out Hitchcock Woods. Among the largest urban forests in the nation, Hitchcock Woods attracts equestrians, hikers, dog walkers, and runners to 65 miles of sandy trails through a stunning 2,100 acre longleaf pine forest.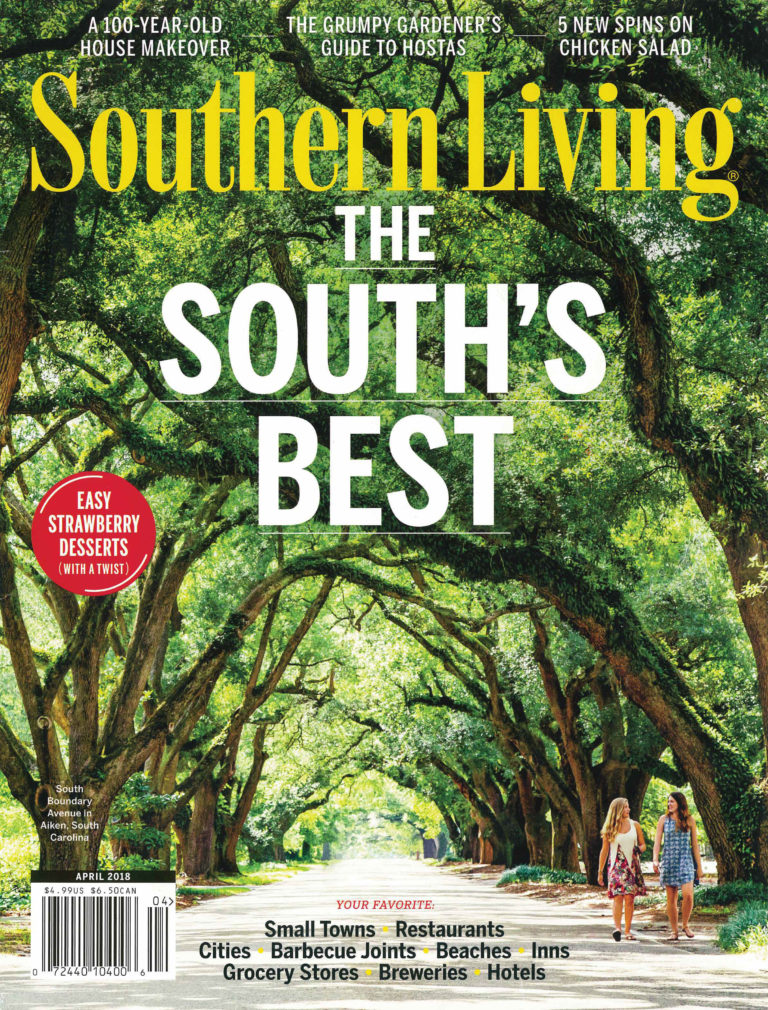 Housing Prices, Cost of Living & Taxes in Aiken, SC
It's easy to love where you live when it's beautiful, fun and economical! Of all metropolitan areas measured in South Carolina, North Carolina and Georgia, Aiken has the lowest cost of living composite index listed, and homes in Aiken sell for 36% below the national average. (Source: Council for Community and Economic Research).
South Carolina is also well-known as a tax-friendly state with low property taxes, retirement tax exemptions, no taxes on your Social Security retirement benefits, retired military deductions and more.
[ngg src="galleries" ids="3″ display="basic_imagebrowser"]
Dining & Food Scene in Aiken
Dining out consistently ranks as a favorite activity for many, and Aiken is a foodie's heaven. Did we mention Aiken was recognized as one of the South's Best Food Towns by Southern Living Magazine? In Aiken's Chamber of Commerce "101 Reasons to Love Aiken," The Village at Woodside boasts two restaurants listed among the top places to dine in Aiken: The Village Café and AnShu Asian Café. From innovative cuisine to old-time favorites, more than 30 independently owned restaurants serve up artisan foods for an unforgettable dining experience.
And, be sure to stop by the Aiken's Farmer's Market on your Discovery Tour of Woodside. Aiken's Farmer's Market is the oldest continuously operated farmers market in South Carolina. It's open every Saturday year-round and, during the summer, on Tuesdays and Thursdays, too.
Aiken, SC Healthcare
Healthcare is a top priority in Aiken. Healthcare providers and citizens alike recognize the value of a healthy community. With highly trained professionals who are dedicated to the wellness of the entire person, from acute care to behavioral health, preventive medicine and wellness programs, the Aiken area offers superior healthcare services covering a broad spectrum of specialties. Many Health and Wellness providers can be found just outside our residents front doors at The Village at Woodside.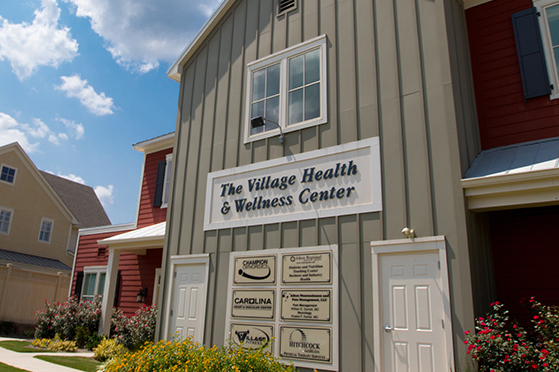 Aiken's Ideal Location
Accompanying Aiken's award as "South's Best Small Town" is Aiken's perfect location. We are a 3 hour or less drive from the beaches, mountains and other major cities such as Atlanta and Charlotte, perfect for day trips yet just far enough from the coastline to avoid hurricanes. With Aiken's ideal location comes 216 sunny days a year, nearly two weeks more than the national average, allowing residents to get outside more often to enjoy Aiken's walking trails, parks, gardens, tennis, cycling or a day of shopping in historic downtown.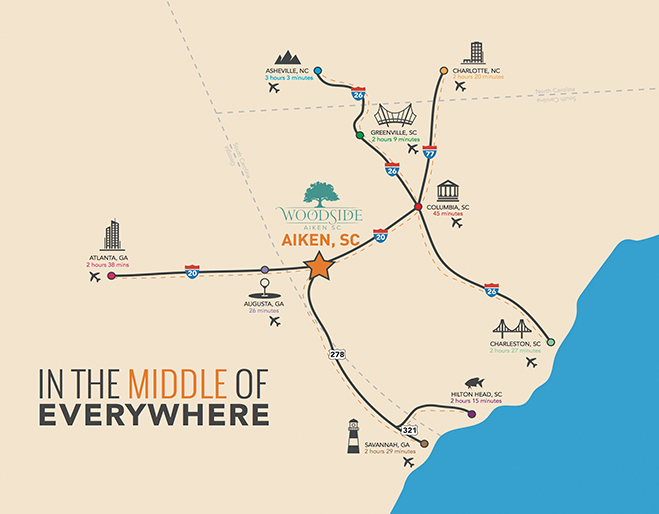 Art & Culture in Aiken, SC
No great town is complete without a thriving arts scene. The Aiken community is passionate about art of all varieties, and residents and visitors alike support the arts with an enthusiasm that rivals most large cities. Participation in the arts is highly encouraged in the area through art education and enrichment classes at the Aiken Center for the Arts. Both visual and performing arts classes are available and give all citizens the opportunity to learn a new skill or enhance an existing one.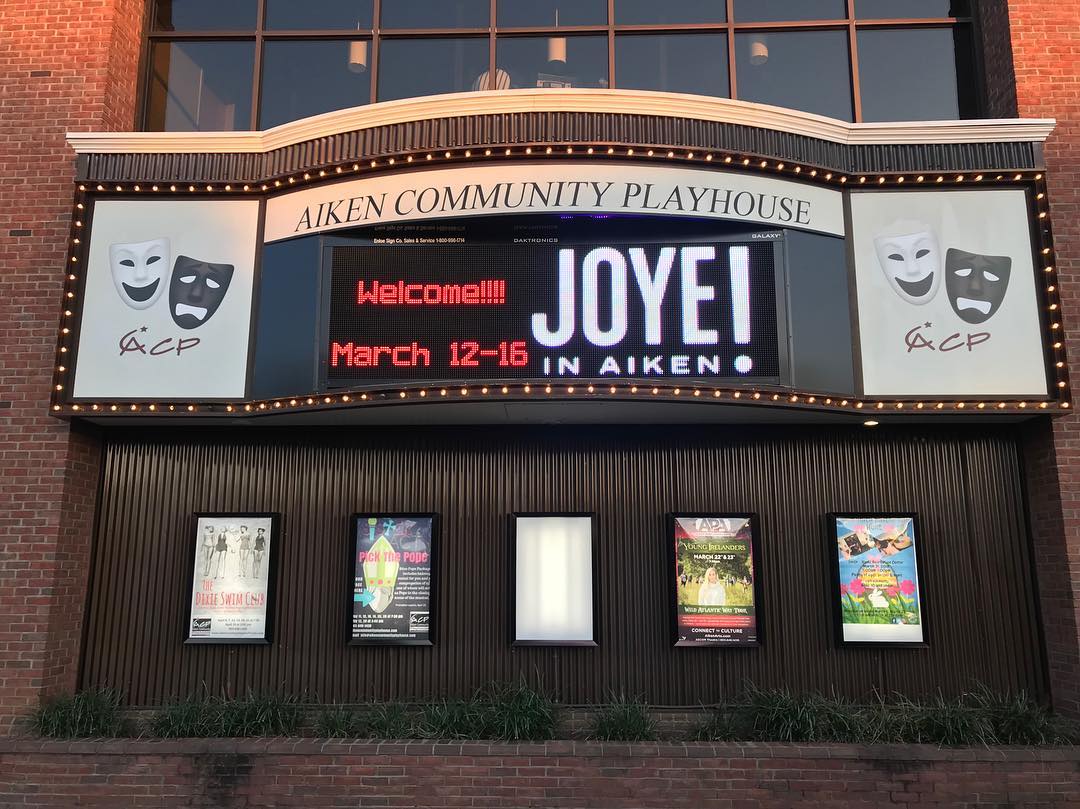 No matter who you are or where you come from, Aiken has something to match any active adult lifestyle. Click the center of the image below to continue reading all 101 Reasons We Love Aiken. Ready for Discovery Package tour to learn more about Aiken and Woodside? Please contact us today!
Click the Center of the photo below to enlarge to full screen.
About Diana Peters
Diana Peters is a true Aiken expert. She is the President of Administration for Woodside Communities, researching and serving Aiken, SC for 17 years. She has been a resident of Aiken County for 30 years, and represents Woodside Communities with both City of Aiken government officials and City of Aiken Chamber of Commerce. The "101 Reasons We Love Aiken" interactive flipbook was created using portions of the 2019 Community Guide with permission from the City of Aiken Chamber of Commerce.