Woodside is proud and honored to be named by Where To Retire, the authority on retirement relocation since 1992, as one of its Top 50 Best Master-Planned Communities again in 2019. Woodside has been recognized biennially since 2005 for this honor.
Master-Planned Community
You might be asking, what makes a community "master-planned?" According to Bankrate, a master-planned community is a large-scale residential neighborhood with a large number of recreational and commercial amenities, such as golf courses, tennis courts, lakes, parks, playgrounds, swimming pools, and even stores and restaurants. Some master-planned communities may have schools, office parks, large shopping centers and other businesses.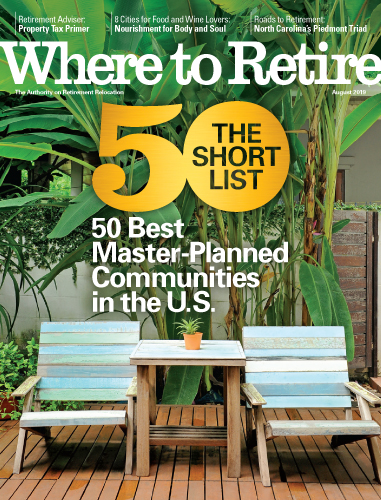 From Where to Retire:
"The selections won their place in the top 50 by offering an array of amenities such as a 3-acre vineyard in Arizona, an archery range in New Mexico and a private beach club in North Carolina. Others offer festivals, farmers markets and workplaces inside the gates, as well as dog parks, walking trails and equestrian facilities – options far beyond the traditional golf courses and swimming pools."
We like to think of a master-planned community as being able to live, work and play all within Woodside's private, gated community. And, as Where To Retire puts it, these luxury gated communities provide options beyond the traditional golf courses and swimming pools…and, yes, Woodside also offers award winning golf courses and a resort-style swimming pool, too!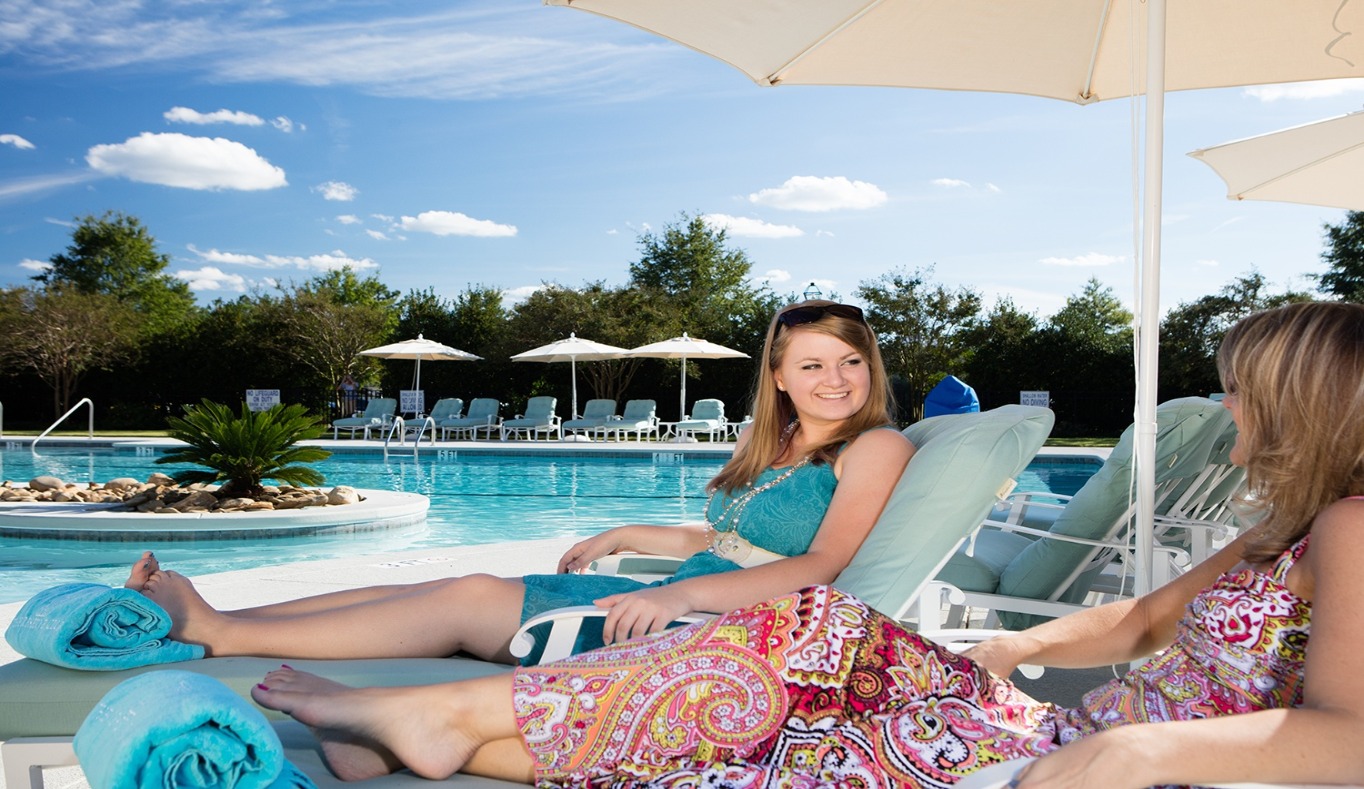 Amenities, especially recreational activities, are what sets a master-planned community apart from your everyday private, gated community. One of Woodside's main objectives is to offer the finest amenities to our residents, while keeping a clear dedication to nature conservation at the forefront. With 16+ miles of hiking and nature trails, nature preserves both within and adjacent to Woodside, lakes for fishing, kayaking and canoeing, there are many ways in which to enjoy the pristine woodlands that abound in Woodside…and, with an average of 216 sunny days a year, the perfect climate in which to enjoy the great outdoors! Join Woodside's Trail Group for a Saturday morning hike or join the South Carolina Bluebird Society to fully enjoy all that nature has to offer within Woodside. The Bluebird Society has installed and monitors more than 1,100 Bluebird, Wood Duck, Screech Owl and Kestrel nest boxes at 77 locations, many of which are right here within Woodside! Don't be surprised to see a variety of avian species when you visit on your Discovery Tour!
Looking for other ways to stay active? Then we highly recommend stopping by our Racquet Pavilion at The Reserve Club. Woodside was named "Best of the Best Tennis/Pickleball Community" in 2018 by Ideal-LIVING Magazine and, this year, that trusted publication has recognized Woodside as the "Best of the Best Wellness/Fitness Community." From beginner tennis clinics to Woodside leagues to USTA sanctioned tournaments, Woodside has something for all tennis and pickleball enthusiasts. And, Village Fitness, located in The Village at Woodside offers a variety of modern equipment, indoor salt pool, infrared sauna and steam room, numerous classes including cycling and yoga, massage therapy and aesthetician services and the area's best certified trainers leading functional fitness classes.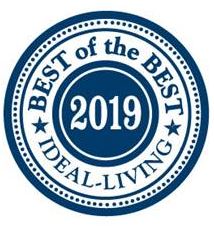 If you're seeking some fun on wheels, then we suggest meeting up with one of our local cycling clubs and checkout Woodside and Aiken's breathtaking rolling terrain along protected nature preserves with more than 27 different mapped bike routes. And if you're looking for something with a little more horsepower to keep you entertained, then Woodside Automotive Group is a great way to showoff your hot rod, sports cars and motorcycles at this informal group's monthly meetups. Or, try Aiken's newest guided historic tours on a Pedego bicycle.
Prefer indoor activities? The Reserve Club at Woodside is the social hub of the community and offers all the fun that anyone could ask for! It regularly hosts dozens of member-led clubs and organizations, a variety of themed dinners and events, art and educational classes, tastings and a variety of dining venues that serve as the premiere gathering spot where the saying, "old friends become new friends in a matter of minutes" is corroborated every day.
From the natural beauty that graces every inch of Woodside to the impeccable amenities to the socially warm and welcoming environment to the detailed and custom craftsmanship by talented builders, the dedication to creating a community where living life to the fullest is clearly communicated to those looking to relocate. Woodside can be epitomized in one phrase: an active adult lifestyle.
"We pulled in and within 10 minutes, we looked at each other and said, 'This is home.'" Mike Battaglia reported to Where To Retire, and his wife, Nancy, added, "We look out on the park. It's gorgeous. I sit out there with my coffee and just want to pinch myself." The Battaglias represent a majority of Woodside's residents who relocated for an incredibly desirable place to thrive and call home.
Want to Learn More About Woodside's Master-Planned Community?
Request more information below.