Woodside named to the "Best of the Best 2019 – Wellness Facilities and Environment" by ideal-LIVING Magazine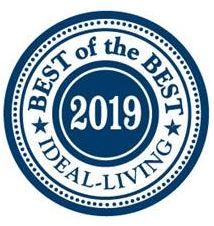 Between the rolling hills and beautiful homes across Woodside you will find the faces of friendly residents that take great pride in creating a community of health and wellness. Woodside takes every opportunity to expand its list of fitness amenities. That commitment was recently recognized with Woodside being named a "Best Wellness/Fitness Facilities and Environment" by ideal-LIVING Magazine as part of their annual "Best of the Best" issue.
This accolade sheds light on the aspects of the community that strive on involvement and enjoyment from the residents on their journey to fulfillment.
Racquet sports are one way that residents in Woodside get outside and stay active. The Racquet Pavilion at The Reserve Club is drawing in tennis and pickleball players of all experience levels. Thanks to the programs instituted by Racquet Professional Andrew Burrow, who won more than 100 tennis matches during his time at the University of Miami and went home with the NCAA Singles title in 1987, members are spending more time on the courts than ever in singles matches, tournaments, lessons and clinics.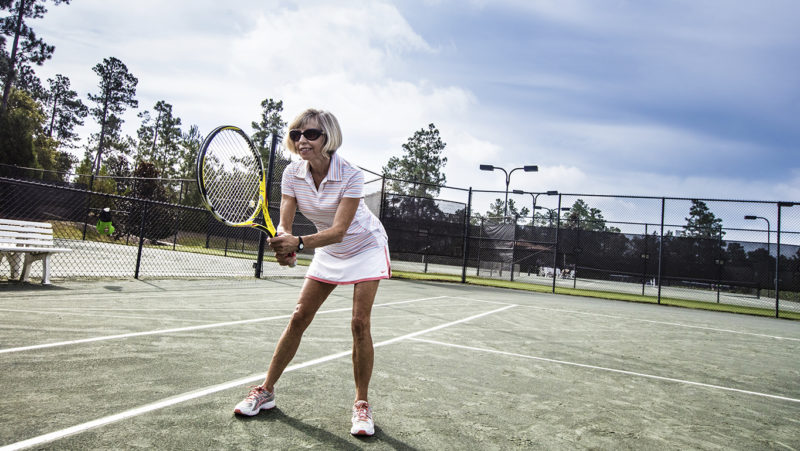 Woodside's affinity and dedication for racquet sports earned them a spot on ideal-LIVING's 2018 "Best of the Best" issue as a "Best Tennis/Pickleball Community" and for good reason! You can enjoy the game on expertly-maintained facilities with passionate partners and groups, professionally-led clinics and private lessons, and friendly competition…no matter your experience level, look no further. Join your fellow members on six Har-Tru courts at tennis socials, participate in round robins, watch USTA tennis tournaments or compete in an area competition team, all within the comfort of your own neighborhood.
Another aspect of Woodside that brings the novice and experienced together is the walking and hiking trails that twist throughout the community. Woodside has 15+ miles of walking and hiking trails that offer a chance to explore the bucolic beauty that graces the landscape upon which Woodside is nestled, all while exercising and staying active. Whether you prefer to get a relaxing breath of fresh air or challenge yourself with a long and scenic hike, you'll find what you're looking for just outside your front door on Woodside's system of trails. Our commitment to embrace our natural surroundings is strengthened by the participation of residents – members of the Walking Trail Group – who share our dedication to conservation.
Biking within the gates of Woodside, through rolling terrain and breathtaking protected nature preserves, is another great way to take in the stunning vistas.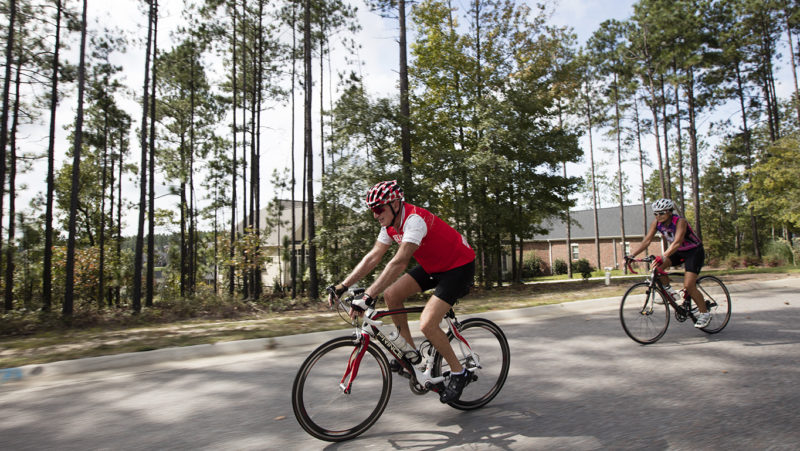 The Woodside Trail Group is the best way to become an involved and experience adventurer! It has now evolved into a 120-member loosely organized group who organize group hikes to explore trails both in and outside of the Woodside community as well as work parties to help maintain Woodside's system of walking and nature trails. Thanks to their efforts, Woodside's natural trails are well blazed and continue to be a well-maintained setting for getting outdoors and enjoying the scenic views provided by our proximity to the Hollow Creek Nature Preserve.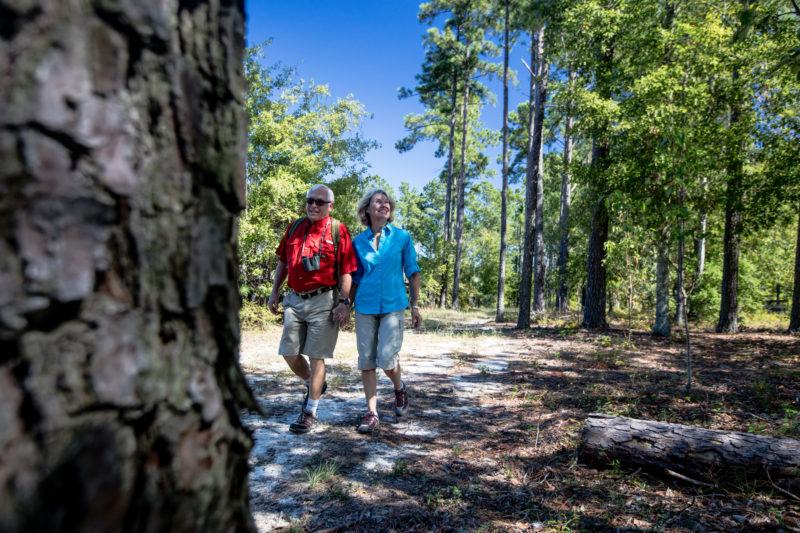 Outdoor sports aside, many in the Woodside Communities and the surrounding Aiken area can agree that the amenity that sets this community apart is Village Fitness, a 15,000 sq. ft. state-of-the-art health and fitness facility with a dedicated, expertly trained and certified staff, ready to help guide and challenge you on your journey to the best version of yourself. From personal training sessions to small group training classes, more than 200 group fitness classes each week, indoor salt pool, infrared sauna and steam room to the smoothie bar, every minute spent at Village Fitness is an experience that prompts members to commit to their journey towards their fitness goals. Village Fitness also creates an environment in which every member is looked after and their health and wellness is the staff's top priority. The feeling of family that radiates through the doors of Village Fitness reflects the community it calls home; and through the involvement of residents, both in and around the community, Village Fitness stands out as a mecca for those looking to improve themselves through the resources provided and the dedicated staff.
All of the opportunities for you to improve your health and wellness within Woodside directly reflect what it's like to live in the community. The sense of togetherness and the residents' ability to connect with myriad fitness and wellness activities has cemented this accolade from ideal-LIVING as a part of what makes the Woodside Communities an incredible place to live.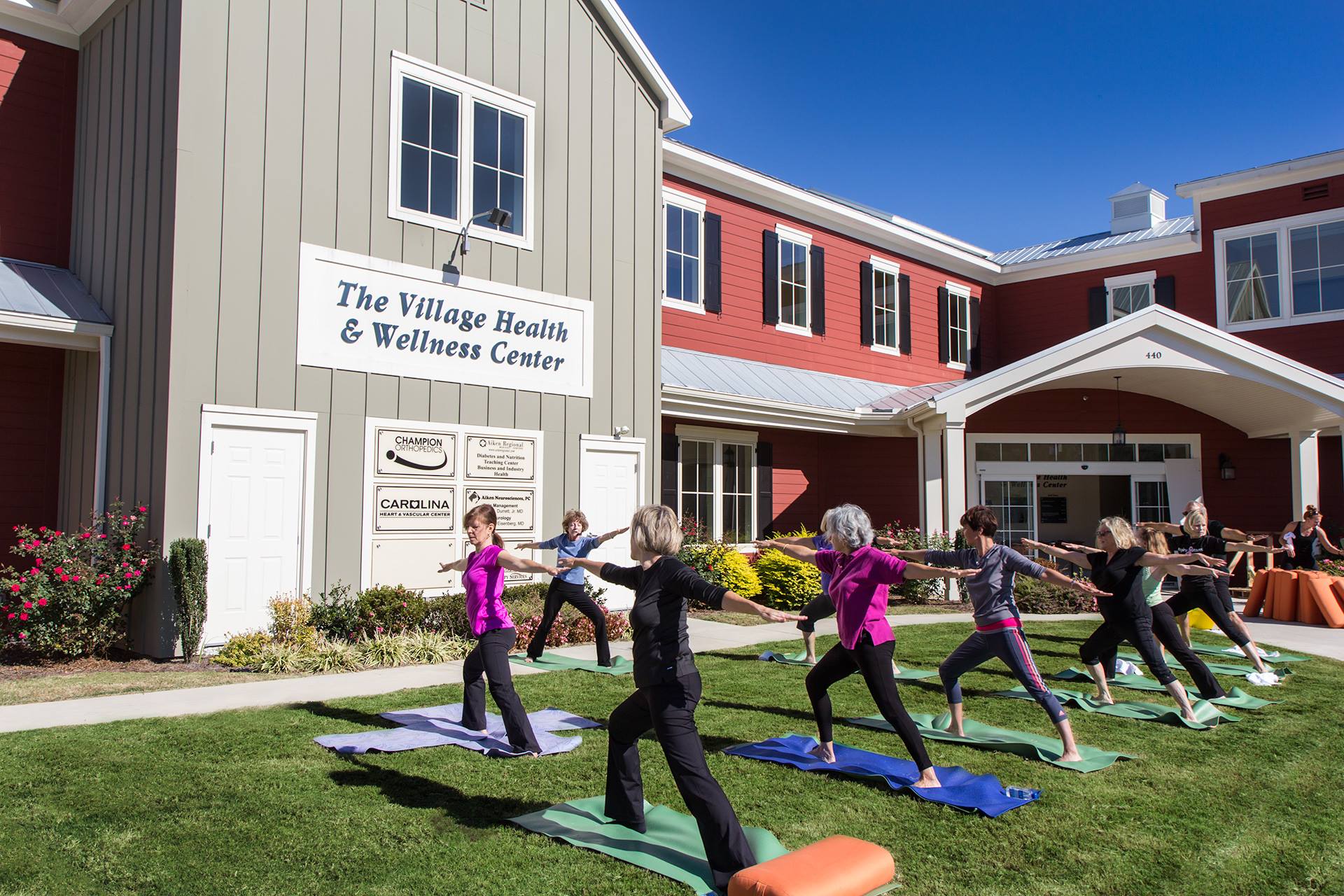 Plan your visit to Woodside today and explore all of these wellness and fitness opportunities for yourself!