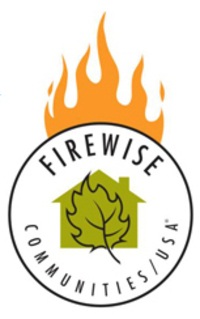 In the fall of 2014, the dedicated members of the Woodside Property Owner's Association reached out to the South Carolina Forestry Commission in an effort to ensure our lush, wooded grounds were being maintained with the utmost care. It was then that Woodside was introduced to the National Forestry Commission's Firewise Recognition Program, and began its resident-driven fire hazard risk reduction journey. After undergoing a Fire Hazard Risk Assessment, addressing the areas of need from that meeting, establishing a chartered Firewise Council, and organizing a team of resident volunteers, Woodside was officially recognized as a National Forestry Commission Firewise Community!
Earning the Firewise recognition is an important achievement for Woodside. Our community offers a stunning variety of trees, plants, and flowers that not only make for a lovely setting for a home, but offer natural habitats for birds and other wildlife that share the community with our residents. As Woodside is situated adjacent to a protected nature preserve, our environmental protection efforts are doubly as important, especially where fire risk reduction is concerned.
Since earning the Firewise recognition, Woodside residents have focused their volunteer efforts on clearing undergrowth and natural debris, and pruning low-growing vegetation. They have organized educational efforts to help neighbors understand how to reduce the risk of fire in their homes, including building in defensive space in yards, replacing highly flammable vegetation, and selecting mulch with low flammability. They are currently recruiting additional volunteers, and beginning to plan Firewise events to continue the risk reduction in our community.
The Woodside Firewise efforts have already made a noticeable positive impact on the appearance of our wooded landscapes and our fire risks, and in the future, there may be potential financial impacts as well. There are currently four states where Firewise Certified Communities are afforded lower cost homeowners' insurance, and the SC Forestry Commission is currently pursuing this cost reduction at the state level! We thank our residents for earning this recognition as it has brought neighbors together to take the safety and preservation of our community into their hands, educated many homeowners on how to improve the safety of their homes, and offered potential savings community-wide.
Experience our Naturally Beautiful Community
Visit Woodside
*Subject to Availability