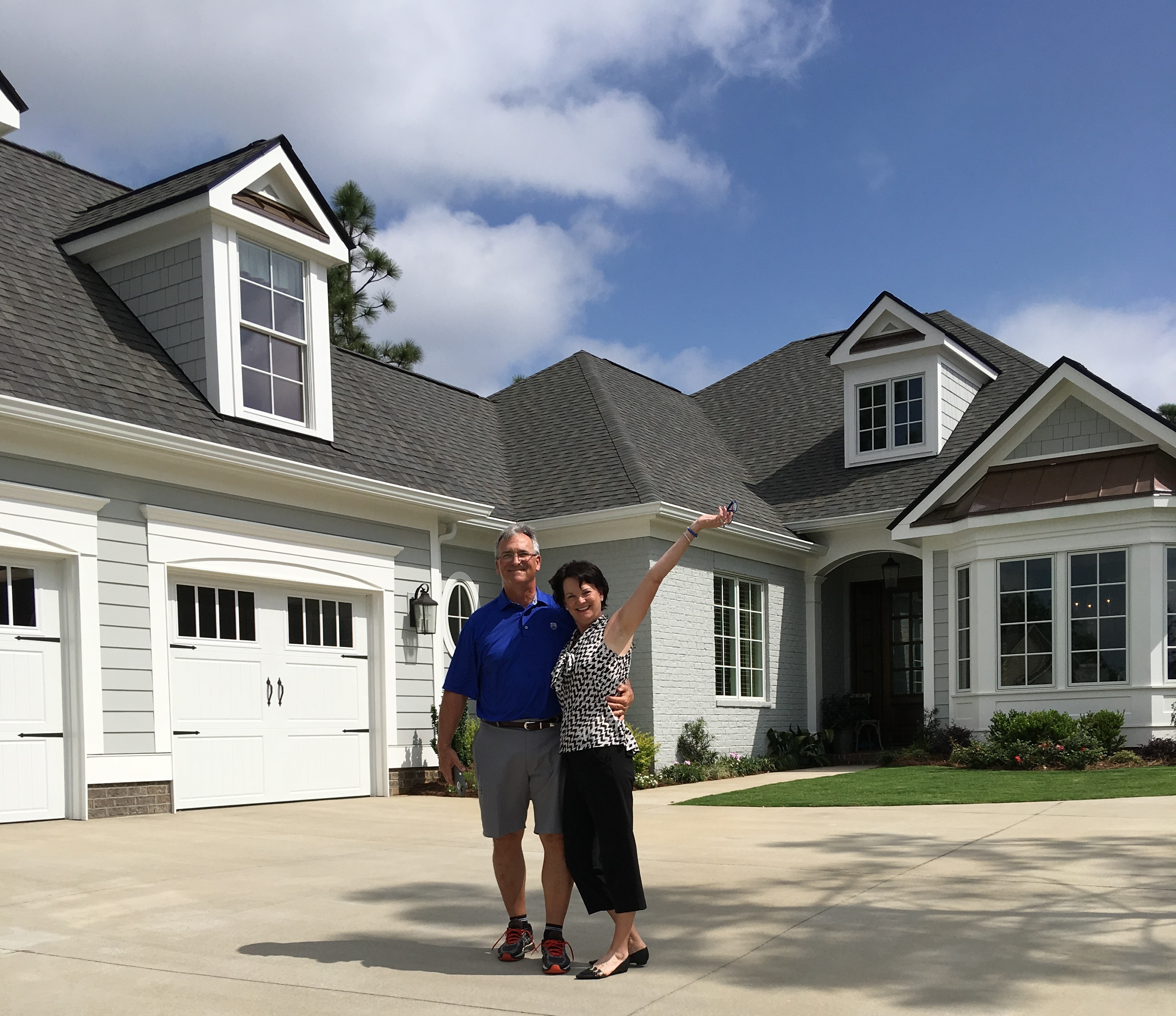 "We bought a house we had never seen in a town we had never been to and we've never looked back." -Lou Anne Brossman
Woodside Homeowners Featured in Ideal-Living Magazine
In Ideal-Living magazine's Winter 2018 issue, Woodside residents Doug and Lou Anne Brossman took center stage. After purchasing their Woodside home sight unseen, this couple maintains that it was the best decision they've ever made. Read the full article below to see why: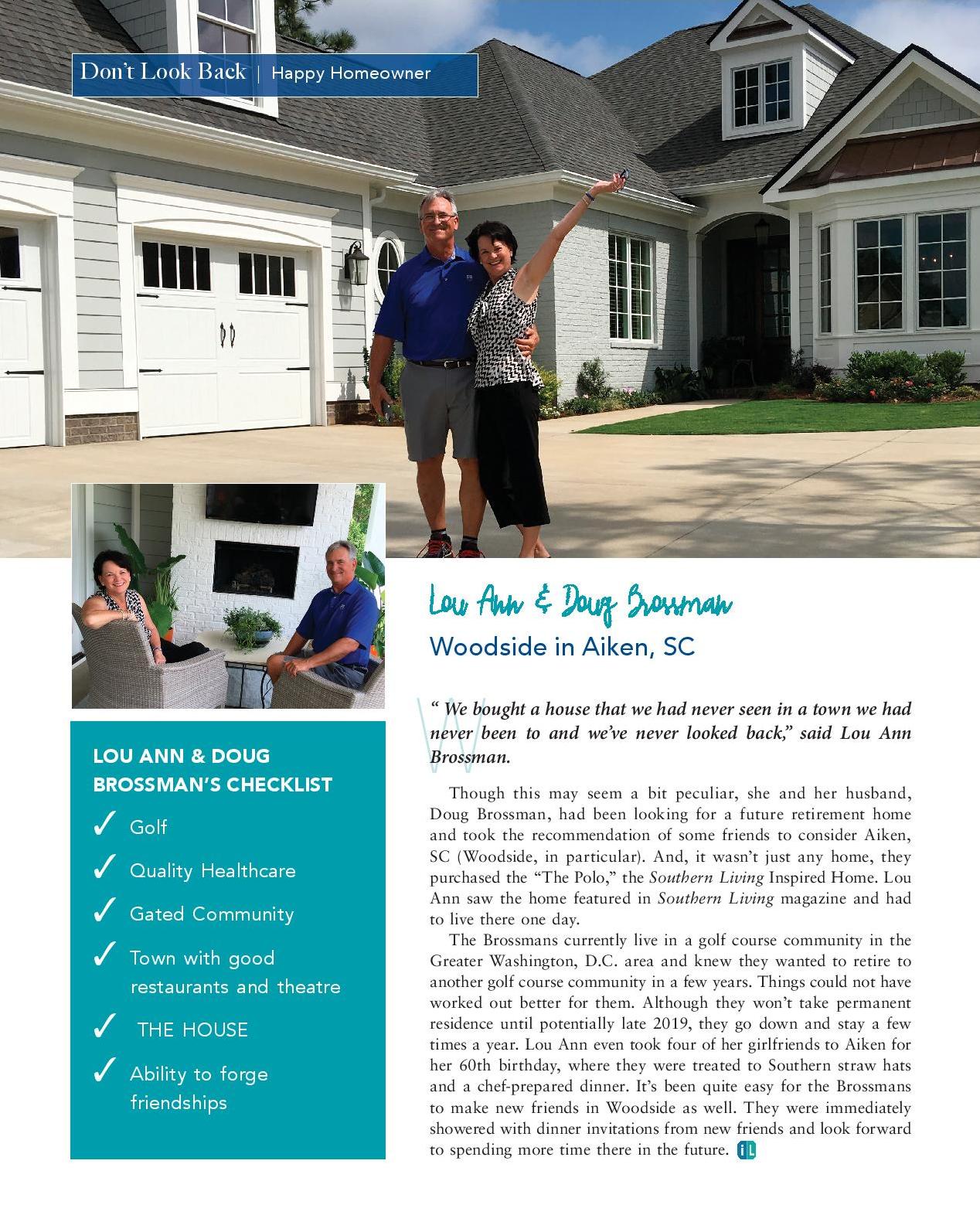 For photos from Lou Anne Brossman's 60th birthday celebration where we rolled out the red carpet, check out our blog post here!
Doug and Lou Anne purchased the Southern Living Inspired Home, The Polo, in Woodside's neighborhood Summer Hill. This neighborhood, packed with friendly residents who regularly host events like Winey Wednesday in Summer Hill Park, features a park with a pond and covered gazebo, and home sites with stunning views of Hollow Creek Golf Course. Today, only two existing homes remain for sale in this sought-after neighborhood! To see all of our available homes, visit our page here.
The Brossmans knew before their visit that Woodside was for them, and if your checklist resembles theirs, you may too! If you would like to come and explore for yourself before you decide, simply fill out the form below to plan your own Woodside visit today: