Aiken, SC Awarded with Four
Southern Living Accolades
"Sing it proudly through the branches of those Boundary Avenue Oaks: Aiken, South Carolina has been crowned the number one small town in Southern Living's "South's Best" awards for 2018. (The Southern Living) survey included more than 32,000 responses, and Aiken certainly deserves the accolade."
Aiken Takes Home Not One- but Four- "South's Best" Awards
Aiken locals are in a state of celebration today and it's no surprise why. Yesterday, news broke that our charming city had been named by Southern Living Magazine as the 2018 "South's Best Small Town," confirming what 30,000 people living here already knew to be true. Said Southern Living: "Spend a weekend in this town, and you'll see what makes it so special. One word of caution: Some of Aiken's visitors have been known to come for the weekend and never leave, so you shouldn't pack light."
What you may have missed in the excitement of receiving the "Best Small Town" award was that Aiken was actually recognized four times in the "South's Best" edition of the magazine! In addition to taking home this prestigious accolade, Aiken also took home the second "Best Food Town" in the South and "Friendliest Town in the South," in addition to the second "Best Hotel" in the South awarded to The Willcox, whose far-reaching reputation was built on its atmosphere, impeccable service and excellent cuisine.
Why Aiken?
In the announcement article published by Southern Living, there were a host of factors cited as reasons for our town taking home the top prize. Read on below to learn more about each of those, in addition to a few things the brand didn't touch on: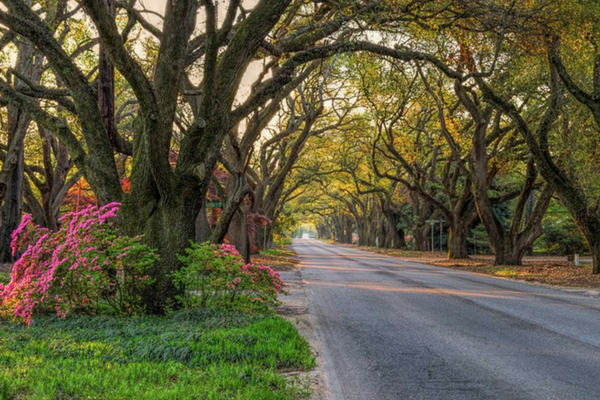 "This town is a picture postcard waiting to happen."
Aiken, SC is packed with charm. It's the reason that the canopy of oaks on South Boundary Avenue will grace this year's cover of Southern Living Magazine's "South's Best" edition, and the reason that so many who visit are captivated with its natural beauty. From the historic architecture, tree-lined streets and wooden bridges, to our bustling downtown shopping and dining district, Aiken is a beautiful setting we feel lucky to call home.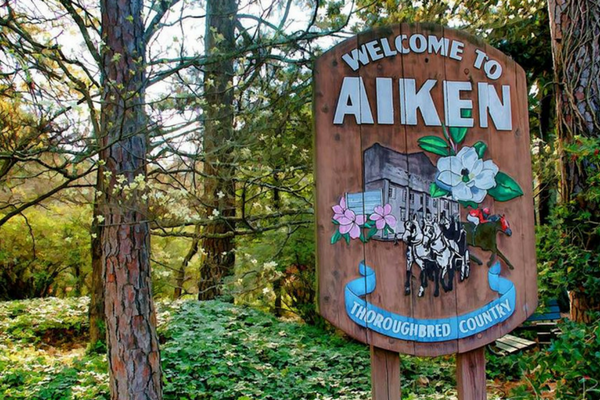 "Because of its.. appealing climate, Aiken is especially attractive to owners from up North, all coming here to escape the chilly months back home."
There's a reason that Aiken was the South's original "Winter Colony." In addition to the serene setting we offer and famous 216 sunny days we offer each year, families like the Whitneys and Astors found a place to escape the colder Northern climates that simultaneously preserved the charm and artistic culture they had become accustomed to. To learn more about why those families chose Aiken, and how we've preserved their cultural influence ever since, head over to our page here.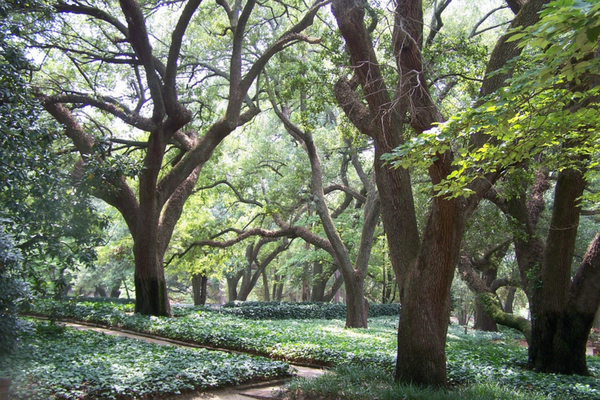 "Take a walk in Hitchcock Woods, Aiken's 2,100-acre urban forest, and you will likely see riders on horseback exploring 70 miles of trails."
Hitchcock Woods is one of the largest urban nature preserves in the country. (To help you understand the size, it is almost three times larger than Central Park in New York City!) And while it isn't uncommon to see some of Aiken's equestrian community riding the 70 miles of trails there, Aiken's connection to nature runs beyond our horse aficionados. In addition to Hitchcock Woods, Aiken's downtown also features Hopelands Gardens, a 14-acre estate that features a network of paths and trails shaded under 100-year-old live oaks.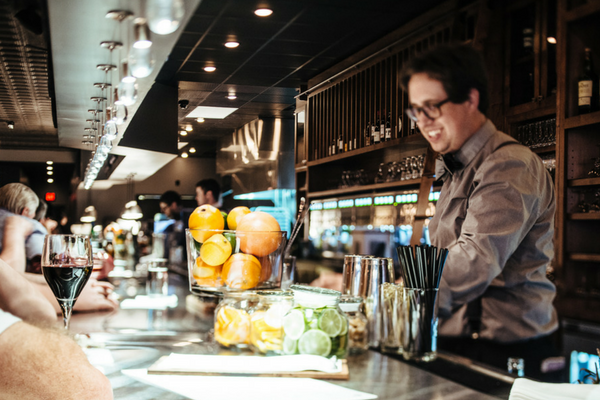 "Downtown Aiken, especially Laurens Street, is loaded with a variety of eclectic eateries, galleries, and shops, often tucked behind storefronts that have preserved their character."
The thriving downtown is the gem of our town that cannot be missed during a Woodside Discovery Visit. With more than thirty restaurants all within walking distance, in addition to antique shops, boutiques, and performance venues like Aiken Center for the Arts and Aiken Community Playhouse, our thriving downtown offers a full calendar of events sure to keep you entertained when you choose to call Aiken home. Stop by during March, for example, to enjoy Joye in Aiken, named after one of downtown's historic mansions that features The Juilliard School's top up-and-coming talent during a week of performances and local school outreach campaigns.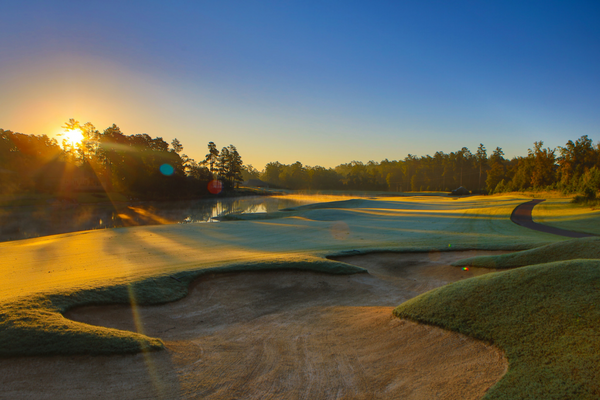 "(Aiken) also attracts plenty of golfers who come to nearby Augusta, Georgia, each year for the Masters."
Aiken has strong ties to golf, from Palmetto Golf Club to Aiken Golf Club, the nation's second oldest behind only the Chicago Golf Club. This course, constructed in 1912, has hosted the likes of Fred Astaire and countless other celebrities who have called Aiken home, and is a must-visit for true golf fans. While you're in town you might get to meet Woodside custom home builder Steve Kisner with Carolina Signature Homes. If that name sounds familiar to you, it may be because he's Aiken native and PGA Tournament player Kevin Kisner's father!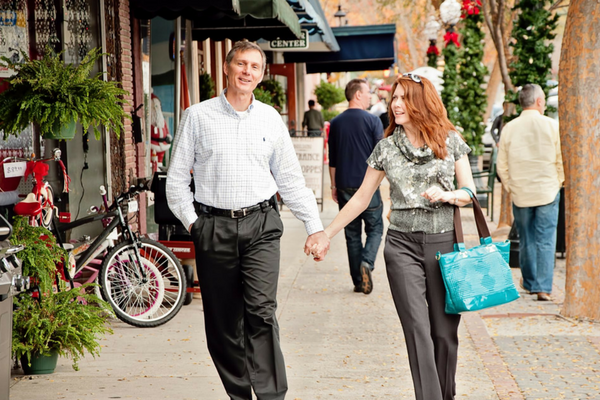 A lifestyle that can't be captured in a single article.
While Southern Living has touched on an array of qualities that would make our hometown deserving of this award on their own, one article simply cannot capture the essence of what makes our town so special. In addition to the facets of life covered by the brand, Aiken also boasts six major medical providers in the area (three of whom have onsite offices in The Village at Woodside), a college town setting that earned it Ideal-Living Magazine's "Best College Town" in 2017, and a surprisingly low cost of living. For a firsthand look at why Woodside owners chose Aiken, take a look at the short video below:
Discover Woodside and Aiken, SC Today
Recognition from Southern Living is nothing new to Aiken. Did you know, for example, that our dedicated home builder Carolina Signature Homes is a Southern Living Custom Builder Member? Both Aiken, SC and Woodside, its only master-planned community, have built a reputation of excellence that has not gone unnoticed by this trusted brand. Plan your Woodside visit by completing the form below to come and see firsthand why both our town, and our community, continue to capture the attention of Southern Living Magazine.
PLAN YOUR VISIT
*Subject to Availability