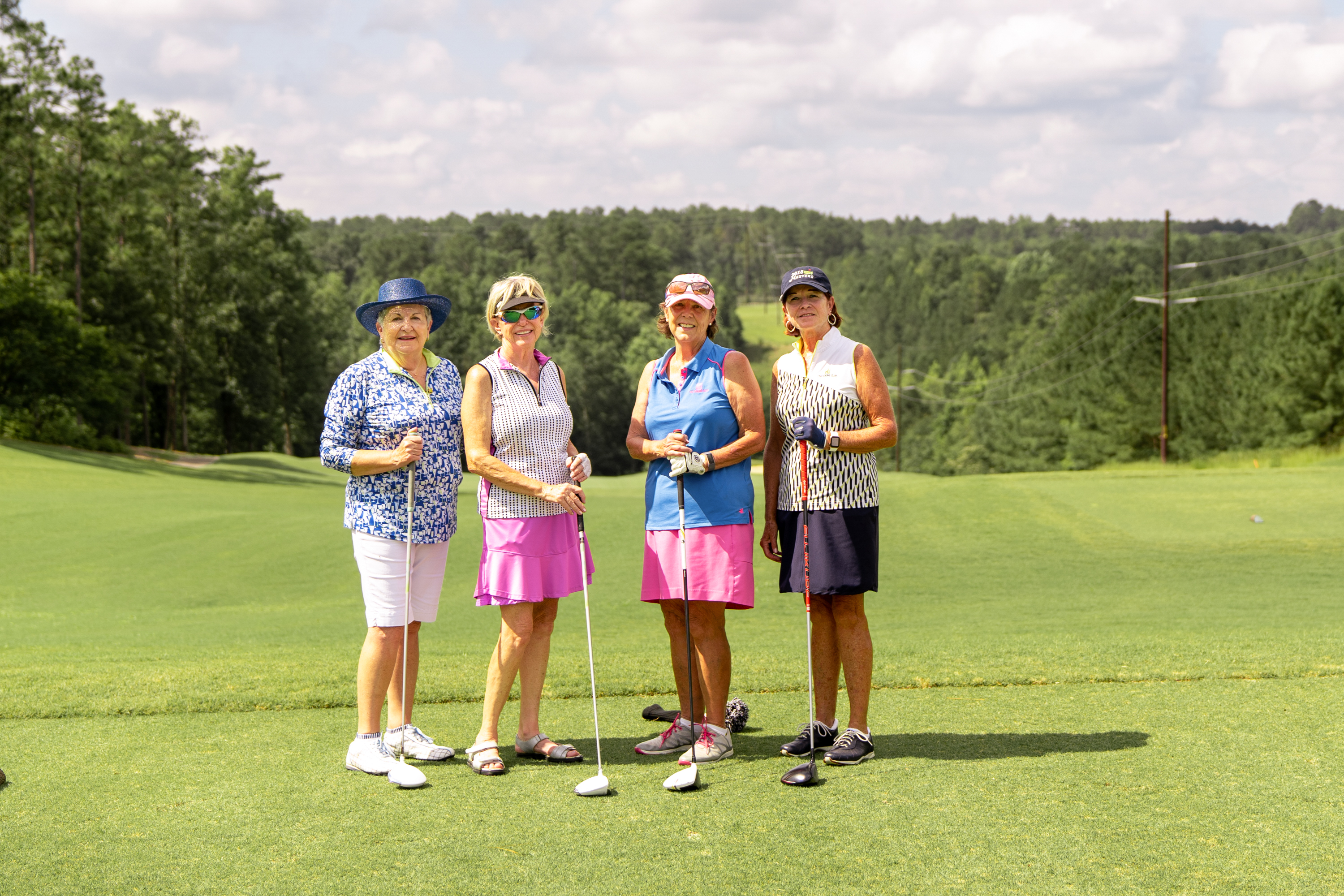 "The minute the Burkes stepped inside the gates of Woodside, a thoughtfully planned development with four golf courses, more than 15 miles of nature trails, three onsite medical providers, and so much more, they were sold on Aiken."

From "Mayberry Charm Meets The Hamptons in Aiken, SC" in Winter 2021 edition of ideal-LIVING Magazine
Woodside Communities and our social hub, The Reserve Club at Woodside, have once again captured the nation's attention! In the Winter 2021 edition of ideal-LIVING Magazine, which hit stands just this week, you'll see not one but two articles that highlight some of the aspects that make our community and the lifestyle we offer so special. Get a first look at how the publication showcases our amenities, new neighbors Betty and Michael Burke and their experience discovering Woodside, and our developer's commitment to investing in our community amenities below.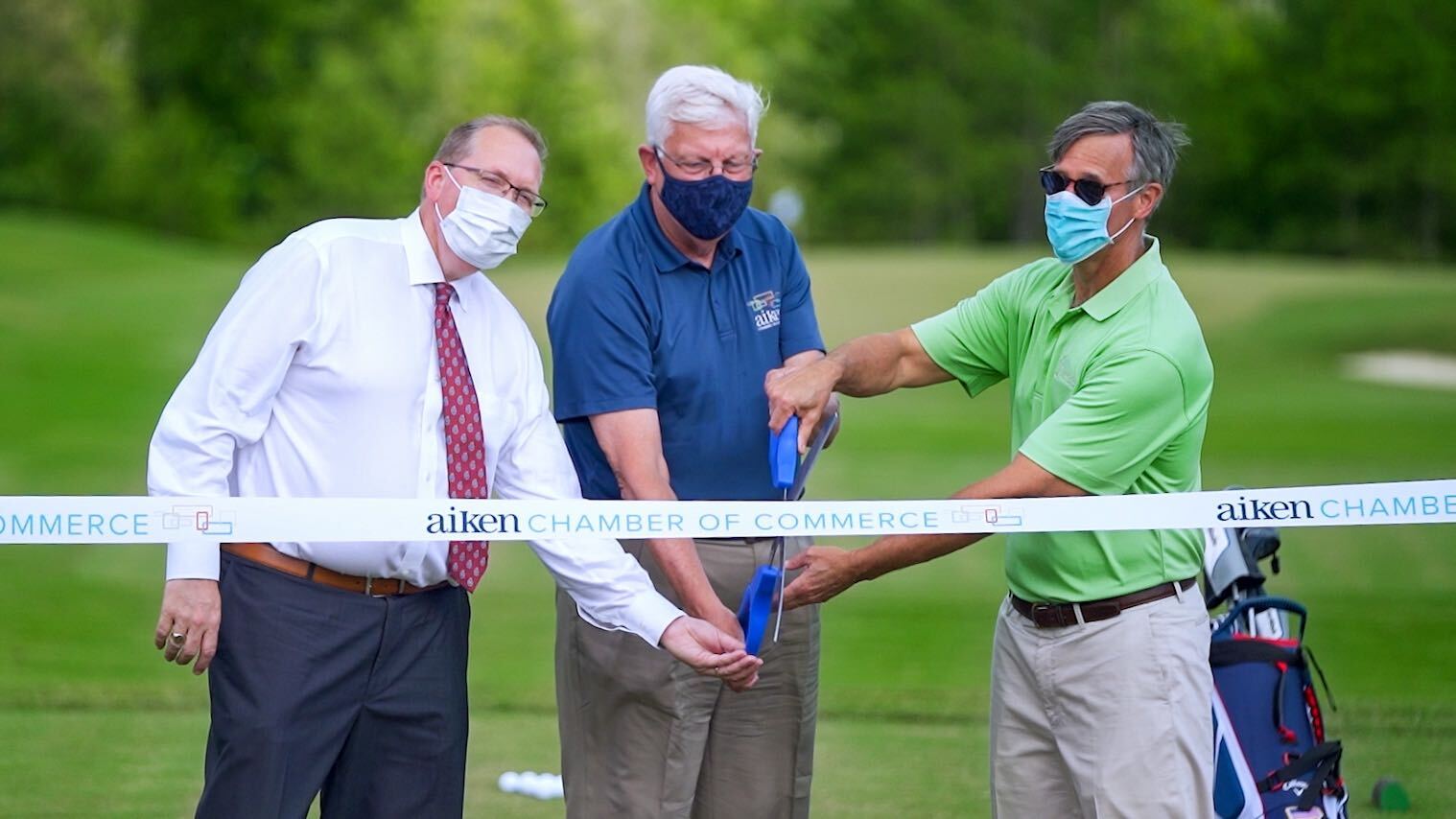 From left: Aiken Mayor Rick Osborne, Greater Aiken Chamber of Commerce President/CEO David Jameson, and Woodside Developer and Reserve Club Owner Rick Steele
The Reserve Club at Woodside's Hollow Creek Golf Course
Excerpts from "A Course of 'Persistence:' The Reserve Club at Woodside Opens Its Second 18," published in ideal-LIVING Magazine Winter 2021 Edition
"Nearly 400 new golf courses opened in the United States in 2000, but by 2019, that number was down to a dozen. The number may be even less in 2020, but there's one that's already on the shortlist: The Reserve Club at Woodside's Hollow Creek Golf Course in Aiken, SC. More than just a noteworthy accomplishment, it's a story of successful perseverance in a time when we could all use one."
"Construction of the Hollow Creek course began in the late summer of 2006. The two-phase plan was to build and open the first 10 holes for play by the fall of 2007, giving Reserve Club members 28 holes along with The Reserve Club's existing Nicklaus Course. Johnston and Wadsworth Construction got the initial work done on schedule and were set to begin on the final eight holes in 2008.

While work on many golf courses around the country came to a halt during that recession year, some were never completed. Reserve Club Chairman and Woodside Communities Developer Rick Steele didn't let that happen to Hollow Creek. As the economy recovered and Woodside continued to attract new homeowners, club members and Steele both kept the completion of Hollow Creek Golf Course at the top of their community amenities priorities.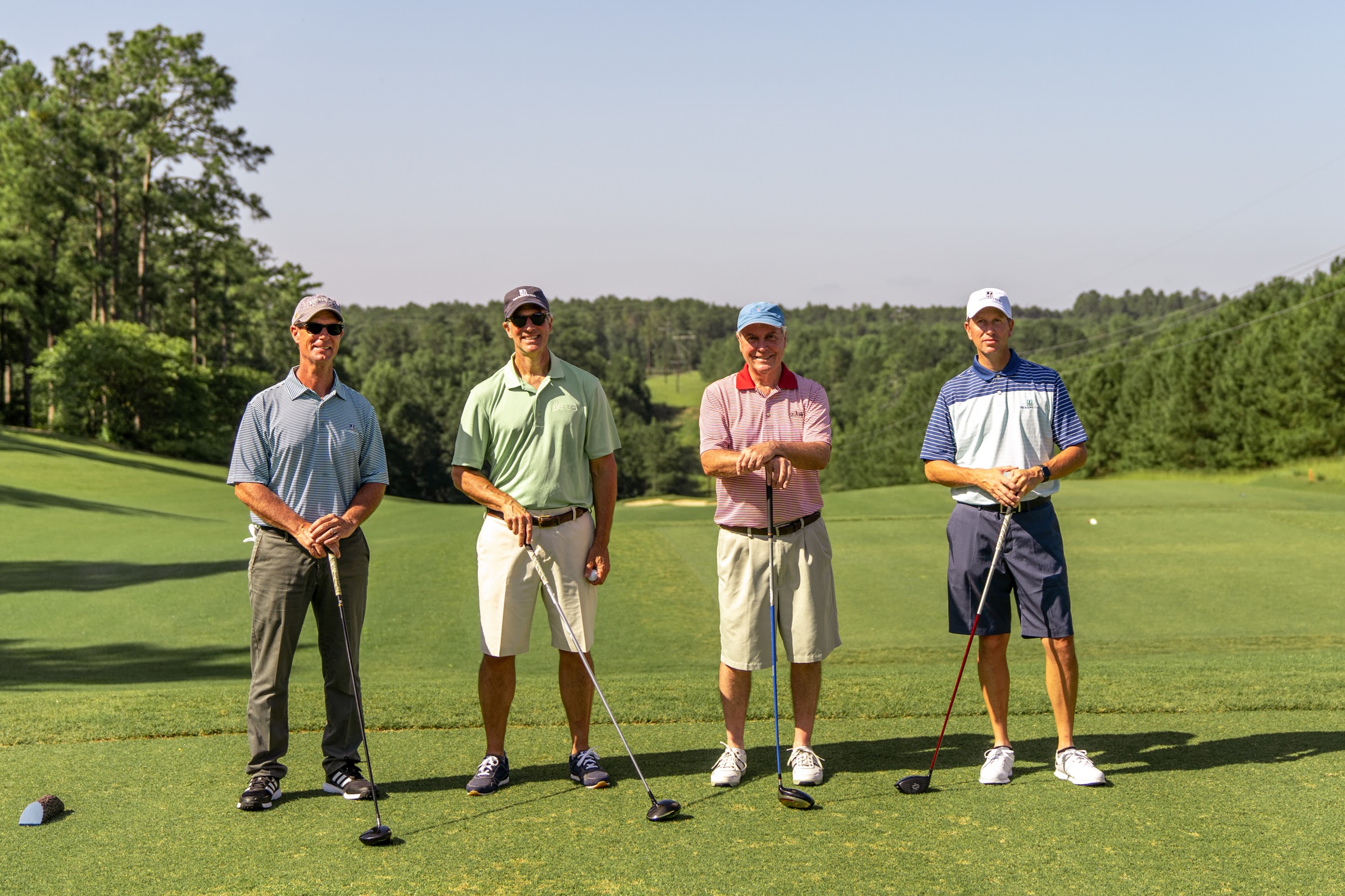 From left: Wesley Elijah, President of Community Operations; Rick Steele, Woodside Developer and Reserve Club Chairman; Clyde Johnston, Hollow Creek Golf Course Architect; Derek Floyd, Director of Agronomy, Reserve Club at Woodside
Two new holes were built in 2017, but not yet opened for play. By then, everyone involved in the project could see the light at the end of the tunnel, despite some additional regulatory challenges to ensure the utmost protection for the course's neighboring nature preserve.

'We had to do some significant rerouting for those last six holes and changed one planned par five to a par three,' said course architect Clyde Johnston. 'We wanted to protect the adjacent wetlands and comply with some new stormwater runoff regulations that had come into effect in the meantime. But we got it done.'
Finally, on July 2, 2020, Johnston, Aiken Mayor Rick Osborne, and a small group of masked and distanced invitees were on-hand for the official ribbon cutting. Rick Steele summarized the experience: 'As a nation, we've been through a housing bubble and a housing bust. We've been through a financial crisis and now a pandemic. But we're here, and that's a tribute to the persistence of everyone here today.'
'We are sometimes challenged as developers to come up with names, and this golf course has a number of them,' Steele says. 'I've heard it called Fuzzy's Course, and it's been called Clyde's Course. But I think it should truly be called The Persistence Course.'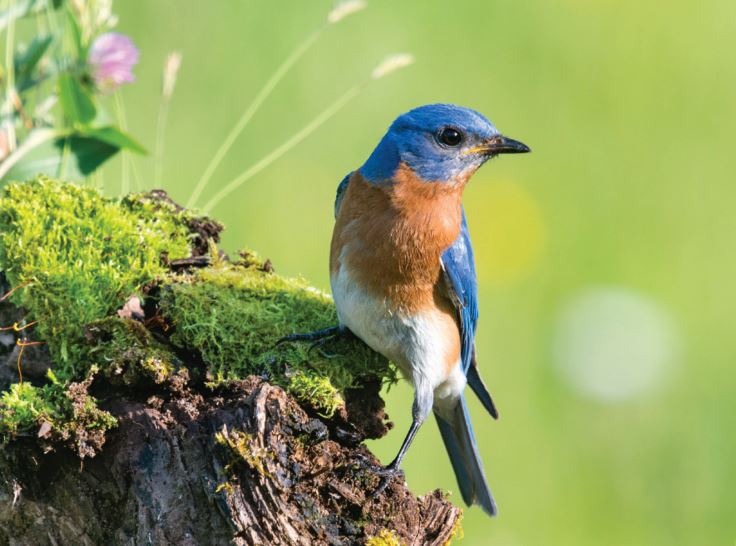 Actually, the Hollow Creek course isn't named for a person or a commitment, but for the neighboring natural garden that's becoming famous in its own right. The Hollow Creek Nature Preserve sprawls over 110 acres of woodlands and wetlands set aside by Steele's development company in 2007. Nearly five miles of nature trails meander through the wildlife sanctuary, which last year was named South Carolina's first official Bluebird Habitat. Volunteers with the South Carolina Bluebird Society have installed more than 1,100 nesting boxes for their favorite colorful fliers, as well as native ducks, owls, and kestrels.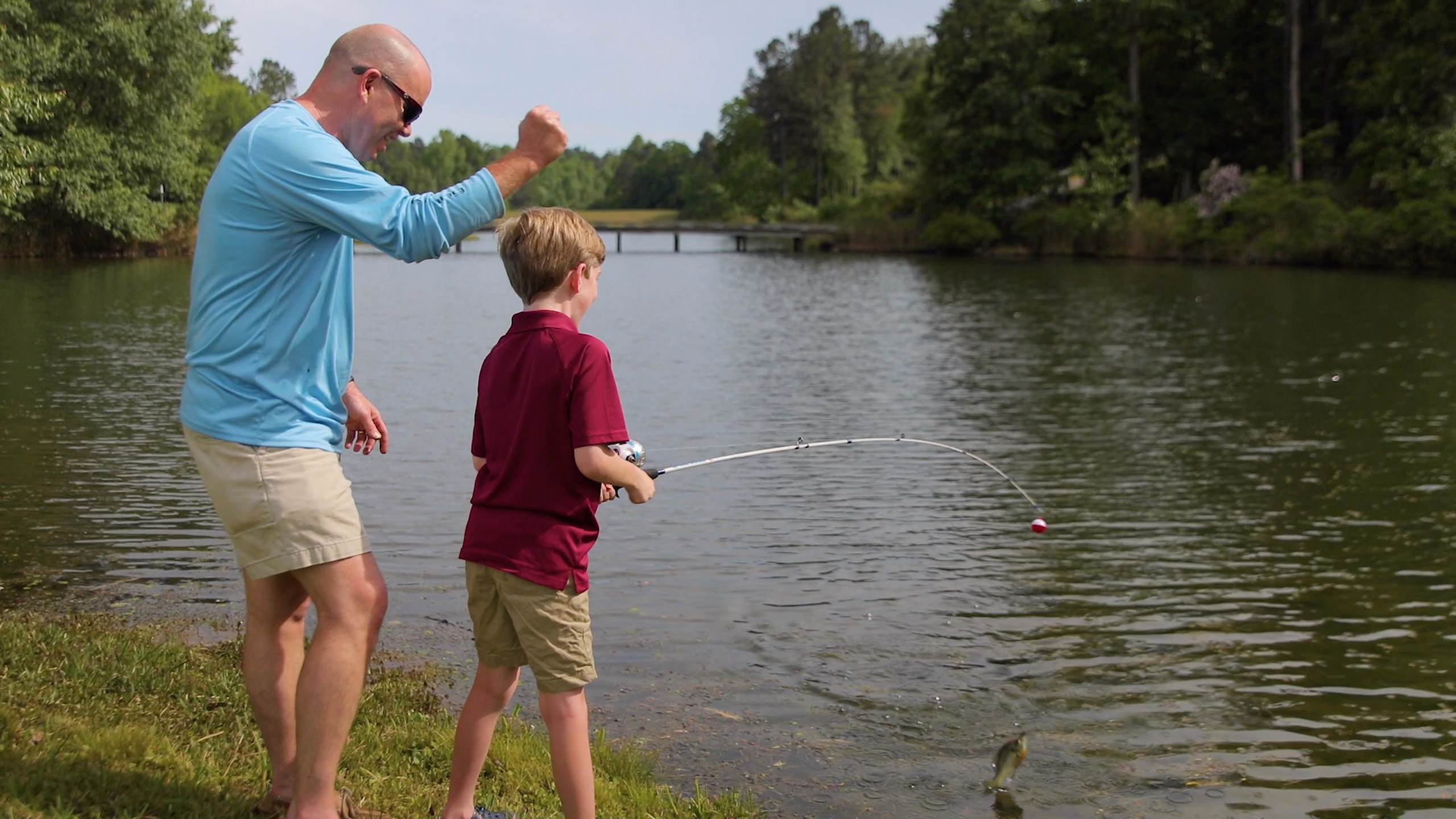 Next door to the nature preserve is the new Anderson Farms residential community, which features expansive homesites, direct access to the Hollow Creek trails, equestrian facilities, fishing, kayaking, and paddleboarding on Anderson Pond. And, in conjunction with the opening of the Hollow Creek Course, single-family lots with sweeping golf views were recently made available in Woodside's new Longmeadow neighborhood.
The Reserve Club at Woodside offers its members a complete menu of top-tier amenities. In addition to the 36 holes of championship golf, the USTA-certified racquet club includes both tennis and pickleball courts. There's also a resort-style pool and cabana, as well as complete fitness facilities and spa services. The Reserve Clubhouse is the heart of community activities, with two elegant ballrooms and meeting space for more than 60 social and interest groups. Neighbors can also reserve plots to grow their vegetables, herbs, and flowers in the community gardens, or enjoy the fresh air in all four seasons on the community's 17+ miles of paths and nature trails for walking and biking.

Those residents can easily stroll or ride over to The Village at Woodside, a commercial hub that's less than a mile from The Reserve Club. The growing center currently includes three restaurants, a full-service salon and spa, boutique shops, and various medical and dental offices to serve Woodside residents. Family-friendly outdoor events are on the calendar every month at The Village, which is also home to the Benton House assisted-living facility.
As the completed Hollow Creek Course begins its first full year of operation in 2021, its designer could finally allow himself a moment of satisfaction. 'After all the challenges we had with this project, I think it turned out very well,' Johnston says. 'Most importantly, the club members are very pleased with their new 18-hole course, and that's what matters.'

Sometimes it's incredible what can be accomplished with a little — or a lot of — persistence."
Betty and Michael Burke: Discovering Woodside and Aiken, SC
Excerpts from "Mayberry Charm Meets the Hamptons in Aiken, SC," published in ideal-LIVING Magazine Winter 2021 Edition
"Betty and Michael Burke, new homeowners of the gated Woodside golf course development in Aiken, SC, had no problem quickly leaving California. They represent the perfect purchaser's profile for the dynamic residential real estate market, showing no signs of slowing down in 2021.

After moving to San Diego 35 years ago from his home state of New York, a few years ago Michael Burke (65) started envisioning making one more move in the future. He and Betty (65), a native Nebraskan, began researching various locations, and South Carolina 'displayed ideal
climate and qualities for transferring our business,' Michael Burke says. But there were no plans for them to move in the imminent future by any means.

At least, that was until last March, when the pandemic broke out, and employees of Burke's financial services company began working remotely from home. Family and friends began social distancing, and Burke recalls having the realization that now may be the time to make the move.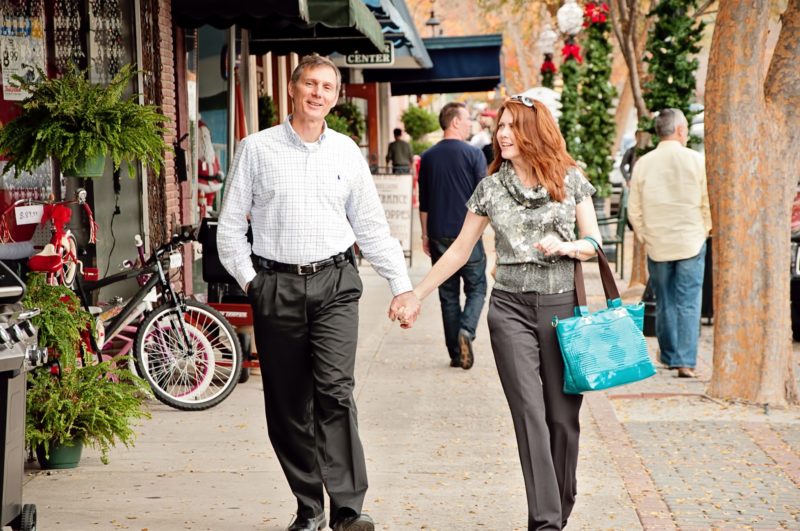 Through a series of happenstance events, some very good friends of the Burkes had just moved to Woodside in 2020 and invited them to see their home in Aiken, a small Southern town some describe as a place where the 'charm of Mayberry meets the sophistication of the Hamptons.'

The minute the Burkes stepped inside the gates of Woodside, a thoughtfully planned development with four golf courses, more than 15 miles of nature trails, three onsite medical providers, and so much more, they were sold
on Aiken. They purchased the 'perfect lot' with expansive views, established trees, natural landscaping, and a two-year timeframe to build.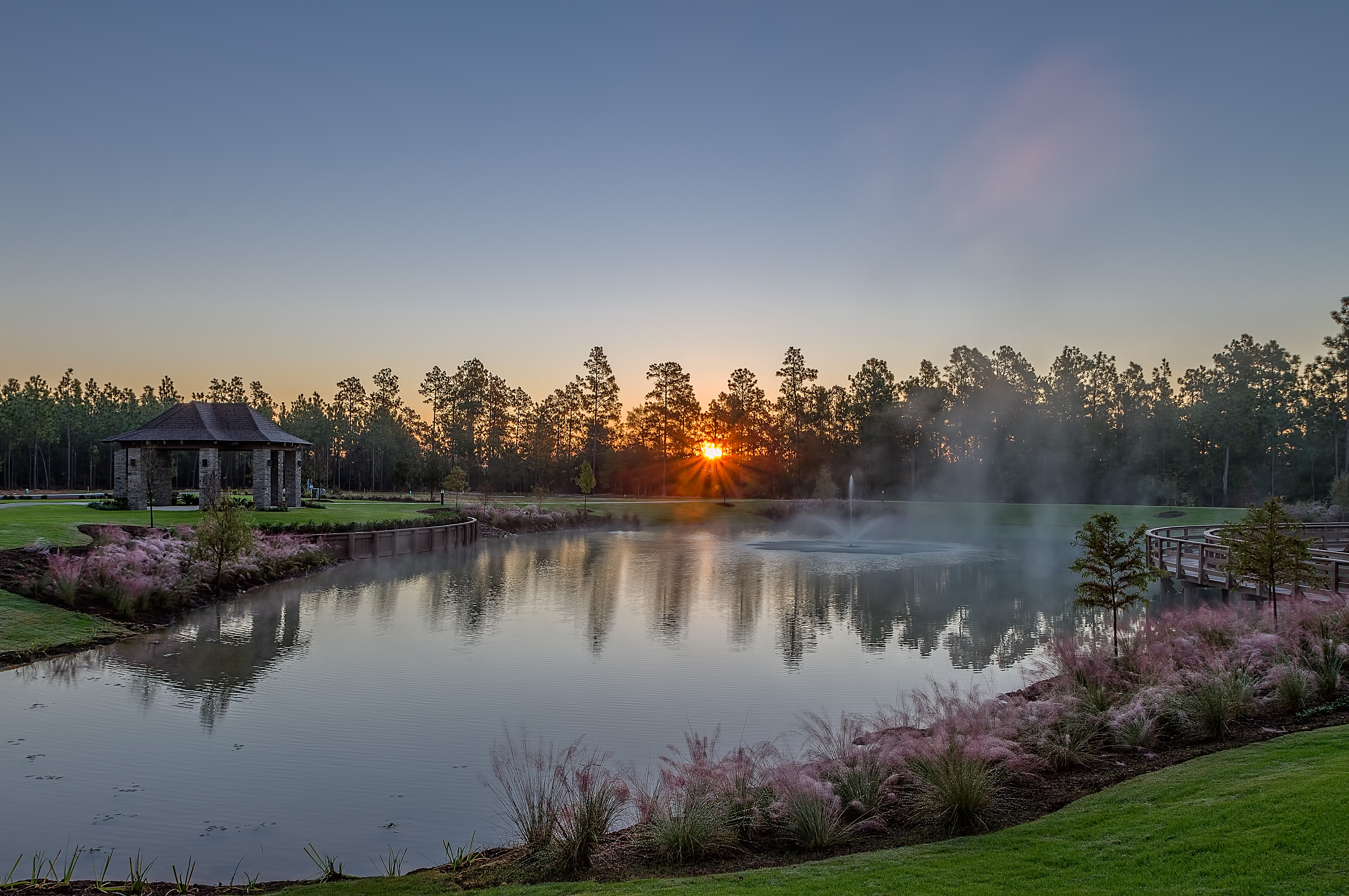 'We both looked at each other and said, 'Wow, this looks like a National Park,' and felt we were home,' the Burkes remember. 'There was beauty in the landscape, open spaces, the varied architectural design of homes, and
a sense of a friendly community.'

Once the Burkes realized the pandemic had caused a shortage in construction lumber and supplies, meaning costs were only going to escalate as time transpired, they were prompted to move more quickly than originally anticipated on construction.

Homes in the San Diego market were "selling like hotcakes," according to Betty, and within five days of putting their home on the market, a move to Aiken was imminent. Now, the Burkes are busy working with the Carolina Signature Homes design team as they build out their new Ashley model dream home.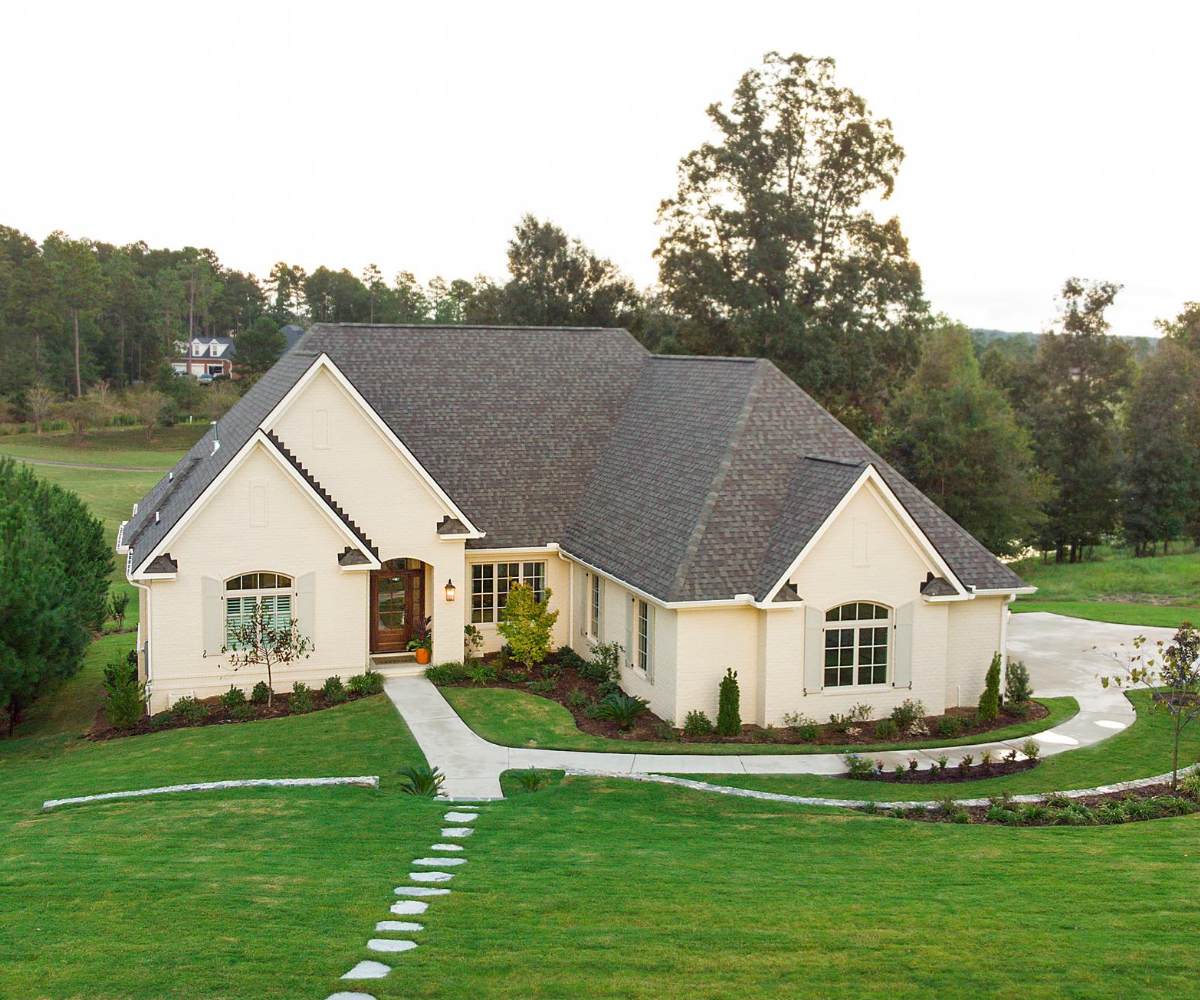 According to Woodside's corporate sales and marketing team, quick thinking moves like this were the norm in 2020 for an established community with approximately 2,150 finished homes through October, with a record-low existing home inventory. To further describe the heightened demand coming from all parts of the country, Woodside developer Rick Steele notes the length of time a future homeowner is now taking to go from request for information to making a home purchase is less than six months on average, versus one-to-two years in the past after making multiple community visits.

The Burkes hope to have their new residence ready in early May. In the meantime, they're living in temporary housing and loving every bit of the new 'home' they discovered in Aiken.

The Burkes concluded, 'We're really enjoying the many facets of Southern charm, hospitality, and the sense of community Aiken has to offer. We can't wait to be full-time residents of the charming community known as Woodside.'

In many respects, it's a life they always imagined having one day. It just so happened the pandemic helped them realize this dream sooner rather than later."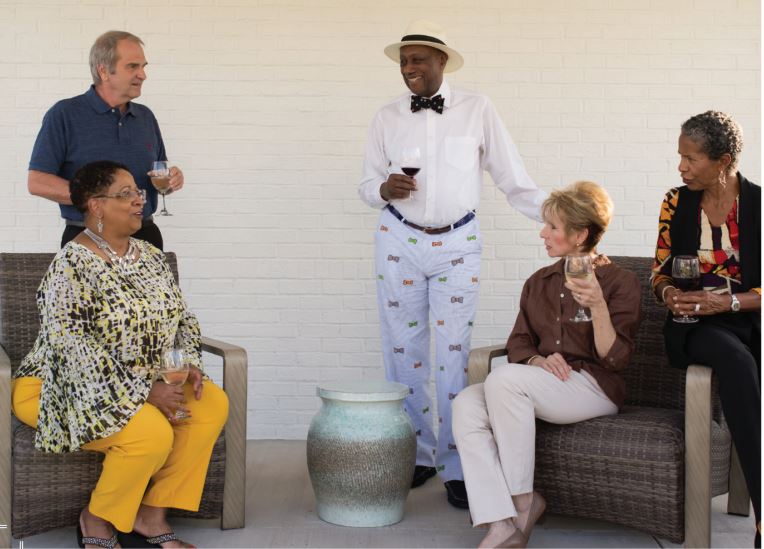 Discover Woodside for Yourself in 2021
See for yourself what others have discovered makes Woodside and Aiken so special by planning a 3-day, 2-night Discovery Visit! To get started, simply fill out the form below with your preferred travel dates, and one of our Community Specialists will reach out to tailor a plan for your visit to your interests and priorities.
PLAN YOUR VISIT
*Subject to Availability